How To Overcome Toxic Habits To Live Happier, Part 2
Who doesn't want happiness and freedom from all the things that weigh us down?! Some things are out of our control and a part of life, but we can definitely live with more joy and a sense of peace by breaking toxic habits. Today is Part 2 of my series, how to overcome toxic habits to live happier.
If you missed the first post, click here. I covered common toxic habits one through five in Part 1 which were:
Letting Your Past Control You.
Being Hateful.
Negative Thought Patterns.
Over-Consuming Social Media.
Comparing Yourself To Others.
Disclaimer: Please note this post is not medical advice and you should connect with a professional doctor or therapist if you are struggling with any mental or physical health concerns. See our disclaimer page.
How To Overcome Toxic Habits To Live Happier, Part 2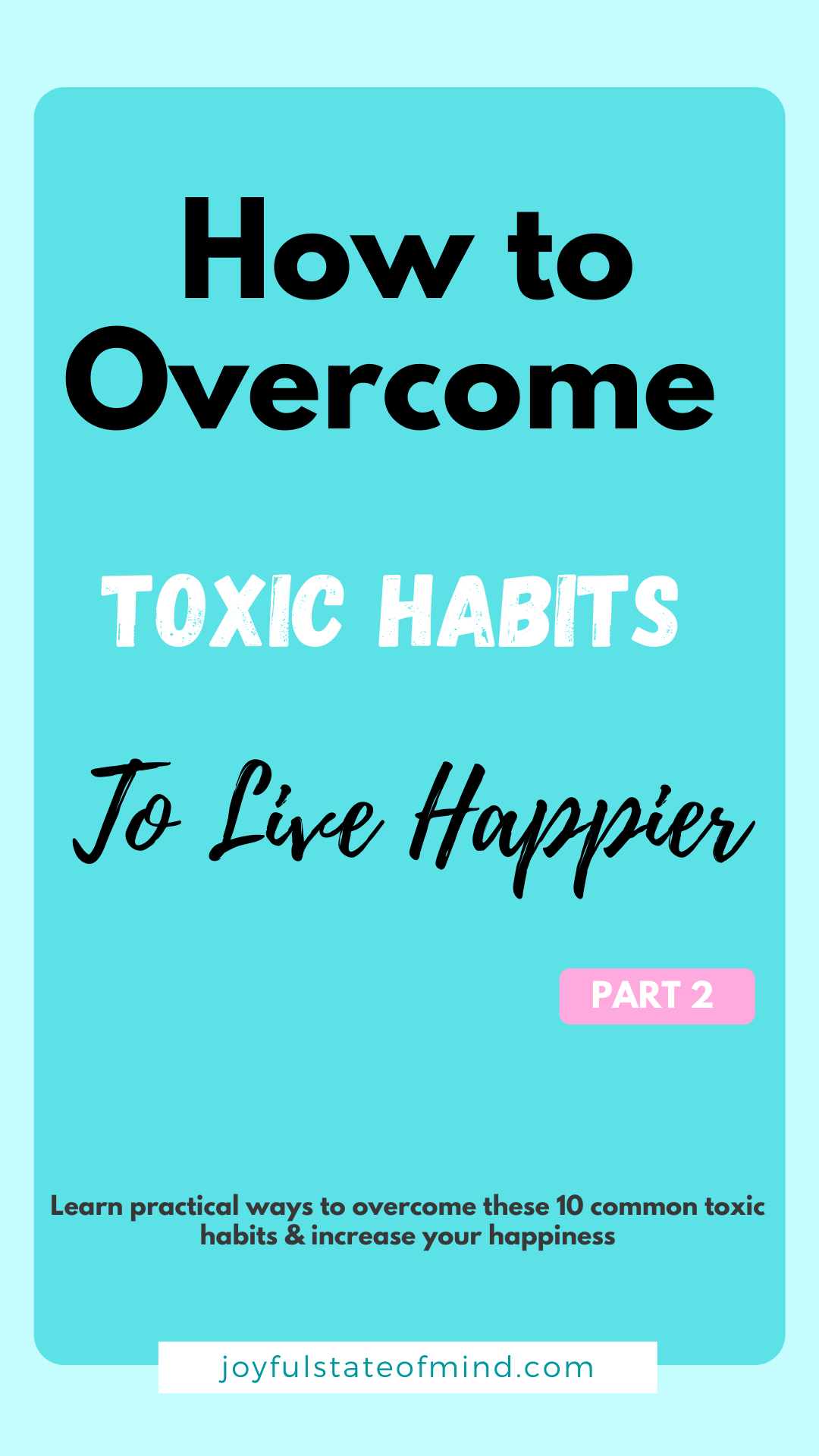 Let's continue with the last 5 common toxic habits to overcome:
6. Gossip.
Being tempted to join in on gossip may seem like fun, but it's toxic as it causes harm to people and damages your character.
It can be easy to get caught up in what seems to be harmless gossip, especially if you have friends or family members whose favourite pastime is gossip.
This impacted me years ago with a family member who lived to gossip. I had my blinders on as I cared about this person, so I tolerated it and sometimes became quite engaged in the gossip. I actually thought this person wasn't gossiping about me, which was obviously not the case.
Hindsight really is 20/20. At the time, I didn't realize how destructive it was and how I was also being manipulated in the process, but that's a story for another day.
How to overcome the habit of gossip:
The first step is to distance yourself from people who gossip because it's draining.
If this is one of your habits, try asking yourself if the temporary entertainment gossip provides is worth damaging your integrity and how people you respect view you. Ultimately, there is no such thing as "harmless" gossip, so that's something to keep in mind.
As soon as you catch yourself gossiping or have the urge to, remind yourself that gossip is hurtful and nothing positive comes from it. Instead, be intentional in speaking positively about others and not engaging in gossip. Surround yourself with a positive, supportive tribe and remember that karma is real, my friends.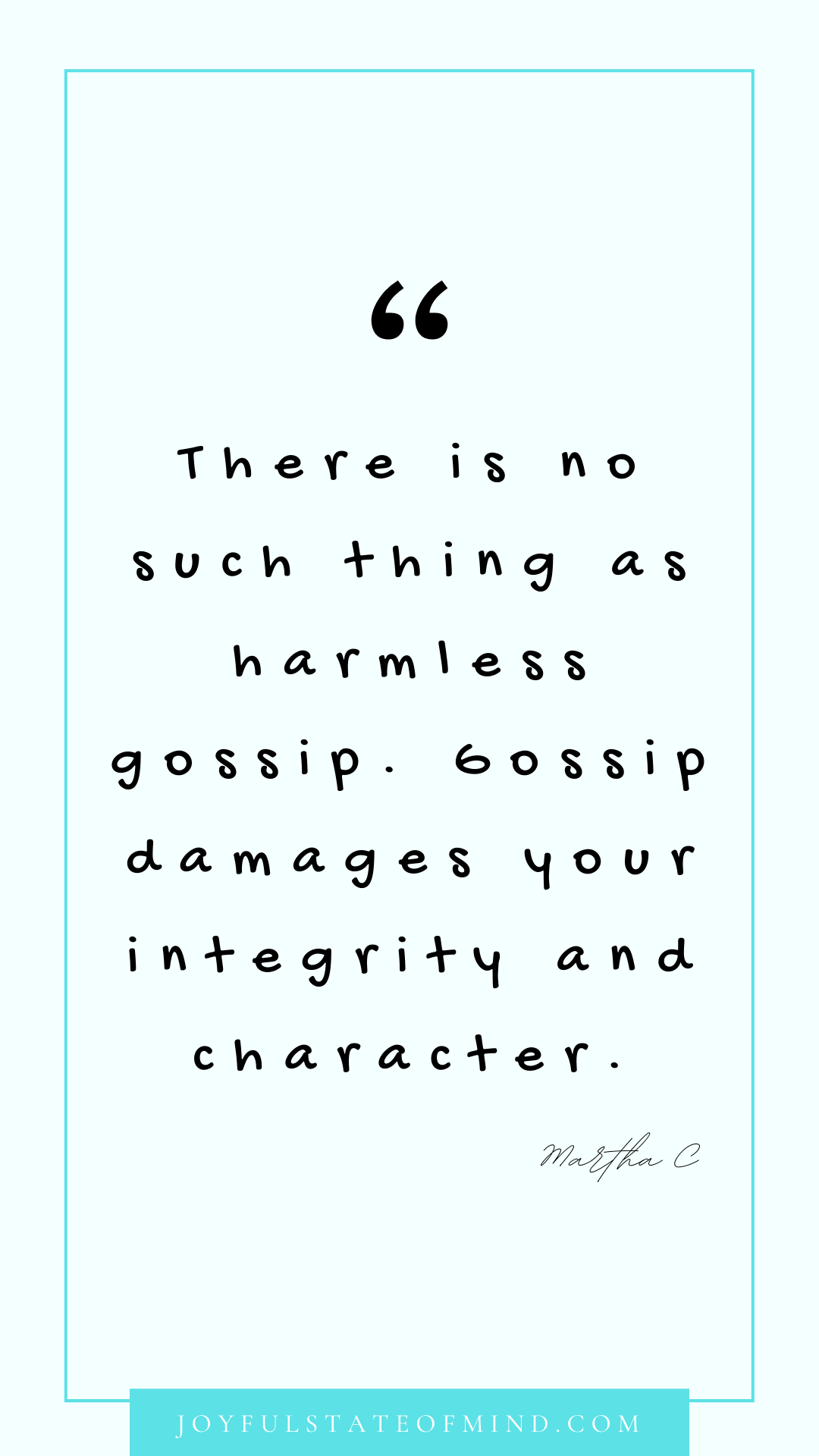 7. Postponing your goals/Procrastination.
As much as we may want a perfect time to pursue goals, it's unlikely to happen that way because of the unexpected or unpredictable things that life throws our way.
The reality is if you keep waiting for the "right time," time will just pass you by.
Postponing is a form of procrastination, which only keeps you from pursuing your dreams and achieving goals.
Fear is usually the reason we procrastinate or postpone goals because we don't want to fall. Fear of failure, fear of embarrassment or fear of disappointing family and friends are all significant factors for procrastination.
How to overcome postponing/procrastinating:
Overcoming this habit is about developing self-discipline because motivation is fleeting. If you are disciplined to take action every day, even the smallest steps will help you achieve your goals because you are making progress.
In her book, Everything Is Figureoutable, the entrepreneur maven Marie Forleo wrote a chapter called "Start Before You're Ready," which is focused on moving past your fears and taking a leap of faith before you feel ready.
I love this quote in her book, which speaks both to postponing goals and fear and sums up how to overcome this habit: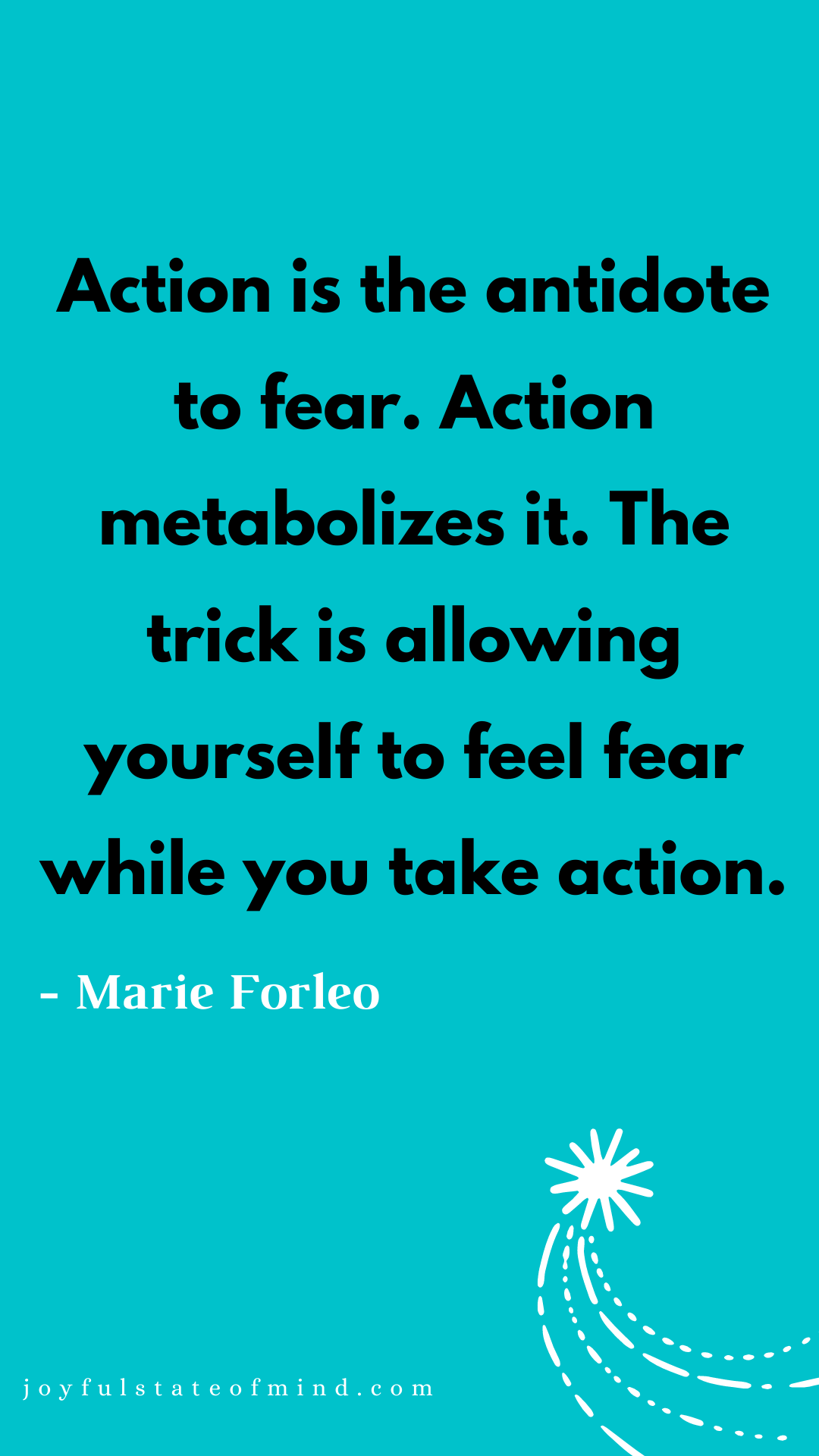 8. Being consumed with other peoples' opinions of you.
If you are consistently worried about pleasing others, are heavily influenced by other people's opinions or are afraid to say what you really think or believe, it's time to break free from this habit because it's emotionally exhausting. This is an essential toxic habit to overcome.
Caring about what others think also holds you back from being your authentic self.
How to stop obsessing over other peoples' opinions:
Being consumed by people's opinions means your self-confidence isn't where it should be, so be diligent in building your confidence by practicing daily positive self-affirmations, celebrating your achievements, big or small and not comparing yourself to others.
Focus on self-love and self-acceptance, and remember to show yourself grace when you make mistakes or fall short on something.
Another way to overcome this habit is by understanding you can't please everyone. This is an impossible and futile task.
Accepting that perfection is not realistic is a good way to stop worrying about what others think. Embrace your imperfections and instead work on sharpening your strengths and skills.
If you are scared to be yourself or judged by certain people, that's a sign to move on from those superficial relationships or at least distance yourself and instead invest more time into those who accept you for you.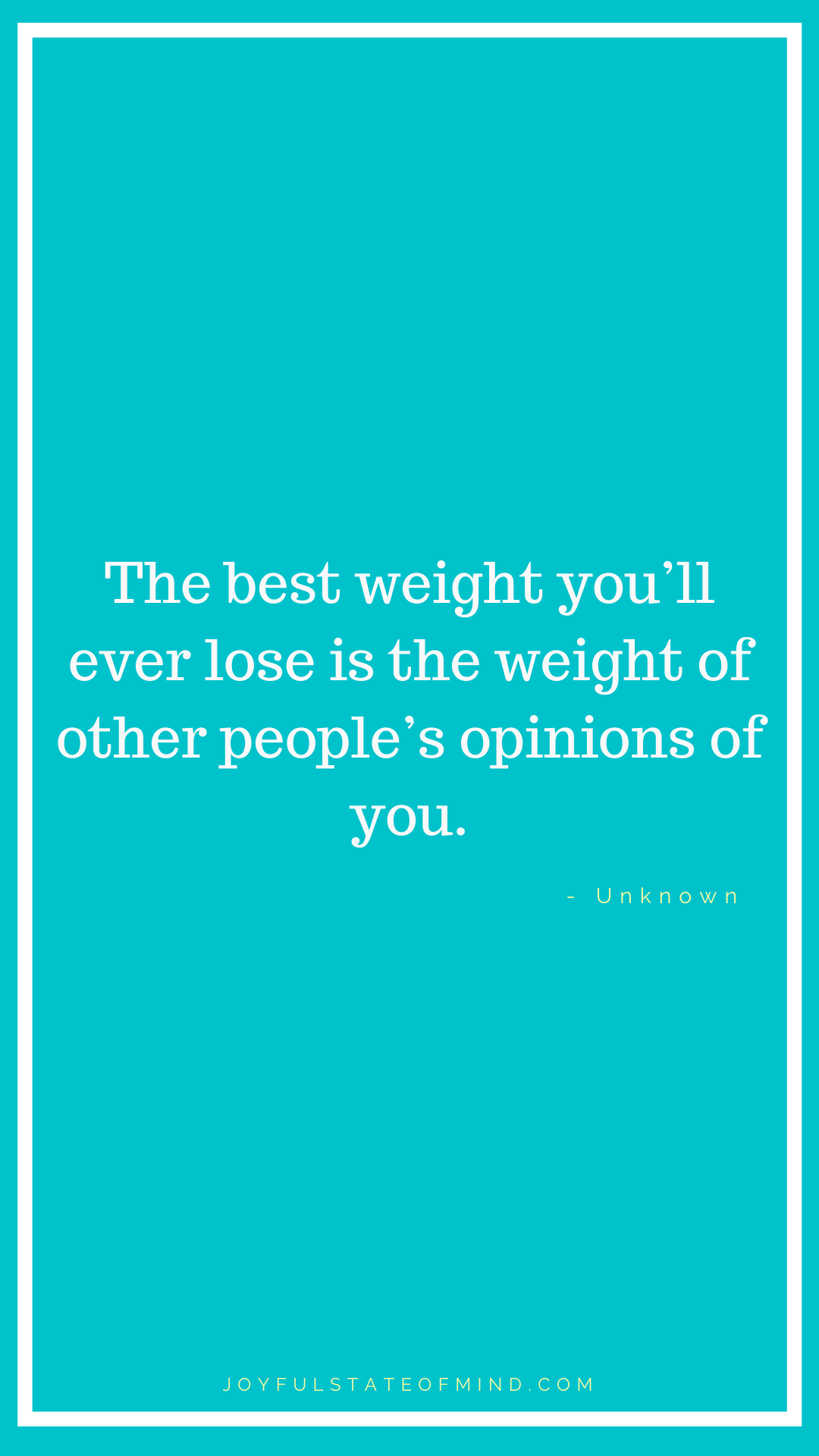 9. Running from your problems.
Who isn't tempted to run from problems or wish they would all just disappear.🤦🏻‍♀️
Try not to look at issues and adversity as something you need to avoid or eliminate. This will only backfire and make you feel worse because challenges are inevitable.
What you can do is try to see your problems as an opportunity to learn and grow because there are valuable lessons in all of the adversities we face.
Will you want to run at times? ……… Yes.
Do you wish it would all go away? ………Yes.
Will it be painful? ……… Unfortunately yes.
Now let's look at that from the flip side:
Are you still standing? Are you growing more resilient because of the problems? Will life change for the better? Yes, yes and …… yes!
It might take time to realize this or understand why things happened, but that day does come. Although there are still challenges ahead for us (some more than others), we can get through them by persevering, knowing that running or trying to ignore problems doesn't remedy anything.
On a personal note, my faith has been a significant factor in facing my problems and daily prayer has been a saving grace so I'll leave you with the words of a very wise spiritual man: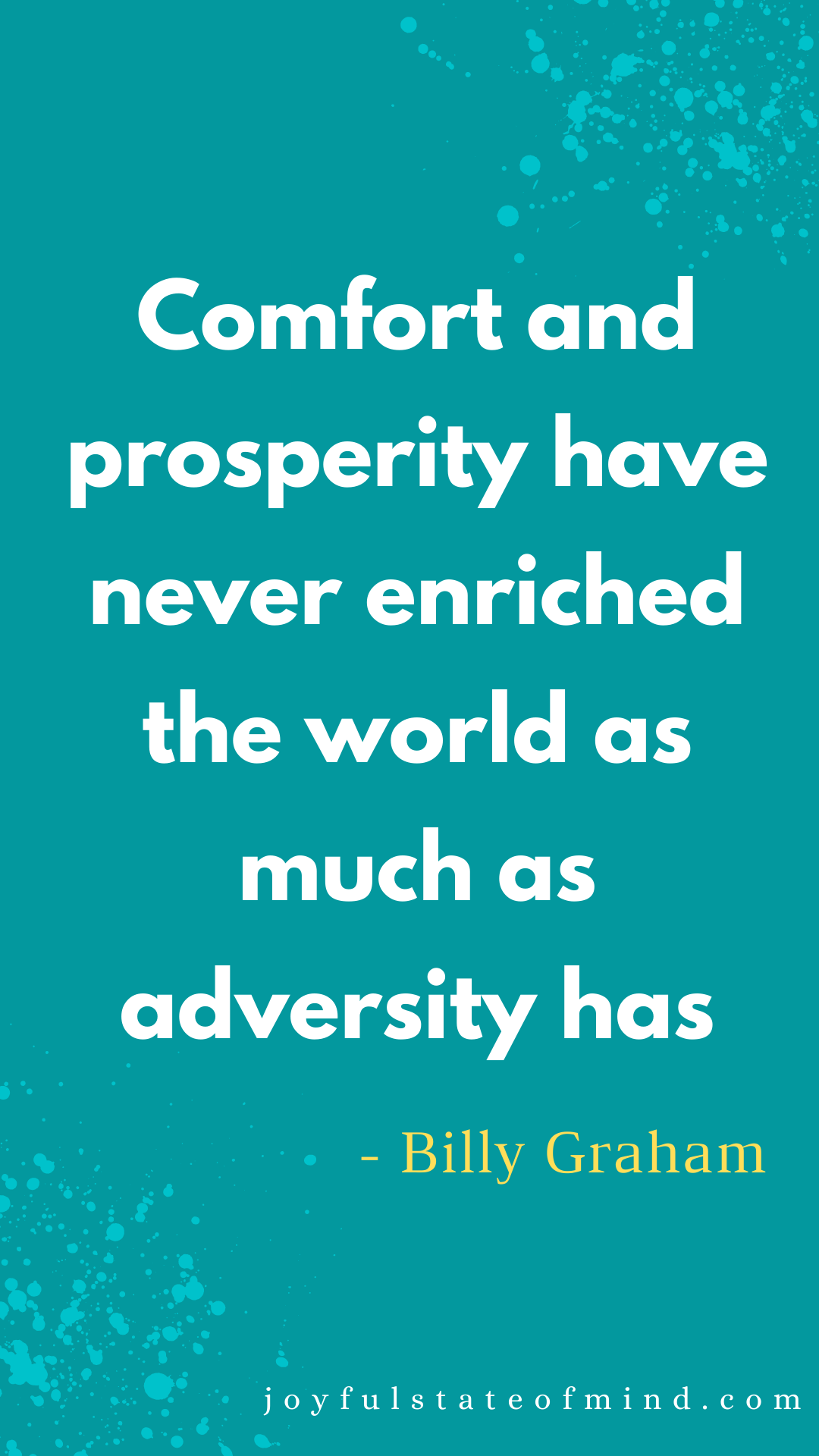 How to face your problems:
It's essential to build a good support network so you have people to turn to when difficulties arise. This can include trusted friends, family, your doctor, a therapist, or church community members.
Although we often have no control over our problems, we can control our reactions and decisions. There are many ways to deal with the challenges we face if we make an effort to approach them differently. If you can try to think of ways to make the situation better, that's always a good place to start. Here are some questions to reflect on:

Is there something you can do to solve the problem or at least improve it?
Is it temporary?
If it's a person causing the problem, how can you deal with them?
Maybe you need to set clear boundaries or distance yourself?

Persevere through it, utilize your coping skills (i.e. deep breathing, prayer, yoga, affirmations, etc.), reach out for help when you need it and remember there is always hope in any situation. Dealing with challenges will take time and effort, but with perseverance, you will come out stronger.
When working through the problem(s), please don't forget the importance of self-care.
Remember, the acronym FEAR, "Face Everything and Rise," and not "Forget Everything and Run."
10. Chronic complaining.
I know it's tempting and easy to start complaining, and in some ways, it feels good because you're getting it off your chest.
It's one thing to express how you feel when you're upset, frustrated or exhausted, but it's a whole other story to complain about everything and anything. I'm sure we all know a chronic complainer or two. How fun is it to be around them? Ummm…not so much, am I right?
There is always something to be thankful for if you take notice. Did you wake up healthy? Do you have a roof over your head? A person in your life who cares about you? Clean water? Healthcare?
This is not to minimize the difficulties we face. Rather, this is about reducing toxic habits that take away from joy, and chronic complaining is a guaranteed downer for you and those around you.
How to overcome being a chronic complainer:
Practice gratitude. It's the opposite of complaining and the most effective way to stop complaining.
Perspective truly is everything, and gratitude is essential to put things into perspective. I am a huge believer in gratitude and all of its benefits. Gratitude makes you feel better about yourself, your life and your circumstances. Gratitude is a super-power and is useful not only to overcome chronic complaining but many toxic habits. Ways to practice gratitude:

Start a gratitude journal and write in it first thing in the morning.
Have a gratitude jar where you can drop in a note each night of something you were thankful for. Then you can check it at the end of the week or month.
Put some post-it notes on your wall or on a board with things you're grateful for.
Say some gratitude affirmations in front of a mirror before starting your day. You can name who you are grateful for, the blessings in your life and what you are looking forward to for the day.

Side Note: I've noticed some comments on social media where gratitude is being confused for "settling." However, that misses the mark because being grateful for what you have does not mean you can't work to improve your life. Ambition, career goals, financial freedom and so forth are all great things to strive for. Being grateful for what you currently have and where you are in life doesn't take away from any of that. In fact, it will help you work towards your goals.
Final Thoughts on How To Overcome Toxic Habits To Live Happier
We all struggle with toxic habits, and that's okay because it's what you do with them that counts.
Surround yourself with a positive tribe, distance yourself from toxic people and be aware of and work on overcoming or improving negative habits. Then you are well on your way to living happier and blessing those closest to you through it.
I hope these two articles have helped you become more aware of habits or patterns that may hold you back and some ways to overcome them.
Don't forget to sign up for our e-mail newsletter on the home page and follow along on Pinterest.
This post contains affiliate links, which means I may earn a small commission if you make a purchase, at no cost to you. See my disclaimer for more info.
Photo by Andrea Piacquadio