The Surprising Importance of Self-Love: 11 Powerful Habits
What do you think of when you hear the phrase importance of self-love?
Self-love isn't about a particular type of person or a movement. It's how you feel about and treat yourself.
It means showing yourself grace and being comfortable in your skin. Self-love is essential to well-being.
Let's dive into the surprising importance of self-love and learn 11 powerful habits to cultivate it so you can live a more joyful life.
Grab a coffee or tea and enjoy; if you're short on time, PIN this for later. ☕🫖
This post contains affiliate links, which means I may earn a tiny commission if you make a purchase, at no cost to you. See my disclaimer for more info.
The Power of Self-Love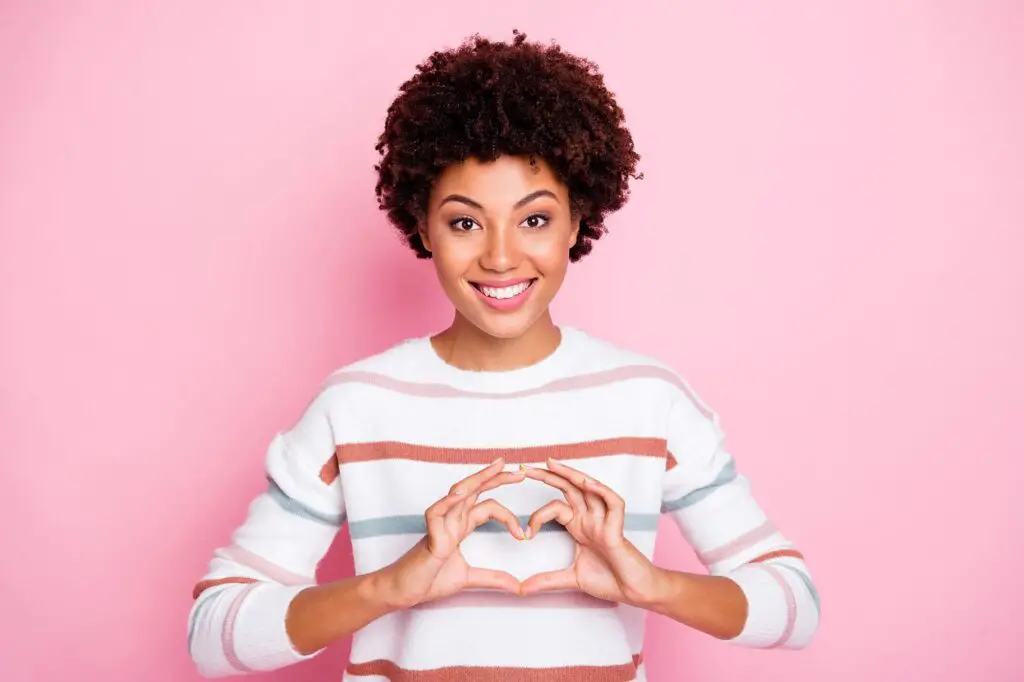 I'll always remember this one day at work before my summer vacation started.
I worked frantically all day, getting any loose ends tied up, running around the office, and ensuring I connected with all my clients.
You know that kind of day where you skip lunch, don't even have time to countdown the minutes before the day ends, and yep, it's already 4:59 pm.
I send my last e-mails out, and BOOM, my supervisor calls me into her office.
Wait, what?🤷🏻‍♀️
The panic sets in–did I miss something? Do I have more to do? What does she want?
I walk into her office and go off on a tangent, telling her everything I was working on and how I wrapped everything up.
To my surprise, she looked up with a smile, told me what a fantastic worker I am, thanked me, and sent me off on vacation. That's not what I expected, but it was an excellent way to start my summer vacation!
So what does this story have to do with the power of self-love? 
It made me aware of how hard I am on myself, and how I needed to show myself more kindness.
Being kinder to yourself is essential in self-love. Once you get better at being self-compassionate you'll start to notice the transforming power of loving yourself.
Be Kinder To Yourself
We often unfairly critique our work or compare ourselves to others.
That was me as a Social Worker. Even though I put my heart into the families I served to help them achieve positive outcomes, I didn't show myself the grace and compassion I was extending to my clients.
Well, that day was one of those moments of clarity and the beginning of my self-love journey, helping me realize I'd never given myself enough credit professionally and was definitely failing at this whole self-love thing.
That was many years ago. Since then, I've been on a personal growth evolution. This is also why I created this safe space for you.
So when you catch yourself in negative self-talk, please remember to stop undermining yourself, be kinder, and learn to appreciate your qualities and strengths.
And please don't beat yourself up over your areas of weakness-we all have them!
What is Self-love?
A 2020 Positive Psychology article defines it as:
This is a perfect definition because it points out that it's OK to sometimes struggle with feelings of uncertainty. Having doubts doesn't take away from our self-love.
A 2020 Brain & Behaviour Research Foundation article defines it as:
It also means respecting yourself and showing yourself kindness. A benefit of self-love is that it can also improve how loving and present you are in relationships.
So let's examine how we can be more loving towards ourselves and the surprising importance of self-love.
What Self-Love Is and Isn't
There are misconceptions about self-love; some people confuse it with arrogance and even narcissism. However, it's not about being full of yourself superficially or selfishly.
❤️ What Self-Love Is:
Being self-accepting
Developing healthy self-compassion (Learn to be your inner BFF)
Empowering yourself
Being authentically you
🙅🏻‍♀️ What Self-Love Isn't:
Being self-consumed
Seeing yourself as better than others
Focussing on vanity
Being boastful or too proud
7 Benefits of Self-Love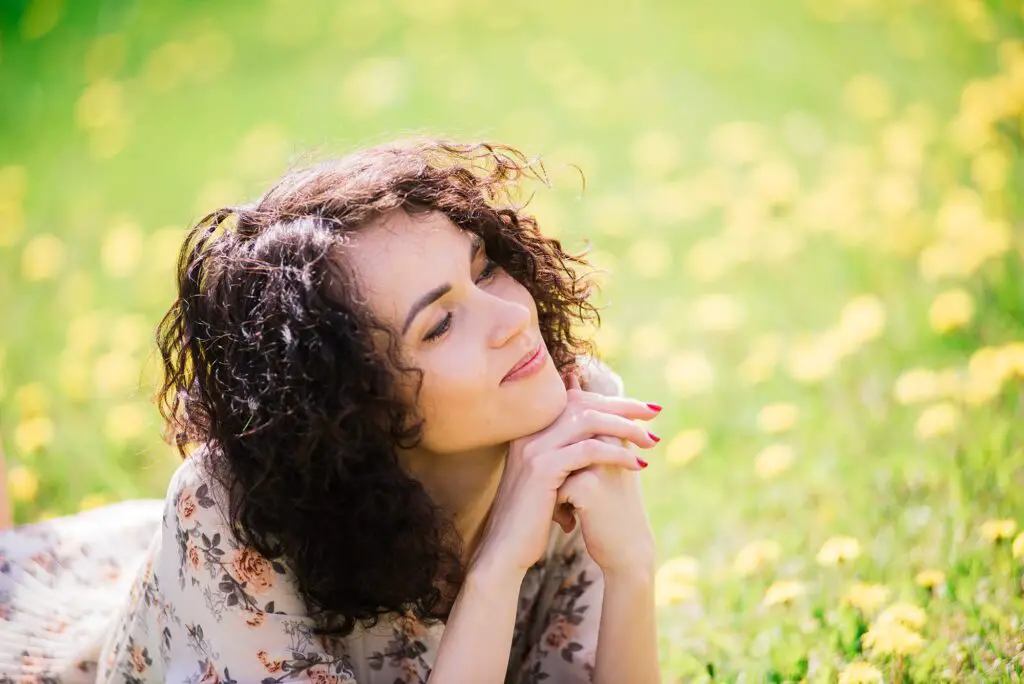 Think about self-love as an empty cookie jar. If the jar is empty, no one will benefit, everyone who wants a cookie will be disappointed, and the jar is sitting there without a purpose.
But when the jar is full it's serving its purpose, and everyone around it will reap the benefits of a treat.
The same goes for self-love. We need to show ourselves love, to be more empowered and less depleted. Then we can abundantly share that love with those around us and build deeper connections.
Here are 7 evidence-based benefits of self-love (1):
1. Helps to decrease stress and anxiety. 😌
Learning to show yourself grace and compassion when you make mistakes is a powerful way to lower your anxiety. Instead of being a harsh critic, you're letting things go and not getting stuck in the anxious or negative thoughts that only worsen things.
2. Improves your self-esteem.
Learning to love yourself helps you focus more on your strengths and accomplishments, thus improving self-esteem. 
3. Improves your self-acceptance. ✅
When you cultivate self-love, you're essentially working to strengthen your self-acceptance because they're connected. Developing self-love leads to feeling more comfortable in your skin. You'll be able to appreciate yourself and become your own BFF.
4. Helps with stronger determination.
If you're in a pit of self-doubt or imposter syndrome, you're less likely to be determined to move forward, whether in your career or personal life. When you develop self-love, it strengthens your mindset and determination.
5. More motivation to work towards your goals. 💯
If you struggle with negative self-talk and self-doubt it's challenging to have motivation to achieve goals, because your mindset and negative beliefs about yourself are holding you back.
6. Overall improved emotional well-being.
Researchers from the Department of Psychology at Tufts University explain that self-love and the positive self-views you gain from it are "…a key component of healthy psychological functioning…" and a lack of self-love can contribute to mood and anxiety disorders. (2)
7. Get a better night's sleep. 😴
As mentioned above, self-love improves mental health and wellness, leading to more quality sleep. Proper rest is essential to having a thriving life, from more energy, better concentration, better memory, and overall satisfaction with life.
A recent United Kingdom study of objectively measured sleep and mental health confirmed that people with a mental health illness are more likely to have poor sleep compared to the general population. (3)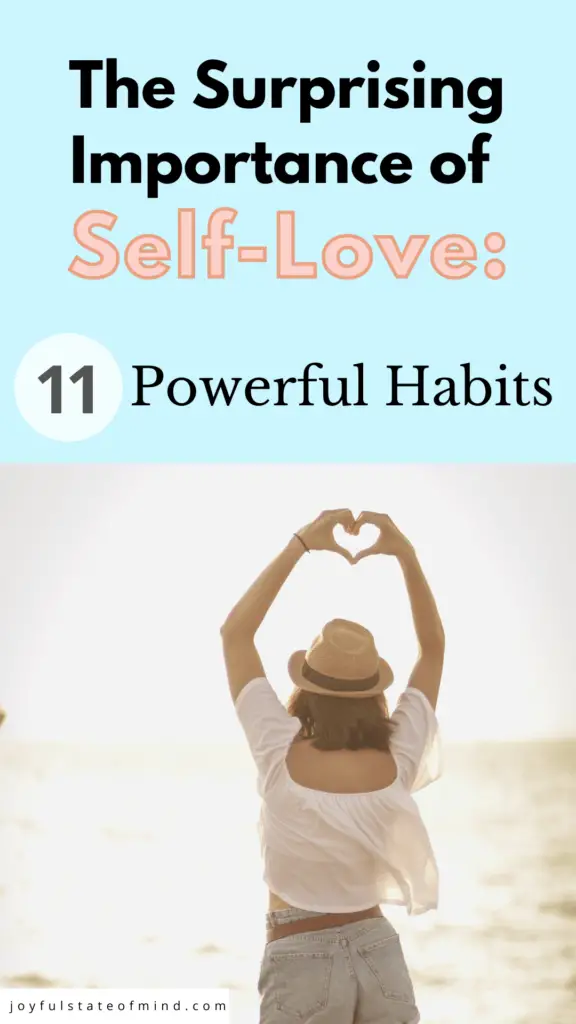 The Surprising Importance of Self-Love: 11 Powerful Habits
1. Get To Know Yourself. 😎
It's a challenge to love yourself if you're still struggling with who you are. Being your authentic self and accepting who you are is a critical first step in self-love.
Invest time in clearly defining your values and what you ultimately want in life.
Some questions to think about:
What is your personal legacy?
My core values are…
What do I stand for?
What and who is most important to me?
How do I view myself, and are my actions congruent with that?
These questions require some reflection but will help guide you toward self-love and acceptance.
2. Let Go of Perfectionism.
We are harder on ourselves than anybody else. Dreaming of the perfect body, life, relationship…you name it. 
The idea of perfection is not only unrealistic but also overrated. Trying to chase after it is exhausting and does more harm than good, so learn to let go of perfectionism.
Marketing, social media, and influencers are a part of the problem. Remember that their bottom line is to make money, and many accounts on social media are carefully curated facades. 
My rule of thumb with social media is to follow accounts that inspire, bring joy and add value to my life.
We are human and prone to make mistakes, but it's often those imperfections or quirky traits that make us unique and interesting.
3. Regularly Celebrate Your Strengths.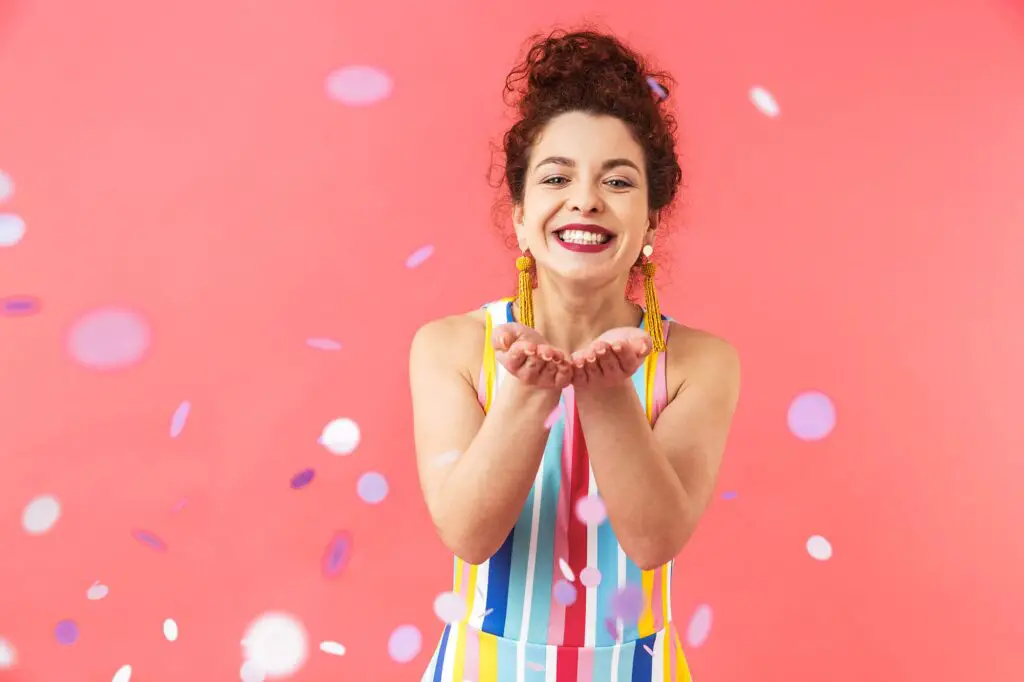 We all have talents, creativity, and strengths. Acknowledging your abilities and skills is a meaningful way to love yourself. 
You can create a list or board with some of your accomplishments and treat yourself when you've achieved something you are proud of. 
Why not get out there and share your talent with the world? 
For example, you can start an Instagram account to share your artwork, music, poetry, photography, or DIY projects.
Ideas to celebrate your strengths and achievements:
When someone compliments you, jot down a quick note of what they said as a reminder.
At the end of the day, list some things you accomplished and what you were proud of, big or small.
If you have degrees, have won awards, have been recognized in some way, or have meaningful cards your family or friends have given you, hang those somewhere you'll see them.
4. Create Better Boundaries.
Having well-defined personal boundaries is an essential part of self-love. If you have unclear or weak boundaries, some people may take advantage of that, leaving you feeling powerless. 
I know it's sometimes not easy, but being assertive when necessary lets others know your needs matter and that you value and love yourself. 
Boundaries are about protecting yourself and your emotional well-being as they set limits for what behaviour is acceptable to you and what is not. 
When people know that you stick by your values and aren't willing to be treated like a doormat, this helps build respectful relationships and protects you from exploitative ones. 
Trust me; you are so worth it! 
In the past, I was stuck in toxic relationships due to weak boundaries. It was emotionally exhausting and took quite a toll on me. There's zero fun in that. 
Since I took a stand and created better boundaries, life has significantly improved.
💡Tip: When you set boundaries, expect pushback, especially from people who benefitted from your weak boundaries, but don't let that alter your decision. Stay firm and confident in your decision to protect yourself.
5. Put a Spotlight On Mental Health.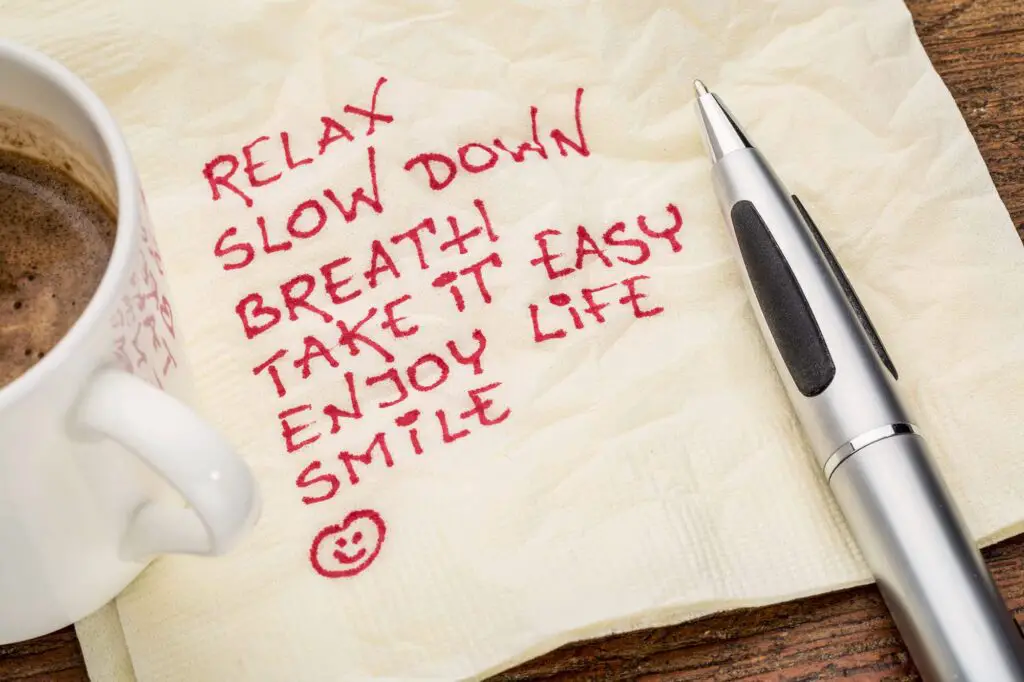 It can be easy to ignore emotional struggles and keep pushing through the day. Because you can't physically see mental health issues, it's common for these issues to be minimized. 
However, our emotional health is just as crucial to our overall well-being as our physical health.
Put a spotlight on mental health. By this, I mean: pay attention and be aware of how you feel.
Do regular check-ins with yourself. If you feel low, overwhelmed, or anxious, don't brush it off; instead, deal with and address those feelings so they don't fester or escalate.
Whether you do deep breathing, need a break or a day off, need to practice self-care, or talk to a loved one. 
When emotional issues persist and are difficult to manage, be proactive and speak with your family doctor, as you may need professional support.
Therapy may be one of the best things to do for yourself. It has many pros (and few cons) such as learning new coping strategies, identifying triggers, and managing or overcoming mental health issues to increase your inner peace.
6. Embrace Positive Peeps.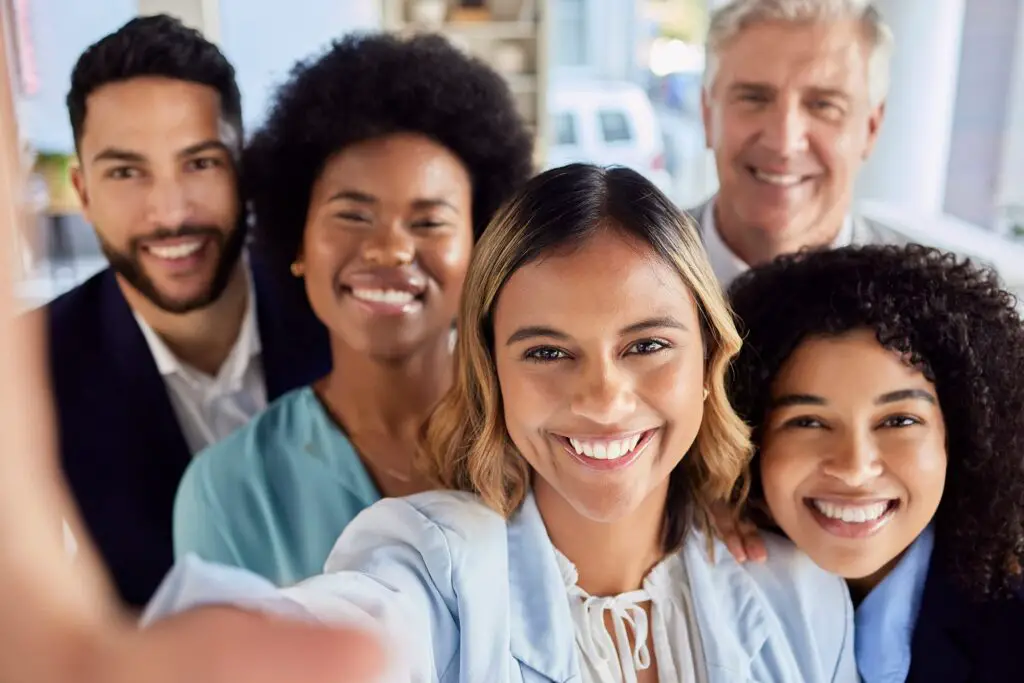 When it comes to the importance of self-love embracing a supportive tribe who uplifts you is vital. Be sure you surround yourself with those positive people in your life who encourage you.
Negative and toxic people are emotionally draining and can harm your mental health. 
Toxic people are often manipulators; they know how to play with your emotions and insecurities, which is also known as gaslighting. 
Gaslighting leads you to question yourself, feel insecure, and be harder on yourself, which is the opposite of self-love. Can I get a heck no to that!🙅🏻‍♀️ 
As Jim Rohn famously said, you are the sum of the five people you spend the most time with, so do your best to ensure those people are good influences.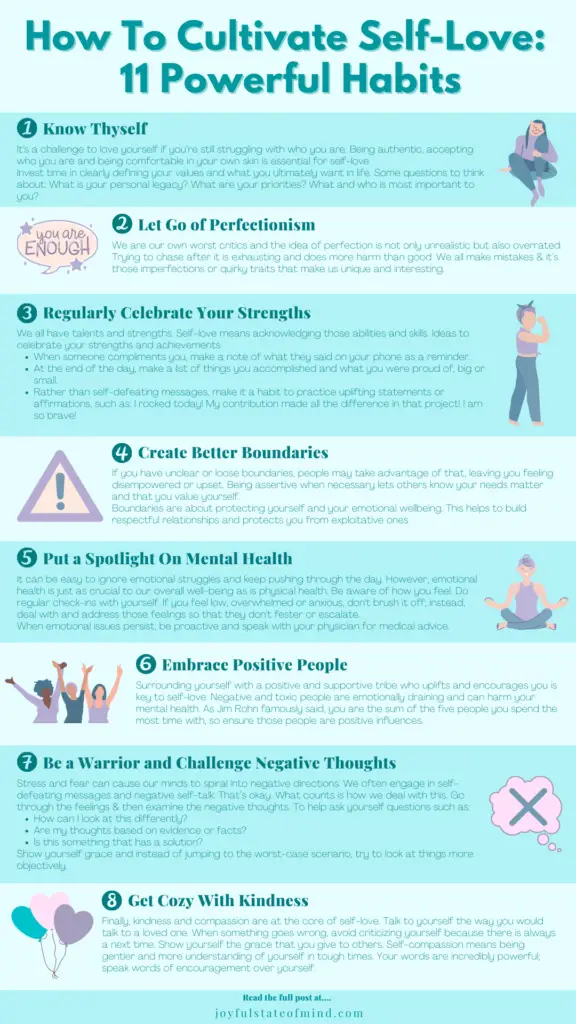 7. Prioritize Your Physical State. 🏃‍♀️
There's no denying the importance of taking care of your physical health. 
Eat as healthy as possible and try new easy recipes to add fun to mealtime.
Get moving and exercise regularly, the American Heart Association recommends 150 minutes of moderate-intensity aerobic activity per week. 
Ask your doctor what vitamins you need to take, drink plenty of water and get quality sleep every night (7-8 hours). Your body will thank you, and you'll have more energy to do what you love.
8. Be a Warrior and Challenge Negative Thoughts. 💪💭
Regarding the importance of self-love and compassion, being aware and dealing with negative thoughts is key. 
Being stressed or scared can trigger our minds to spiral in many directions. 
When having a bad day, we often feed ourselves self-defeating messages and self-talk rather than showing ourselves love and compassion, making the situation worse.
We all get stuck in those patterns sometimes. Brushing them off or ignoring them won't help in the long run. What counts is how you deal with those feelings.
So get out your internal shield and be a warrior who challenges and overcomes negative thoughts.
Here are questions you can ask yourself:
How can I look at this differently? 
Are my thoughts based on feelings or facts?
Is there a lesson to be learned?
Is this something that has a solution? 
Stop yourself from going to the worst-case scenario and try to look at it more objectively. Ask yourself this question:

What is the very worst or very best thing that can happen here? This question is a method called the worst-case, best-case scenario strategy. Once you vocalize the best and worst scenarios, think about the middle ground. More often than not, it is something in between. 

For example, if you notice a tiny bump on your body. The worst-case scenario is that it is a tumor, and you are dying. The best-case scenario (go crazy here and think of something amazing) is that it's a new superpower that will fight off any illness. Now when you look at it more objectively, it's probably something like a blemish, insect bite, or something that will go away on its own. 
If you want to learn more about common negative thought patterns and how to overcome them click here.
9. Forgive Yourself.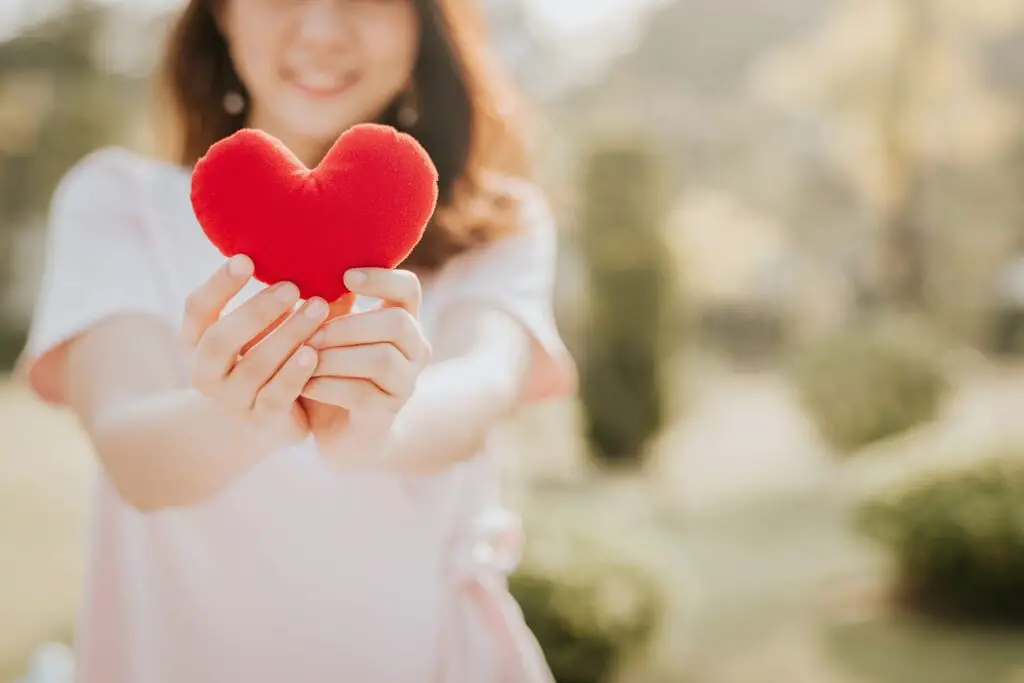 It's easy to be hard on ourselves and get discouraged or upset over something we did or didn't do.
Forgiving ourselves is necessary for our well-being and moving forward so we don't linger on negativity. 
Rather than self-defeating messages focused on mistakes, make it a habit of practicing forgiving and uplifting self-love affirmations, such as:
It's okay that I forgot to do that; there's always tomorrow.
It's no big deal. I can easily fix that.
Problems are a part of life.
I rocked today!
My contribution made all the difference in that project.
It felt great to help my friend, and she really appreciated it.
I've come so far!
10. Make Thankfulness Fun.
Practicing daily gratitude is needed when it comes to self-love. It doesn't have to be long or labour-intensive. Make thankfulness fun with the simple ideas below.
Some ideas to practice gratitude:
List 2-3 things you're grateful for in the morning or before bedtime. Tip: Don't forget to acknowledge something about yourself you're thankful for, such as your big heart, courage, your job, or what a good parent you are. 💌
Start a one-sentence gratitude journal.
Make a gratitude collage with pictures of family, friends, and things you're thankful for. This can be a fun family activity too.
At dinner, start a tradition of each person saying one thing they were grateful for that day.
Decorate a gratitude jar (pick up a jar at a dollar store) and put it in your room. At the end of the month read over them to put a smile on your face.
When you have an attitude of thankfulness and notice even the tiny things that are a blessing, this makes all the difference to how much joy you experience. 
Loving yourself and having a happier life by developing a habit of thankfulness is an easy step towards self-love!
11. Get Cozy With Kindness.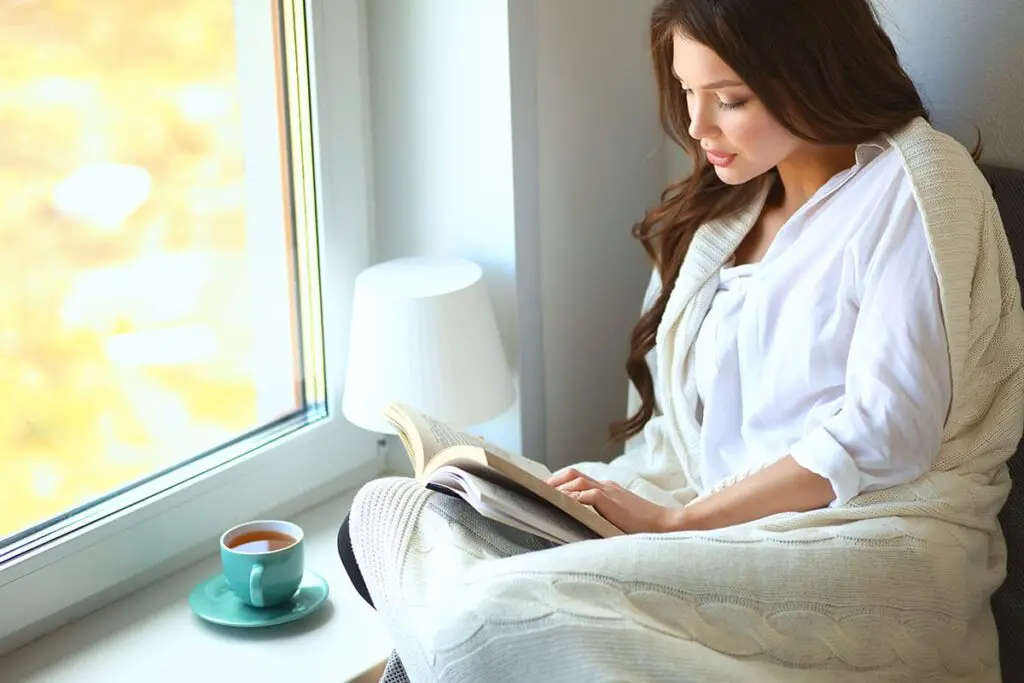 Being kind to yourself is central to self-love. So get cozy with kindness and make it a daily habit, it really is transforming.
Talk to yourself as you would speak to a loved one. Avoid criticizing yourself; when something goes wrong, remember that there's always a next time. 
Show yourself the grace that you open-heartedly give to others.
Always do your best to see what lesson a hard time taught you rather than focusing on what went wrong.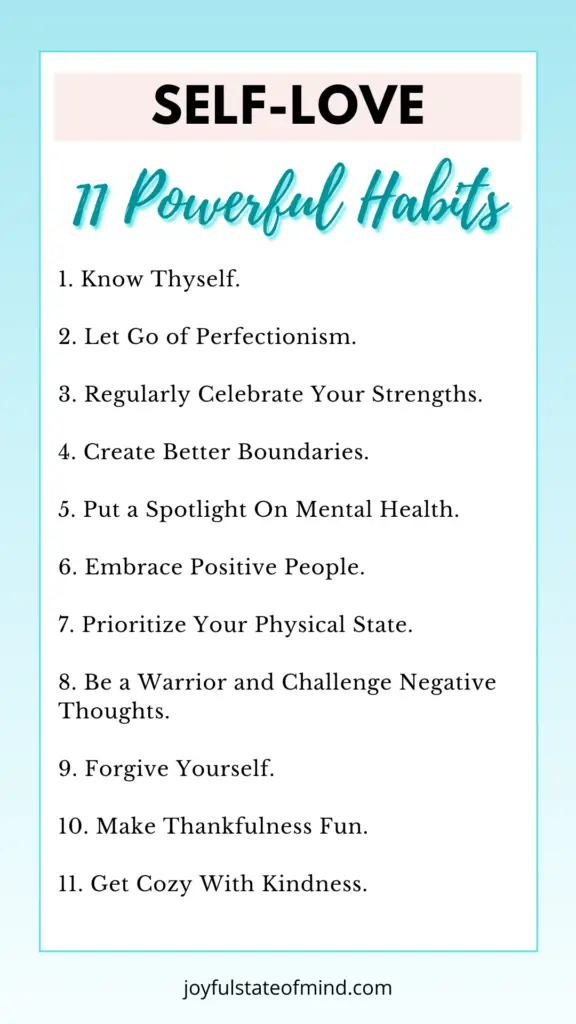 The Surprising Importance of Self-Love: The Secret Sauce!
Self-love is an excellent place to start to increase your joy—at the core of all these points for cultivating self-love is self-compassion. That's the secret sauce!
Self-compassion is not always easy and takes effort, especially if you've become accustomed to treating yourself poorly. 
Being compassionate to yourself means gentleness and understanding yourself more in difficult times or when you make a mistake. 
Self-compassion is linked to less anxiety and depression. (4) In her extensive research, Dr. Kristin Neff, outlines that self-compassion is also linked to overall well-being, resilience, motivation, and many other vital benefits. (5)
With time and practice treating yourself as you treat loved ones will become more natural, and those negative patterns will start to decrease or phase out. 
You also become more aware of how being unkind towards yourself is harmful, and this alone helps you move towards self-love.
Your relationship with yourself is the most important and longest relationship you will ever have, so make it a good one.  🥰
BONUS: Powerful Self-Love Quotes
BONUS: Powerful Books About Self-Love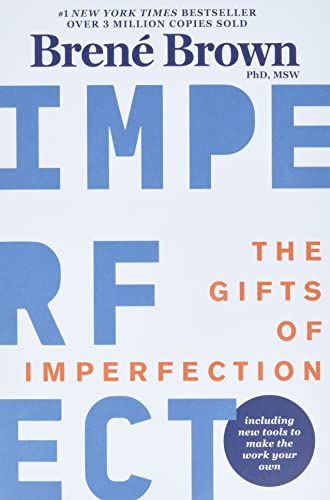 The Gifts of Imperfection: 10th Anniversary Edition by Brene Brown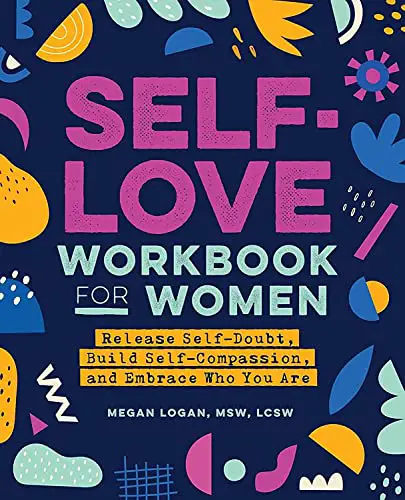 Self-Love Workbook for Women: Release Self-Doubt, Build Self-Compassion, and Embrace Who You Are by Megan Logan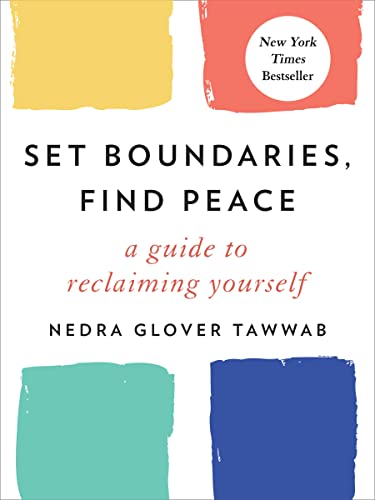 Set Boundaries, Find Peace: A Guide to Reclaiming Yourself by Nedra Glover Tawwab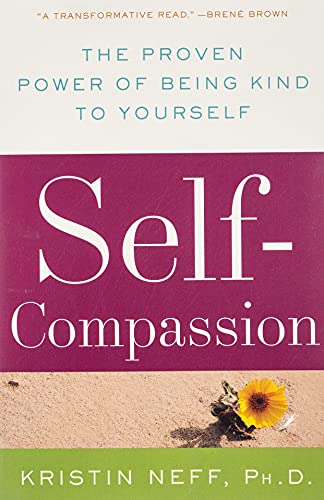 Self-Compassion: The Proven Power of Being Kind to Yourself by Dr. Kristin Neff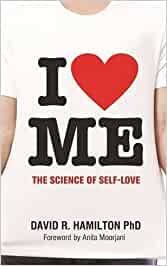 I Heart Me: The Science of Self-Love by David R. Hamilton
REFERENCES:
Same as above
Same as above
Header photo by Pavel Danilyuk