Stressed Out? The 43 Best Funny Stress-Relief Quotes 
Stress relief from laughing is seriously no joke–did you know it's actually a proven method to lower stress? And who hasn't dealt with stress lately? Funny stress-relief quotes are an easy way to release some tension on a bad day because they're quick and fun.
Sometimes a good laugh is all the medicine we need. It's even a strategy I used as a Social Worker with clients. It broke the tension in some stressful situations and it also helped me bond with the people I was serving in a deeper way which is something I loved. ❤️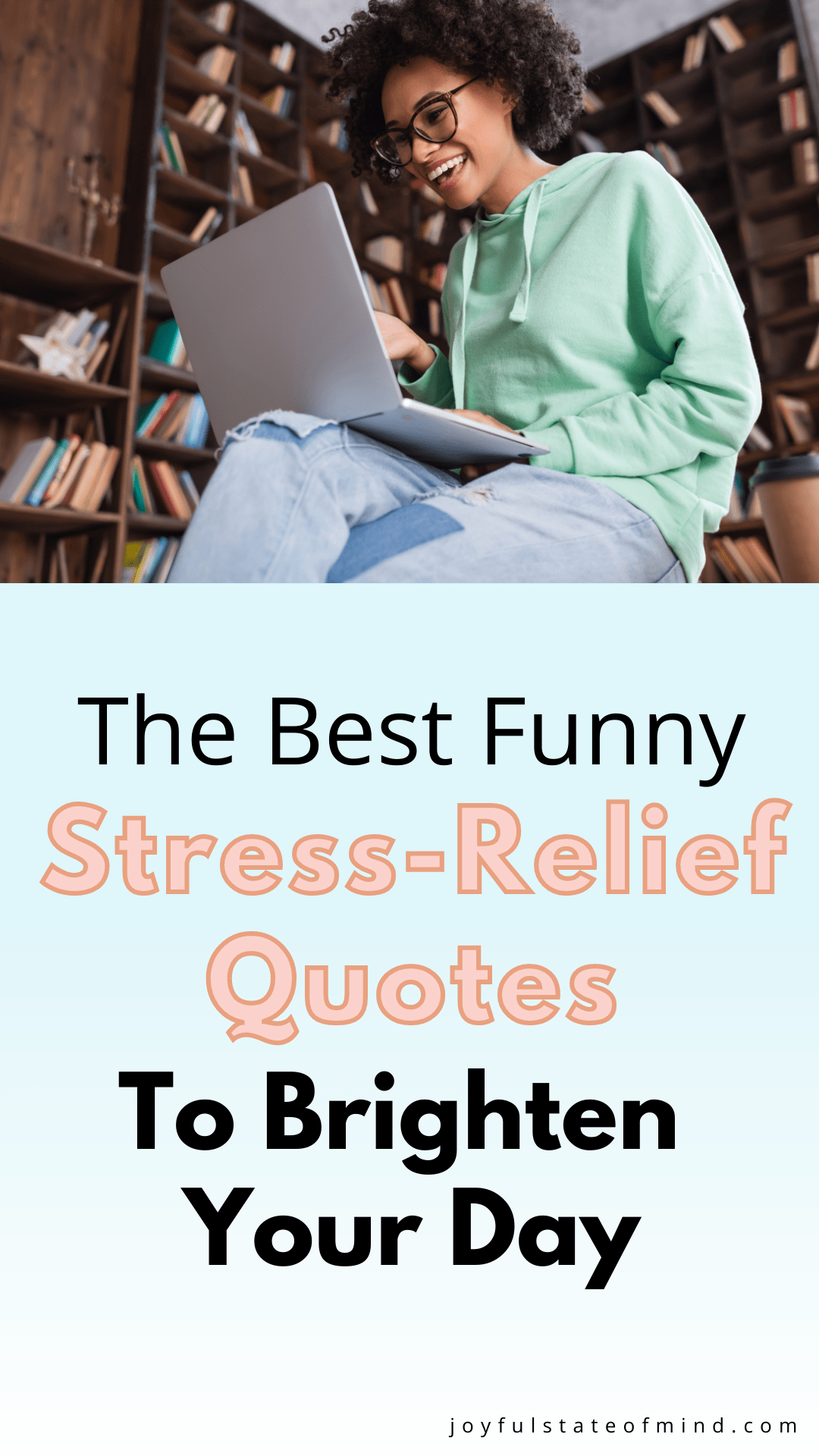 Stressful Days
Recently stress has also been abundant in my day-to-day from costly home repairs one after the other, panic attacks, school issues and more. 🤦🏻‍♀️
I know you've had days, weeks, or maybe months on end like that when it was one thing after the other, and everything seemed to be crumbling. 
You're not alone. I hear you and understand how challenging life gets because as a working mom, those days are plentiful. 
Related post: 14 Quick Stress Relievers For Women (Not Exercise or Sleep!)
Let's Get Through This Together
I'm here to be a support and so I want to invite you to join our community, where you'll receive biweekly emails that'll help take you from merely surviving life to thriving.
BONUS: When you sign up I'll send you this FREE gift with 25 simple self-care ideas + 25 positive affirmations for stress-relief:
The Instant Self-Care Fix: Feel Calmer + Reduce Stress.
Benefits of Laughter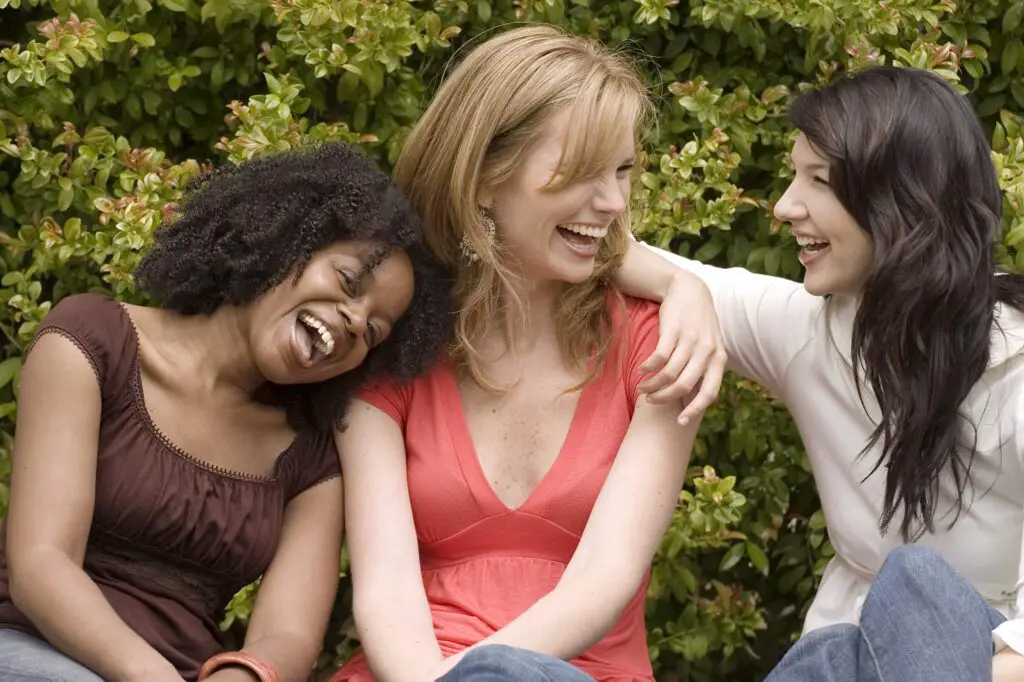 Laughter is an underrated but proven tool to diffuse situations, improve your mood and overcome stressful situations or negative thoughts. That's why I wanted to share these funny stress-relief quotes.
Laughter releases the feel-good chemicals in our brain which are: dopamine, oxytocin and endorphins. (1) Dopamine can improve motivation and attention. Oxytocin is known as a 'bonding chemical,' and endorphins trigger feelings of pleasure. (2) 🎉
There are many other benefits of laughter, for example below are some of the short-term effects and some long-term ones.
Short-Term Benefits:
Above all laughter improves mood and lifts your spirits.
It also soothes tension as it stimulates blood circulation and helps with muscle relaxation.
It helps to relax you as laughing increases and then decreases your heart rate and blood pressure, giving you a relaxing feeling.
When you laugh your stress hormones are even lowered.
Laughing helps to build rapport with others because of the positive social interaction.
It even changes your facial expression in other words you look more positive and approachable.
It also releases negative feelings. (All from resources 3, 4 & 5 below)
Long-Term Benefits:
Improves your immune functioning because it releases positive thoughts that help fight stress and potentially more-serious illnesses.
Laughter also helps improve your cardiovascular health.
In addition, laughing can even lessen symptoms of anxiety and depression.
Laughing can help to relieve pain.
It improves your brain functioning, such as memory and alertness.
Laughter also lowers your blood sugar levels. (All from resources 6, 7 & 8 below)
In conclusion…
Although laughter as a medical intervention still needs more empirical research, the bottom line is that just as eating vegetables and getting enough sleep is good for you, "…laughter is a sound prescription as a wonderful way to enhance health." (9)
It's basically one of the most powerful self-care ideas for stress.
Related post: 56 Essential Self Care Gift Ideas For Any Occasion
The 43 Best Funny Stress-Relief Quotes That Work Like Magic
Pick a few that really stand out so you can quickly reference them.
Some of these funny quotes for stress even challenge the way we think about stress and how it's often our own thoughts that make things seem worse than they really are.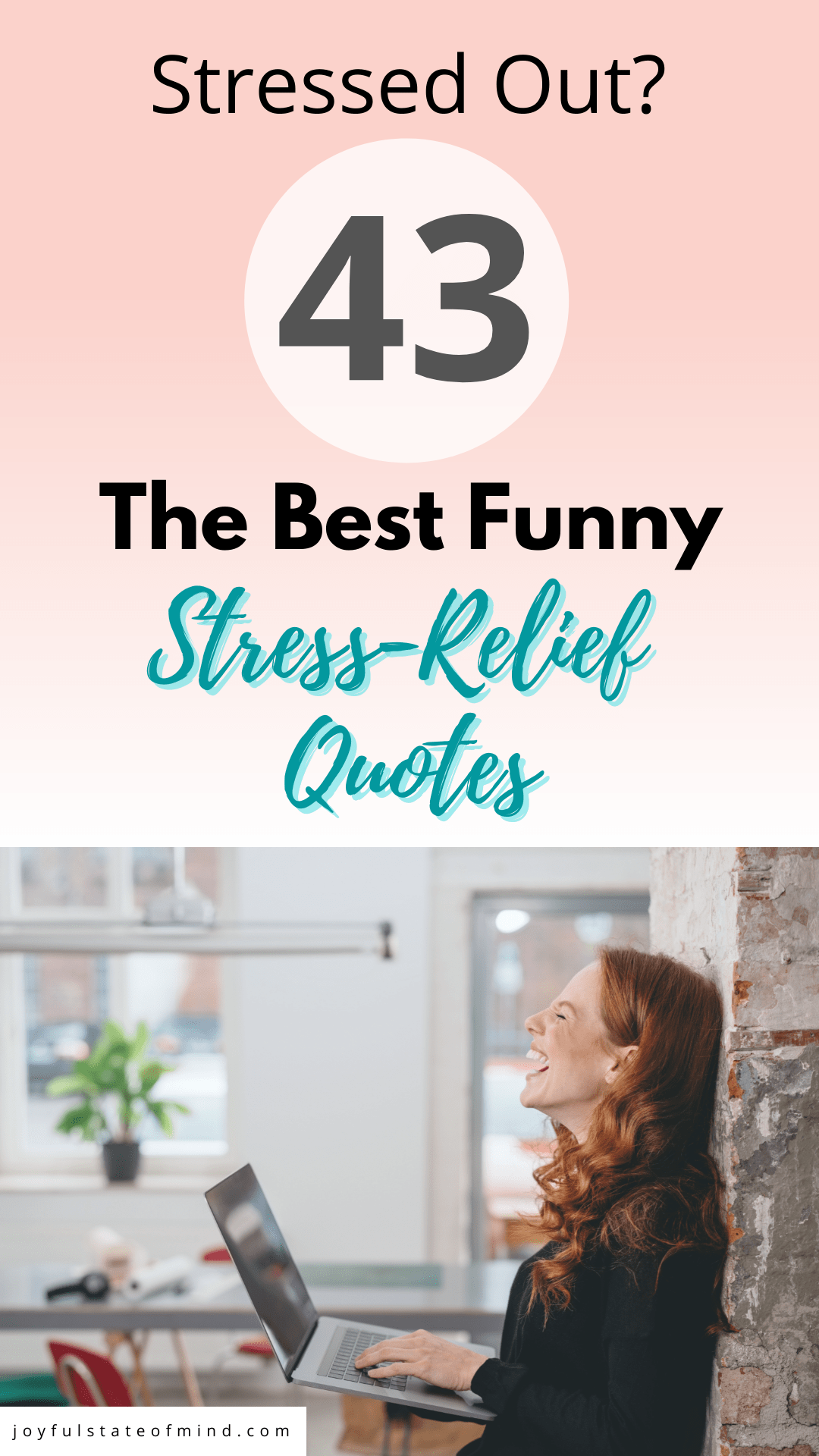 Right?! I know anyone struggling with anxiety can relate to this one and that's one of the reasons being able to laugh and see the lighter side of things can be so helpful.
I second this quote…for life. 😉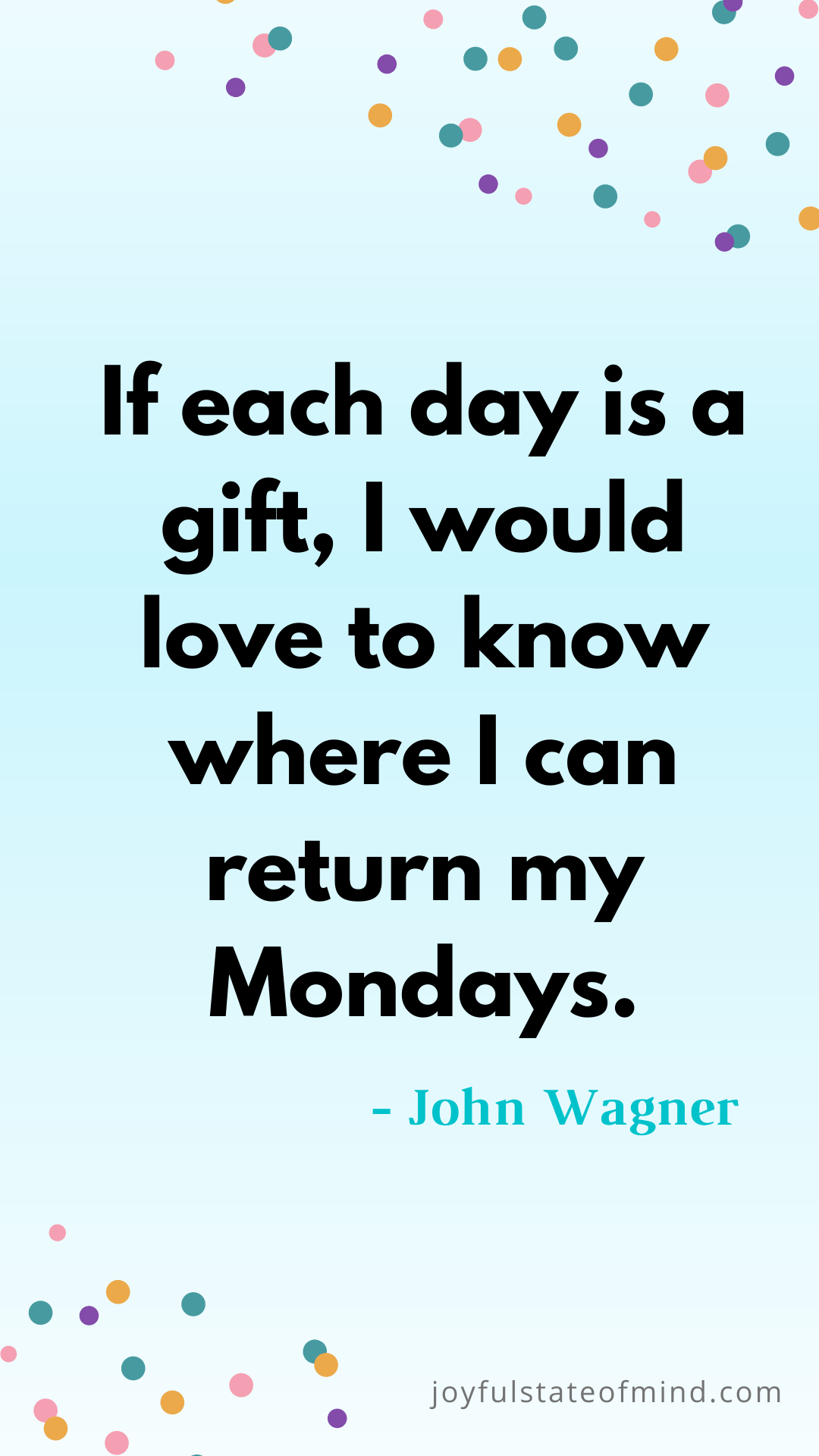 This made me and my husband laugh out loud. 😂 This is a question I believe most people want the answer to.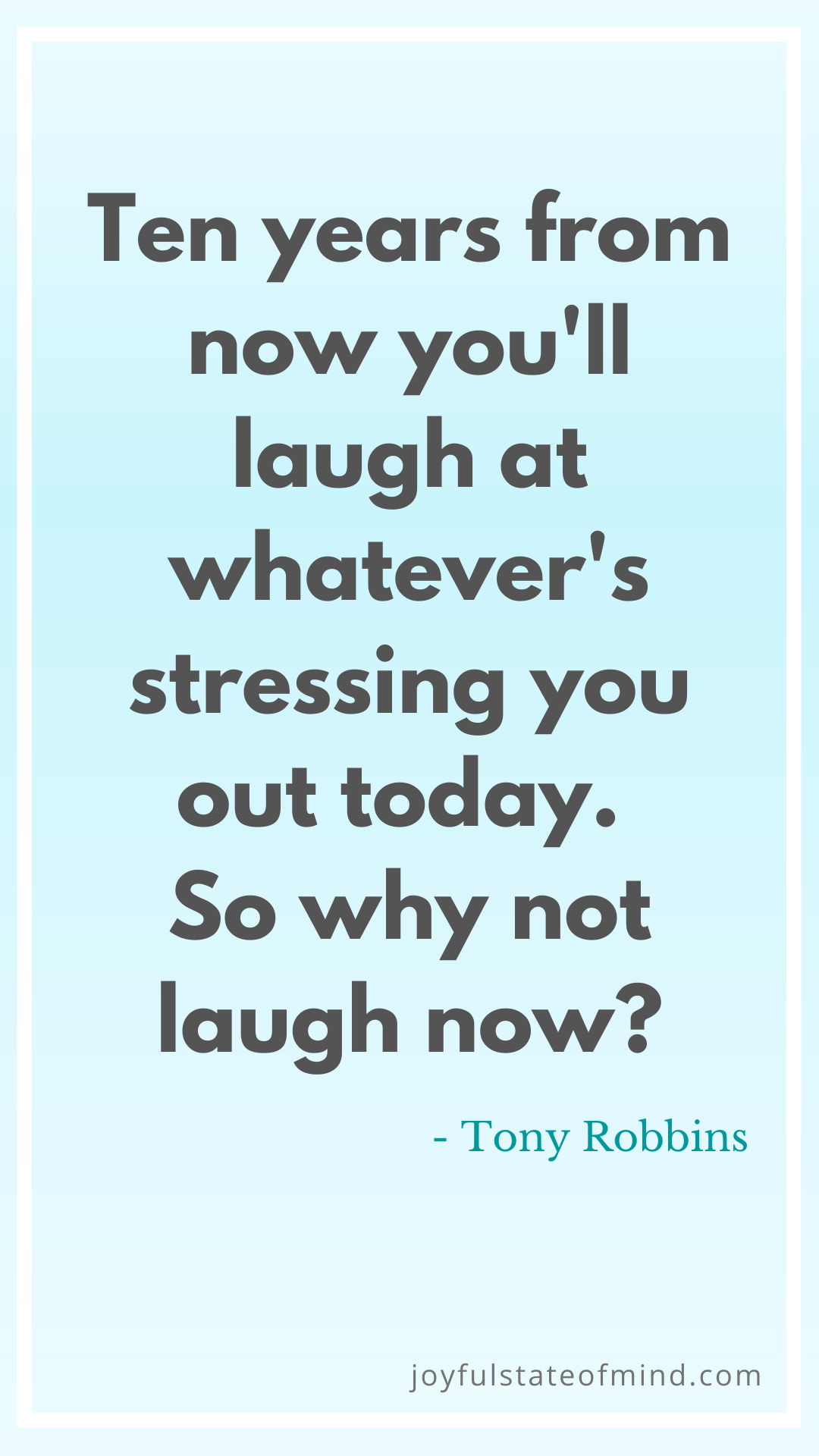 Absolutely, a funnybone is essential to living a great life and also not taking yourself too seriously.
This is ironic but also true and hilarious. 😂 A post about funny stress-relief quotes wouldn't be complete without this one.
I take this advice seriously. Just make it dark chocolate since it's healthier for you so you don't have to feel guilty about eating it.
The Fun Continues with More Funny Stress-Relief Quotes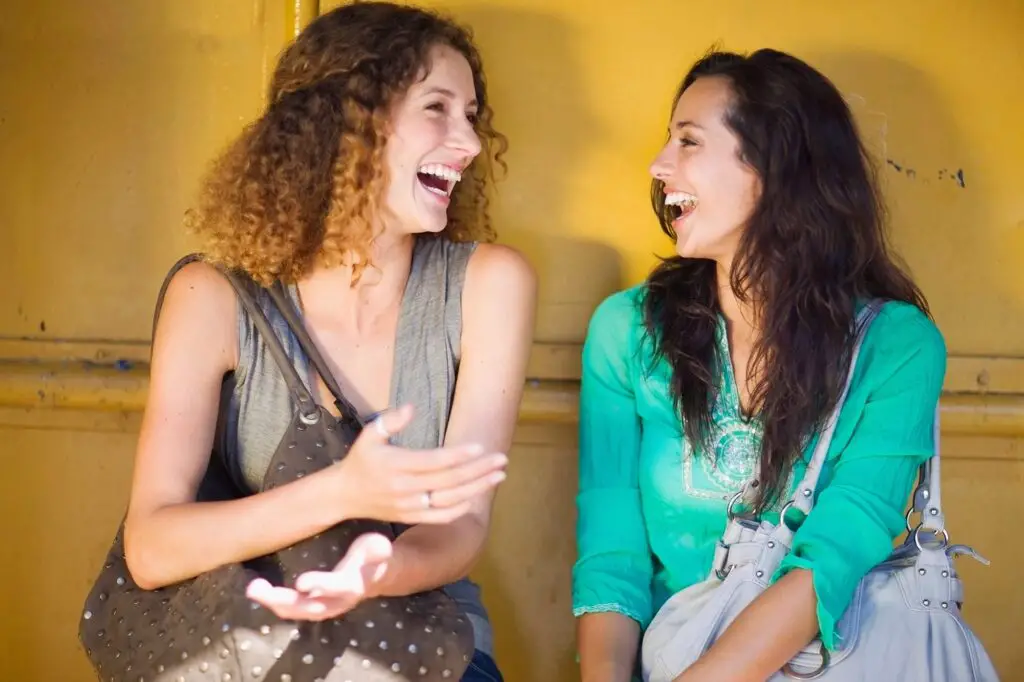 This made me think of my techy husband, who thinks waiting for anything on the computer for more than 2 seconds is simply unacceptable. 😆
We often give ourselves so little credit, but it's important to remember we are all works in progress and there is always more to learn.
Agreed! 🍪🧁🍩🍦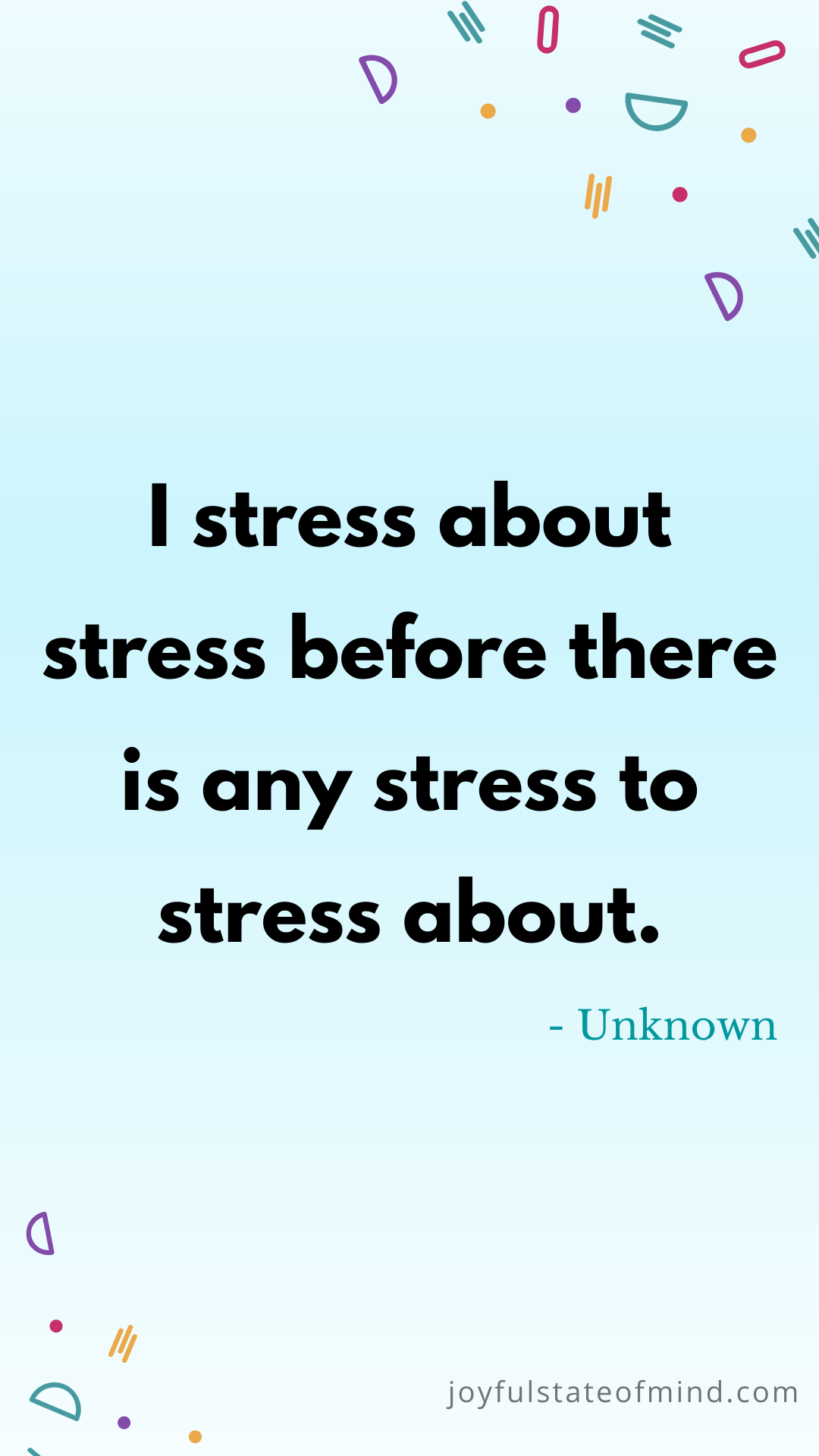 Yup. All. The. Time. This is another staple funny stress-relief quote for all my anxiety peeps out there. It gets better, though, I promise. My content is focused on coming alongside you and sharing easy strategies and powerful mindset shifts. ❤️
I'm not sure why but this is one of the stress-relief quotes that kills me. It's so relatable when you have a 9-5 office job. 😂
And the treats that people bring in, don't forget the treats.
I couldn't agree more. There is something powerful about the ability to see the lighter side of things, to be able to break the ice or tension or share a fun moment with someone.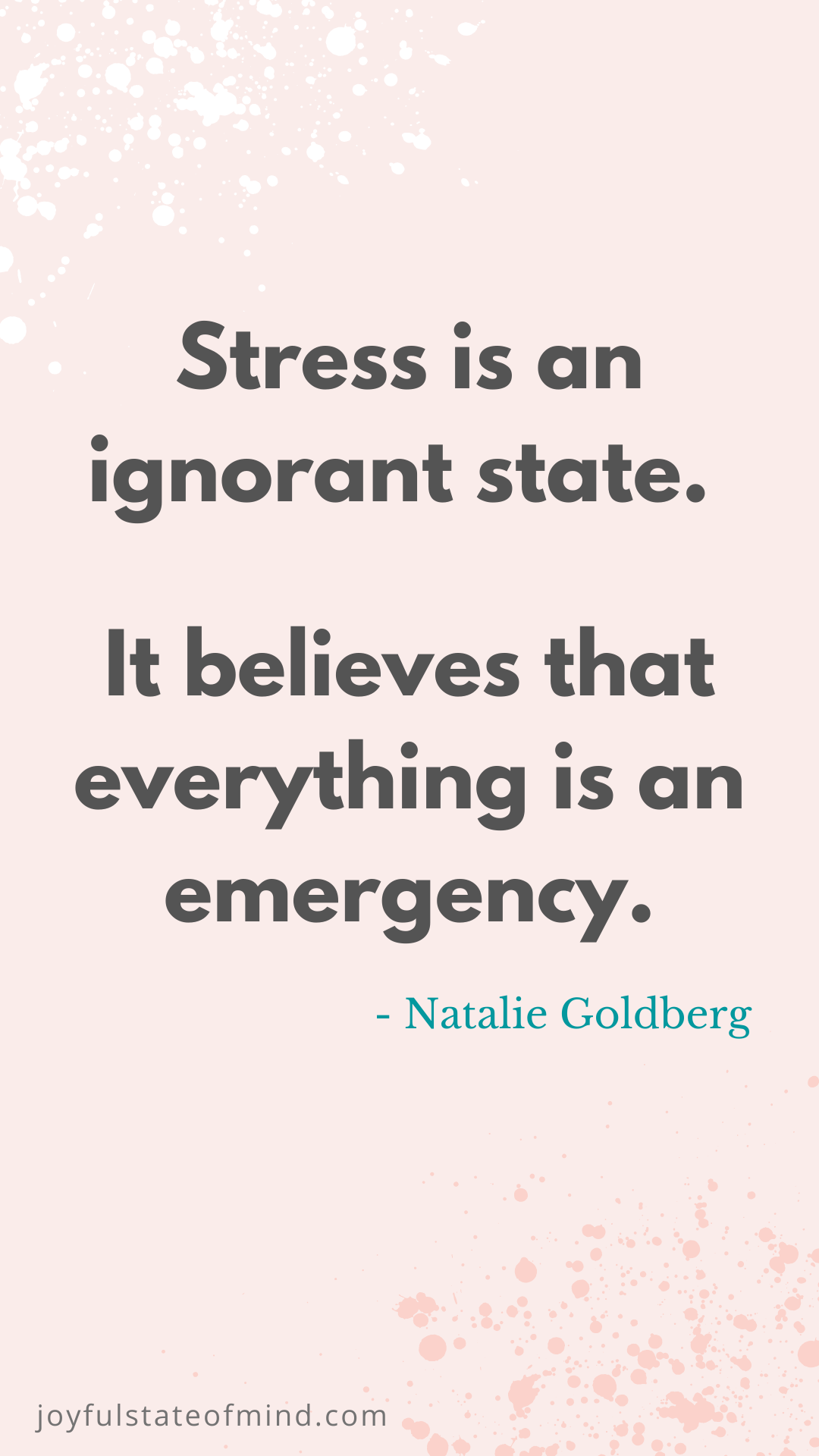 A true statement since it's often our reactions or negative thought patterns that escalate or catastrophize situations.
I'm with you on this one, Greg. Even though we can't eliminate stress, there are many strategies and mindset shifts to help reduce and manage our stress which is a regular topic here so do stick around. 😘
The 43 Best Funny Stress-Relief Quotes: Laughter Is No Joke
The other day when I was in our flooded basement, stressed about the damage and expensive repair, my very funny husband looked at me. Then he cracked a joke. It took me a few seconds to get out of the pity party I was in, but that laugh was exactly what I needed.
It's easy to get stuck in spiralling negative thoughts and thinking of worst-case scenarios because our brains automatically move into stress mode during those times.
The next time you're feeling stressed, remember to first take some deep breaths and then try to break out of those stress-filled thoughts with something funny. So PIN this post for easy reference and share with anyone who may need a laugh.  
Bonus: Bible Verses on Laughter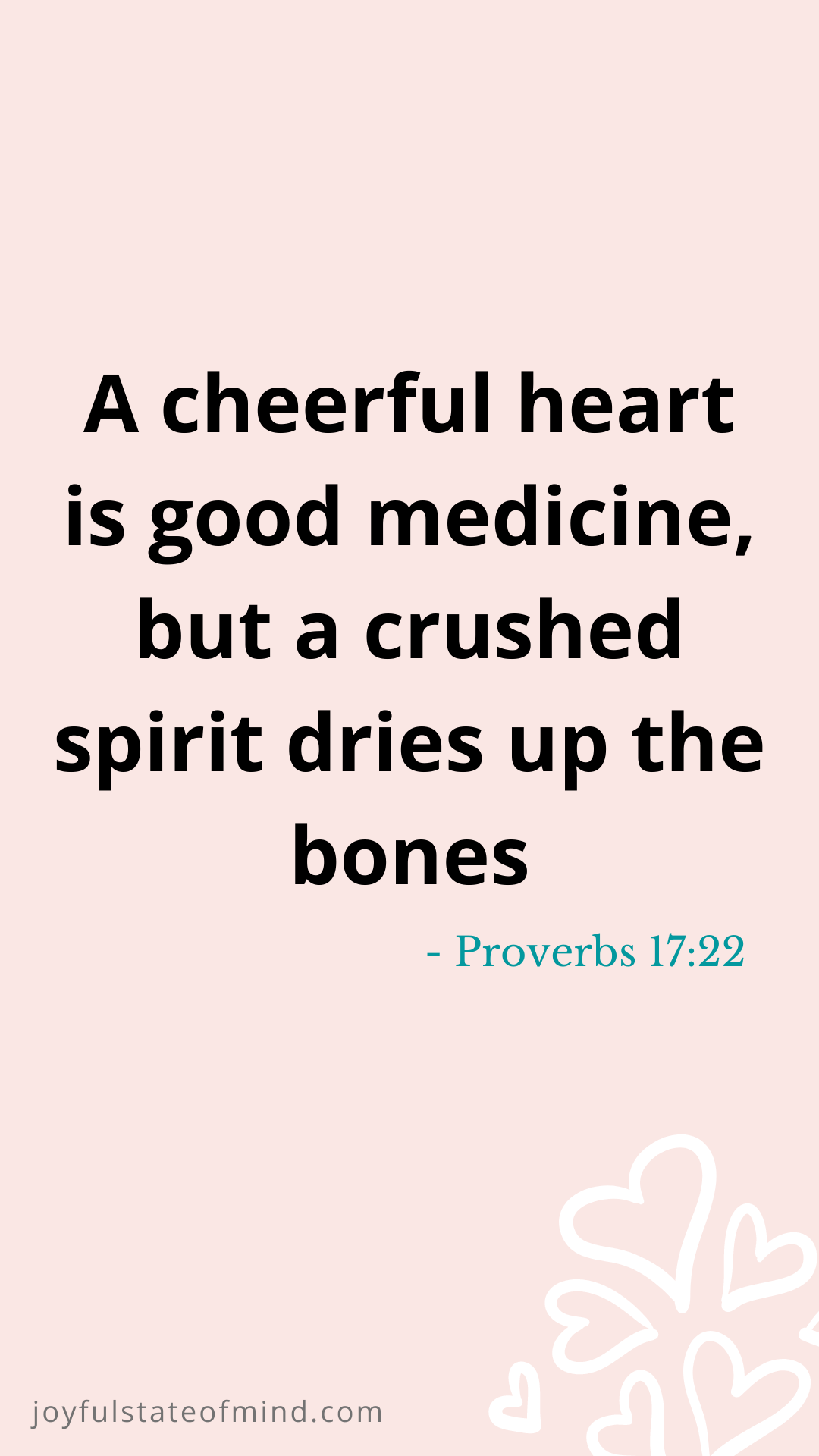 I couldn't think of a better way to end this post than by sharing these scriptures that back these quotes up. In short, these verses and words of wisdom are a powerful reminder that despite all of our troubles God wants us to laugh, enjoy life and have a grateful heart. 🙏
Before You Leave
If you're not yet a part of this community, I want to welcome and invite you to subscribe to my newsletter. I would love to connect with you through helpful emails you'll look forward to receiving.
BONUS: When you sign up I'll send you this FREE gift with 25 simple self-care ideas + 25 positive affirmations for stress-relief:
The Instant Self-Care Fix: Feel Calmer + Reduce Stress.
Resources
1 The Neuroscience of Laughter, and How to Inspire More of It at Work
2 same as above
3 Stress relief from laughter? It's no joke – Mayo Clinic 
4 same as #1
5 The Benefits of Laughter – Canadian Counselling and Psychotherapy Association
6 same as #1
7 same as #3
8 same as #5
9 Laughter prescription