A Guide For People Pleasers: 102 Polite Ways To Say No
Have you ever agreed to something even when you didn't want to or struggled with saying no? I know that's a big yes for people-pleasers because I've been there myself. So let's take a look at reasons you struggle saying no plus 102 polite ways for people-pleasers to say no and still be a kind person. Yes, that's totally possible.🤗
How does struggling with saying no impact you?
If you're always saying yes and agreeing to things, you're probably feeling overwhelmed and burnt out. Or how about bitter or resentful? Maybe you feel disappointed that people are not as generous to you with their time (this was a big one for me).
All of those not-so-fun feelings are common and that's where being comfortable in politely (but confidently) saying no comes into play.
The goal of this article is to help you feel comfortable and not guilty about saying no.
Whether that's to things that are not priorities, things you don't have time for or things you have no interest in for whatever reason.
Once you understand where the difficulty and hesitation come from, you will be on your way to changing this draining habit.
This post is a guide for people-pleasers to understand where their struggles stem from, questions to reflect on and understand that saying no is not selfish and doesn't make you a mean person.
I've personally come so far from my people-pleasing days. And it's a good place to be!💃🏽
Why Do People Pleasers Struggle with Saying No?
It all starts way back and when I say way back I mean when you were just a wee little one. Yep, that far.
As children, we're raised to be "obedient" and compliant. Children are encouraged to say yes to their parents and really anyone in authority.
It's seen as good behaviour and rewarded. This conveys the message that saying no is "bad," and no child wants to be seen as bad or feel left out.
The word no is then seen as negative or unpleasant and something we want to avoid. Since that word often meant your enjoyment was being taken away.
This impacts girls even more as we are taught to be nurturers, and helpers and always be "good." After all, sugar and spice and everything nice, right?!🤦🏻‍♀️
Over time we learn to balance being cooperative and using our voice.
However, associating negativity with the word no doesn't ever really go away-does it? Especially if you're a people pleaser as you want to make people happy. This is one reason it's a challenge for people-pleasers to say no.
If you struggle with people-pleasing, I'm sorry to hear that but don't worry because it's something you can improve on and, with effort, even overcome altogether.
Common Reasons It's Hard To Say No
Let's look at three specific reasons people often struggle with saying no. (1)
Traumatic experiences. Whether it was abuse as a child or in an adult relationship, past trauma impacts your mental health and how you interact with others. If your experience of pleasing others kept you safe, you would likely continue that pattern.
Low self-esteem or self-worth. When you struggle with your worth, you often focus on people liking you to boost your self-esteem or gain acceptance. Even though it doesn't work in the long run, it's a way of protecting yourself and covering up how you feel.
The fear of rejection. No one wants to feel left out. Wanting to be liked and accepted is part of human nature. A people-pleaser hopes that making others happy will protect them from being rejected. People-pleasing is sometimes confused with kindness. However, saying no does not mean you are unkind or doing anything "wrong."
All three of these are quite challenging, and I empathize with anyone struggling in these areas. It's not an easy place for anyone to be.
Please remember therapy is always an option if needed. A psychotherapist has the clinical expertise to help process difficult situations and past experiences.
It's important to note that there are other reasons you may be a people-pleaser, or most likely, it's a combination of things.
Either way, don't be hard on yourself as there are ways to start working on overcoming being a people-pleaser, and I covered 8 practical ways you can start here.
Questions For People Pleasers To Reflect On
Understanding the reasons you struggle in this area is essential to overcoming being a people pleaser and your struggles with saying no.
The best way to do this is to take a look at where this issue stems from. Reflecting on questions and challenging or reframing your thoughts are powerful ways to overcome this draining habit.
These are some questions to reflect on:
What experiences shaped you into a people pleaser?
What are your specific fears when saying no? Is it fear of conflict? Rejection? Criticism?
If you say no to this person, what is the worst thing that can happen?
How will saying yes to this impact you? Will you have less time for your priorities? Will it cause burnout?
What personal needs often go unmet because of your people-pleasing habit?
Does what they think about you really matter?
When you agree to attend an event you don't want to go to, how does that make you feel?
How can you balance your needs and people's requests in a better way?
These are tough questions, but they're a good starting point for processing what's holding you back and helping you change your perspective.
Helpful ways to reflect on these questions:
Try journaling about it. You can work on one question/prompt a day. It doesn't have to be fancy or formally written. However, if you like to be creative, another option is art journaling which is therapeutic and fun.
Talk to a trusted loved one. Sometimes hearing someone's thoughts is all we need to help change our perspective.
Talk to a therapist.
Try a brain dump on paper. Just get everything out.
Once you can pinpoint where that fear is coming from, saying no or declining invitations will come with more ease.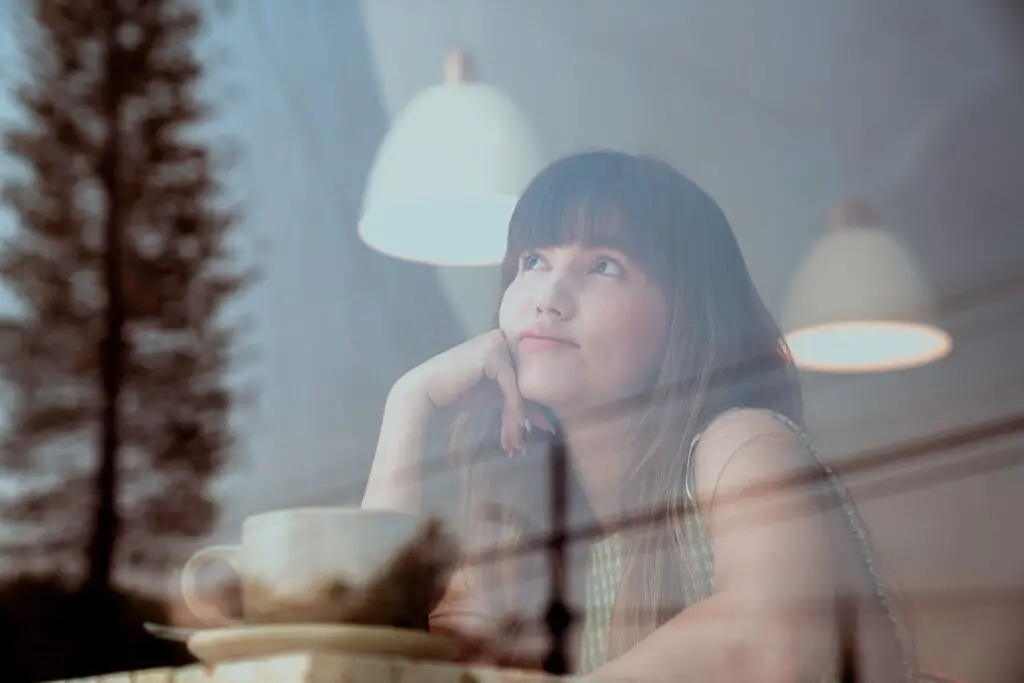 There's Power In Saying No
Speaking from personal experience, it's a freeing feeling to be comfortable saying no.
Saying yes to things you don't want to do or agreeing to attend events/parties you don't want to go to inevitably leads you to feel bitter or resentful–boo to that.
When you offer an empathetic but firm no, you are taking back your power. 💪
You're no longer at the mercy of people's requests because you know it's perfectly fine to say no and doesn't mean you're unkind.
It simply means that you have created boundaries and are clear on your priorities.
People-pleasing and not being able to say no is linked to mental health issues such as depression and anxiety. In a Psychology Today article, professor and psychologist Julie Exline explains:
Therefore, putting effort and time into overcoming being a people pleaser is an essential part of your overall wellness and emotional stability.
It's not always easy to say no, and no one wants to hurt someone's feelings, but it will get easier in time.
Offering an alternative can be a helpful option for loved ones and close friends.
Offering alternatives for close family or friends. Some examples:
If you are invited to dinner but don't have time, offer to go for a coffee another day.
When you are asked to bake for an event but have no time, offer to drop off dessert from a bakery.
If you're invited to a wedding and prefer not to attend for personal reasons, decline but say, you would like to drop off a gift.
These are ways to say no with grace and show you care even though you can't say yes for whatever reason.
💡Important Tip
Be careful not to use excuses as they can backfire.
For example, if you say you don't have childcare, the person can offer someone to help, or they can tell you to bring the kids. Or if you're invited to something and say you are busy that day, they can change the date.
You don't want your excuse to be the reason you are backed in a corner. Being honest is always the best route to take.
Pro advice from Tony Robbins: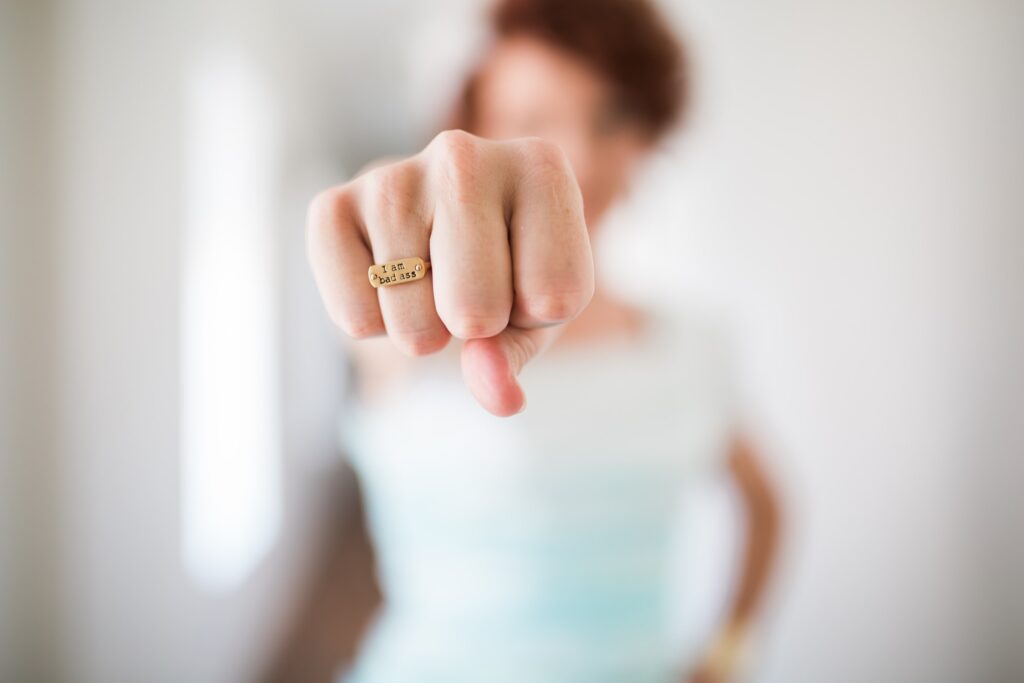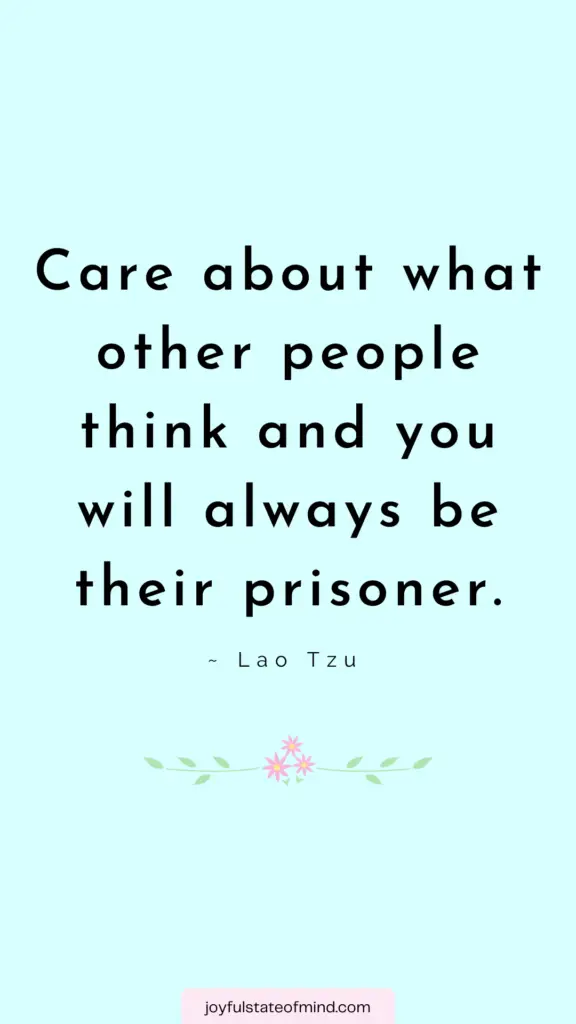 Saying No Is Not Selfish
Saying no has nothing to do with being selfish, rude or unkind. Please repeat that.
This is not about being unwilling to help or saying no to everything. It's about setting healthy boundaries for yourself.
Saying no is about protecting your time and physical and emotional wellness. Being spread too thin is not beneficial for yourself or your immediate family.
If you struggle with managing time, are committed to specific priorities and already have too much on your plate, the last thing you want to do is add to that never-ending to-do list.
Remember: Your time is precious, your energy is limited, and life is too short to be agreeing to and saying yes to everything that comes your way.
Helping others is a wonderful thing, but not when it comes at your own expense.
Saying no is also an essential part of simplifying your life, so you have more quality time to invest in loved ones and what matters most to you. Now, doesn't that sound awesome?
When you take care of yourself, you are better positioned to help others and give more abundantly.❤️
Therefore, you are still a kind person when you say no. Saying no does not take away from being a good person.
If anyone thinks badly of you for saying no that has nothing to do with you and is more a reflection of who they are.
---
Let's get to the list I made of 102 polite ways to say no for people-pleasers when you want an alternative and don't want to say an outright no. I broke it down into four categories:
Family/friend requests
Work-related
When you don't have time; and
Witty ideas for some fun informal options (these are for someone you are comfortable with and has a good sense of humour)😀
102 Polite Ways To Say No For People Pleasers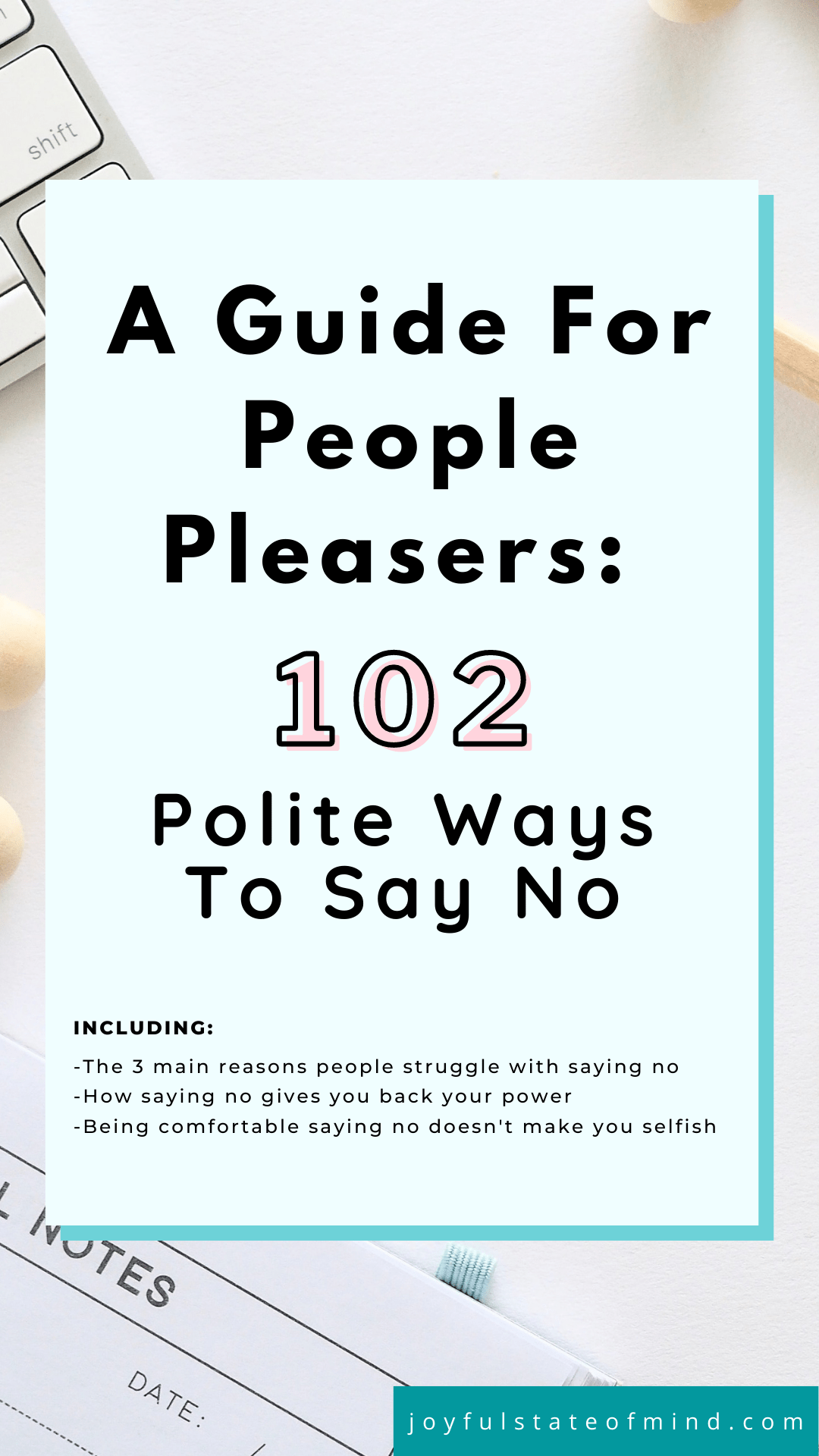 Family & Friends Requests/Invites
No, thank you.
Unfortunately, I can't help due to other commitments.
Thanks for the invite but I won't be able to make it.
I appreciate the offer, but I have other things on the go.
I'm busy, but thanks for thinking of me.
Maybe another time.
I'm unable to put the time into this.
I have prior commitments.
I am flattered that you're inviting me; however, I can't make it.
Thanks, but no thanks.
I won't be able to.
I'm no longer participating in these types of events/parties, etc.
I appreciate you thinking of me, but that'll have to be a no.
No, I can not.
I'm booked up, sorry.
I appreciate it, but no.
Not this time.
I won't be attending.
This isn't for me, thanks.
Thanks so much, but I already have plans.
I'd rather not.
I really can't but I wish you the best with that.
I can't now, but I'll think about it, thanks.
Sounds lovely, but no, thank you.
This is short notice, so I won't be able to come/help.
Those events don't interest me, but thanks.
That will not work for me.
That sounds good for you, but it's not my cup of tea.
I'm not going to come to this event, but thanks.
Regrettably, I'm not able to.
That goes against my values, so it's a no.
Sounds fun, maybe next time.
Apologies, but I'm busy.
That isn't for me anymore.
I'd love to, but I can't attend this time.
I'll have to pass, but thanks.
You're so kind to think of me, but I can't.
Sorry, that's not for me.
It sounds like a great idea but no thanks.
Not at this time.
Swamped, sorry.
I've got too much on my plate.
Another time, perhaps.
I attended something like that before, and it just isn't me.
Thanks, but maybe another time.
That will have to be a no for me.
I'm exhausted so I'll have to pass.
I hope some of these 102 polite ways to say no for people-pleasers spark courage for you…
Work-Related (If/When Appropriate)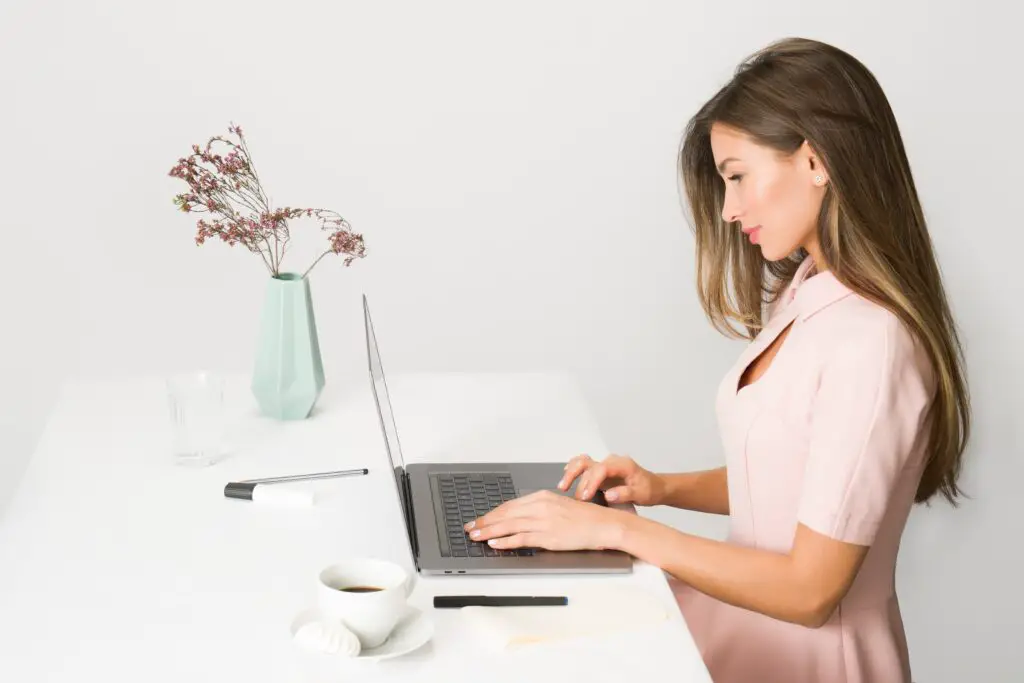 I'm no longer able to participate in…..
I'm involved in many other things so I'll have to pass.
I have to decline that offer.
I'm not able to, but I can point you to someone else this is an excellent opportunity for.
I'm unavailable.
Please respect that I cannot accept your offer.
I can't, but it's a compliment you thought of me.
I don't have the time for this.
Not now.
Thanks, however, I'm learning to limit work commitments.
I can't do that, sorry.
I'm honoured you thought of me, but it's not one of my priorities.
Sadly, that doesn't work for me.
I'm not free.
I'm not the right person for this task.
I'll sit this one out.
None of these dates work for me.
Best of luck to you; however, I don't have the time to do that.
No not able to fit this one in.
I wish I could, but it won't work for me.
I'm not taking anything else on right now.
My time is limited, so this one's not for me.
This isn't a meeting I have anything to add to, so please go ahead without me.
I hope you find someone else as I can't help.
My answer will have to be no as I don't have spare time.
I have too many other obligations.
I can't take this on at this time.
Unfortunately, that goes beyond my responsibilities.
You'll need to ask______to assist instead.
I'll have to check my schedule and get back to you.
When You Don't Have Time
I can't do that but let me know if I can help with something else.
That's my family time, so, unfortunately, I'm not available.
It's not feasible at this time.
I can't help that week.
I wish I could, but…
I'm cutting back on things as I don't have time.
I don't have any openings in my schedule.
Unfortunately, I'm not available to help this time around.
I apologize, but maybe next month when things clear up.
I'm bogged down with work projects, so I won't be able to.
Sorry, I am maxed out.
Oh no, I can't. I'm busy. I hope someone else can help.
Witty (When appropriate)😉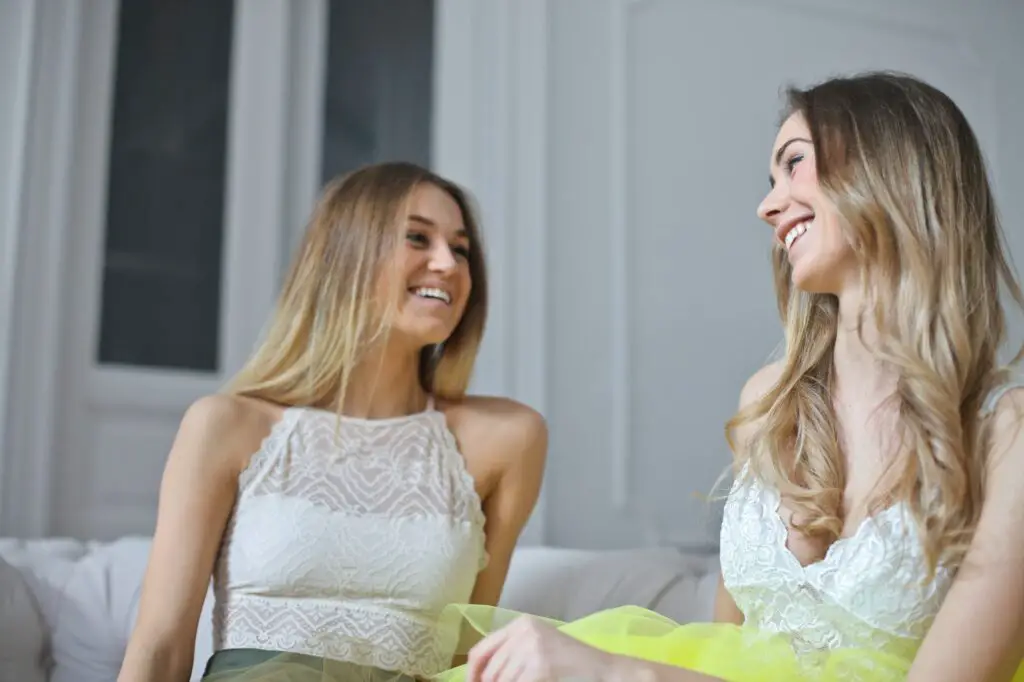 No can do.
Heck, no!
You must be crazy, girl!
I couldn't possibly.
Nah, I'm cool.
N to the O.
Thumbs down.
That's not my jam.
No way, Jose!
Nope, not my style.
I'm overcommitted today, this week, this month, this year.
Better luck next time, but I don't think so.
Finally
102. Sometimes it's best to say nothing at all. There are some questions or requests you don't have to answer. For example, if someone is pressuring or making you feel guilty, if it's offensive or if it makes you feel uncomfortable and so forth. Move on, change the topic or leave the situation.
Final Thoughts on 102 Polite Ways to Say No For People Pleasers
As a recap, there are many reasons you may struggle with saying no and being a people-pleaser.
The three common reasons are 1. Past trauma, 2. Low self-esteem; and 3. Fear of rejection. There are other reasons too, and most likely, it's a combination.
Once you reflect on why this is an issue for you and ask yourself some of the questions above, this begins the change process and helps create a new perspective. There's hope, and this is something you can overcome when you put the effort in.
Remember that saying no is not selfish or rude. Rather it's a way of protecting yourself and setting clear boundaries. There is power in getting comfortable with saying no.
I covered over 100 ways you can politely decline or say no, and I'm sure you can probably think of some on your own. And sometimes a simple no will do. Either way saying no is doable, even for people-pleasers.
I hope this sheds light on how saying no does not make you an unkind person and gives you a new outlook to challenge your people-pleasing habit.
References:
1. People-Pleasing – Psychology Today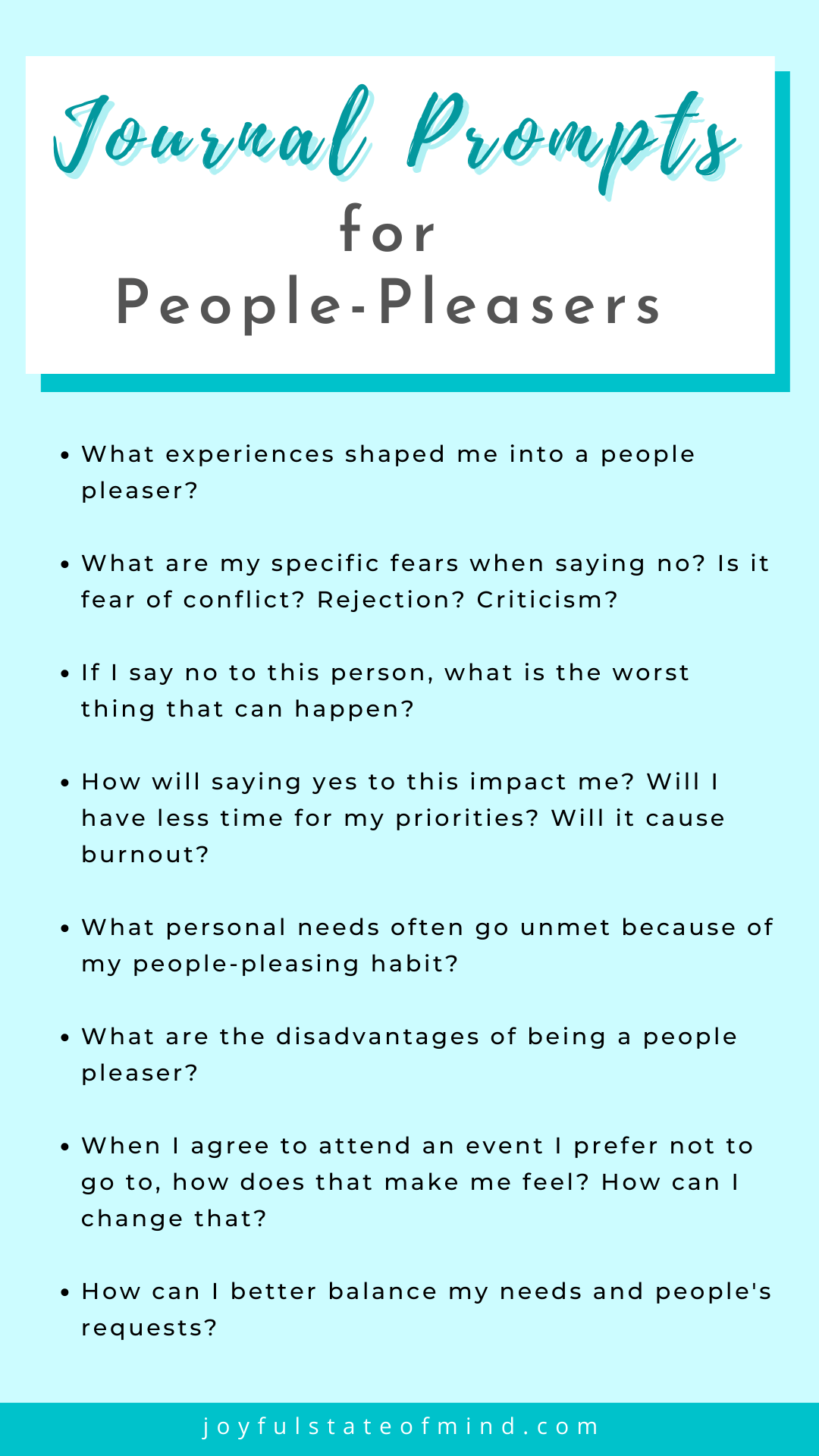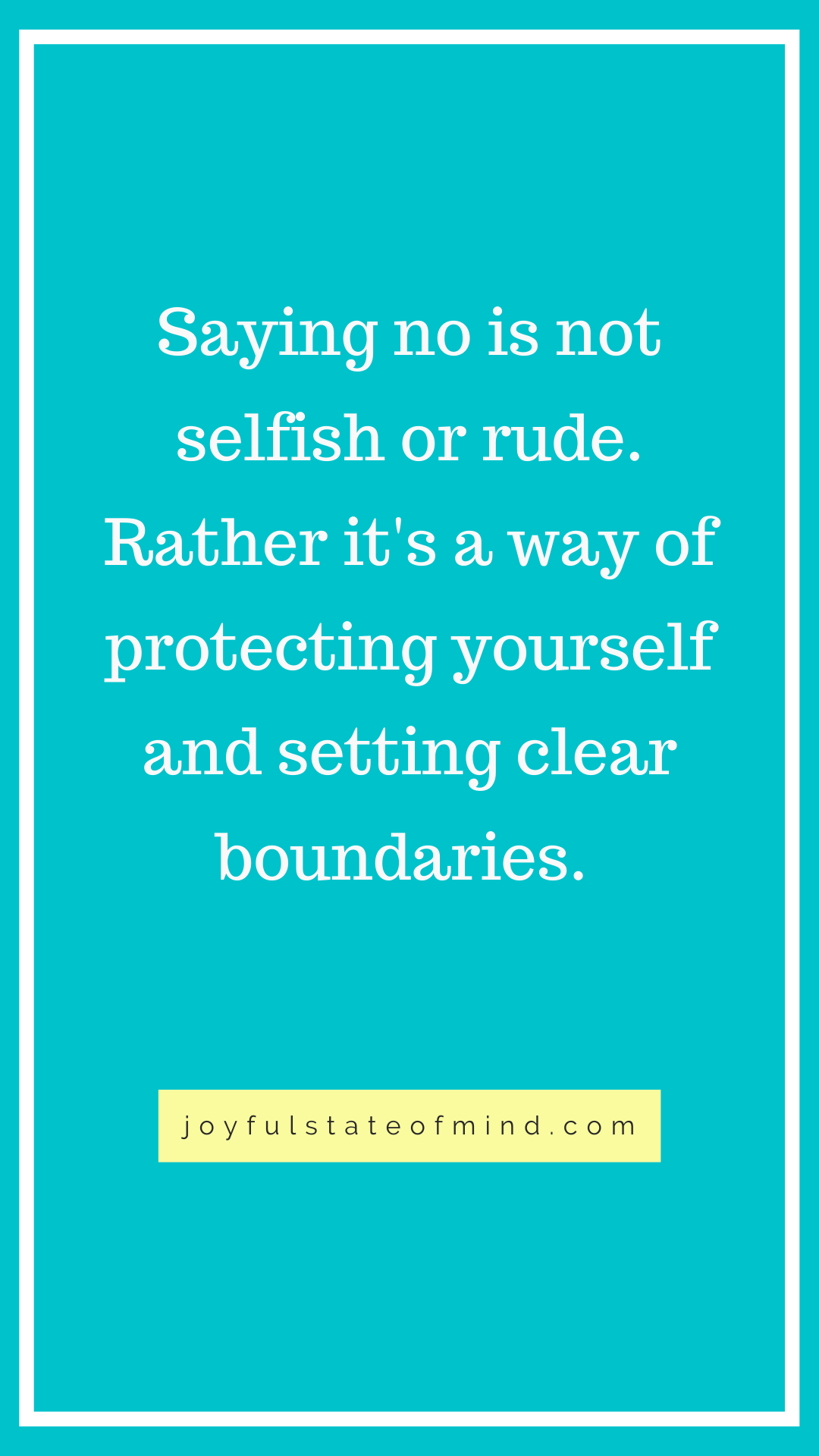 Header photo by fauxels from Pexels
PIN photo by Jess Bailey Designs from Pexels