Relaxation Technique: Simple Visualization Exercise
Continuing on with relaxation techniques theme, I'm excited to share this simple visualization exercise (also known as mental imagery) that has helped manage my anxiety and lower my level of stress.
The type of visualization I'm sharing is a relaxation strategy where you imagine yourself in a peaceful and safe environment, somewhere that makes you feel happy and tranquil.
By mentally placing yourself there, you can calm your mind and body. It's a powerful exercise when you're feeling anxious or stressed.   
When dealing with heightened stress or anxiety, visualizing helps lessen your body's negative responses such as shallow breathing, muscle tension, and a racing heartbeat.  
If you focus on a place you love that brings joy and comfort, your brain can then produce those positive emotional feelings that you associate with that place.❤️
This simple visualization exercise is one of my go-to strategies to reduce feelings of overwhelm and increase my levels of peace and contentment. 
Since we are spending more time at home than ever, visualizing one of your favourite places is also a nice break and a reminder of happy memories. This exercise is adapted from TherapistAid.com, which describes it as: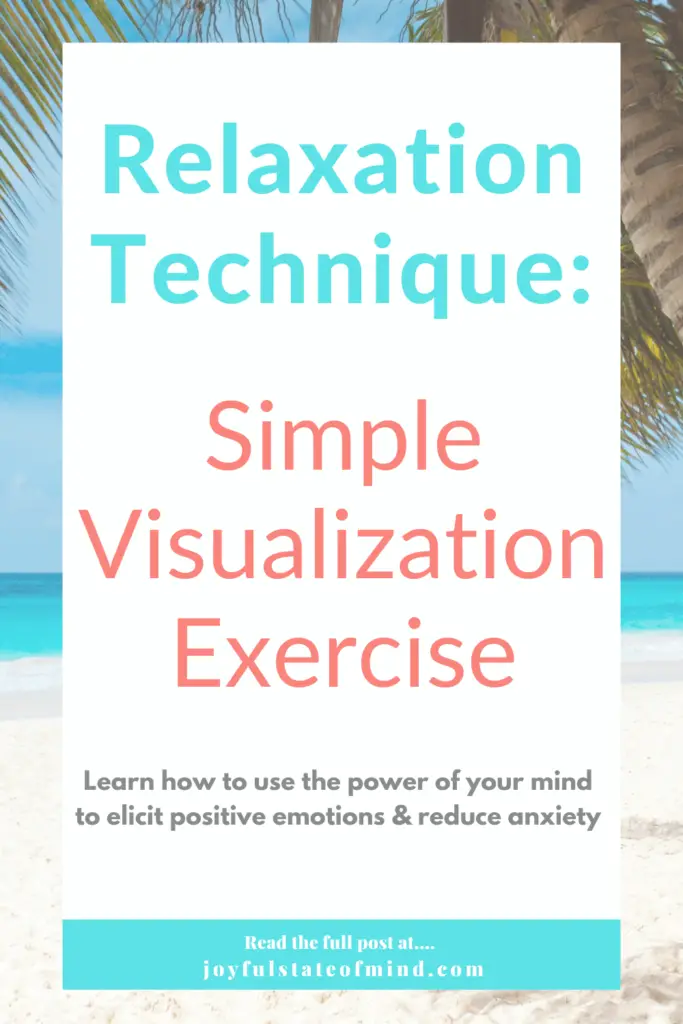 Simple Visualization Exercise Step-by-Step
Find a quiet and safe space where you can spend a few minutes without distractions.
Put on some calming spa or nature music (if you want).🎶
Then begin to imagine somewhere you feel calm and happy.
Close your eyes and really think about that place with every detail.
Then one by one, go through all five senses, clearly imagining what you would experience and say these out loud with a gentle tone. 
This is my visualization exercise example: The beach.  
Mayan Riviera, to be exact, as I have vivid memories of being a happy and relaxed beach bum there many times. This is how I go through this exercise using each of the five senses one by one. I recall the specific details I remember and say them aloud:
Sight: Pretty light blue water as far as the eye can see. I'm surrounded by white sand. The sky is bright blue, and the golden sun shining brightly on the water makes it look like sparkling diamonds.
Smell: The fresh ocean breeze and my fruity sun lotion are calming smells.
Sound: Nothing but the gently crashing waves. So serene and peaceful.🌊
Taste: My delicious drink. Slushy, sweet, yummy coconut flavour and so refreshing.
Touch: The warmth of the sun on my skin, feeling safe and relaxed. Then when I get up, I feel the warm sand between my toes. 
The more you practice this exercise, the more natural it becomes. When you really engage using your five senses, a feeling of peace and contentment becomes palpable.
It helps to stay open-minded and put your heart into it to get the full benefit of this exercise. Your mind may drift, and that's okay; do your best to focus back on that wonderful place you love.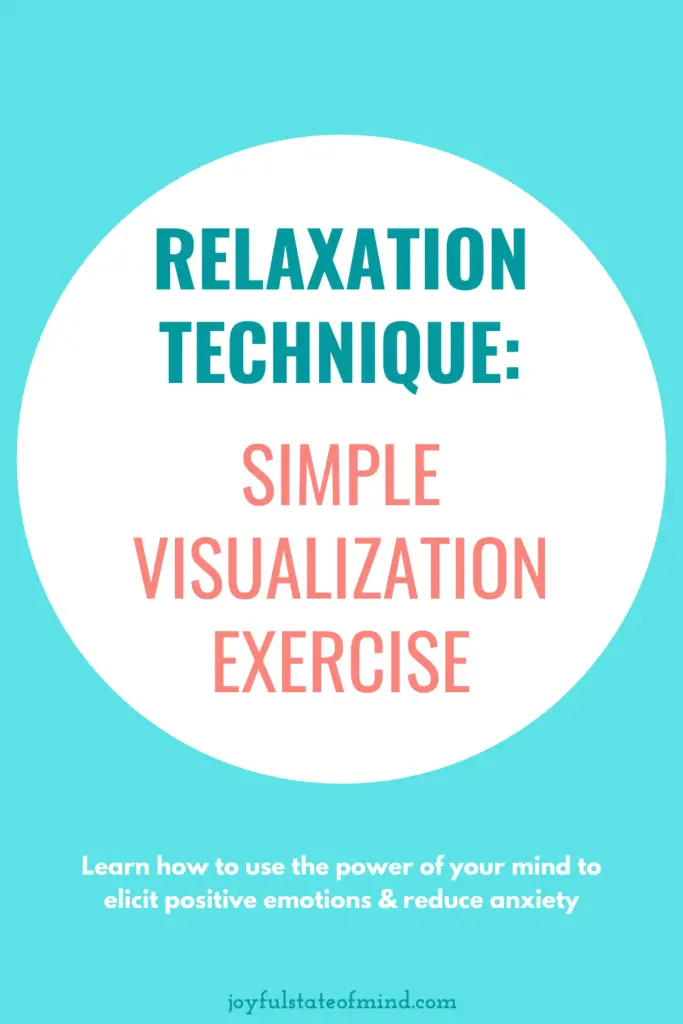 Please note: This article is not meant as medical advice; if you have mental health concerns, please connect with your doctor for professional support. See the disclaimer page for more details.
Photo by Asad Photo Maldives