56 Powerful Quotes To Help Motivate You Into Action
Have you ever struggled with motivation, procrastination or just feeling frozen, unable to take action? I'm sure we've all been there many times, especially in the past year. So today, I'm sharing these 56 powerful quotes to help motivate you into action.
I've learned that the key to motivation is discipline more than anything else. As much as we may want it to be a magical feeling that just hits one day, that's usually not the case. Although once in a while, that can happen, which is awesome too.
The good news is that if you're struggling with being motivated but get into the habit of taking small daily action steps, your motivation level will increase.
Small Steps Is All You Need
Have you ever noticed how good you feel after accomplishing a task? It sparks energy in you, and when you get many things done for a larger goal, that's making progress. Focus on celebrating that progress no matter how small rather than pressuring yourself to chase after perfection.
I've always been inspired by the famous motivational speech from Retired U.S. Navy Admiral Seal William H. McCraven. One of the things he speaks about is the importance of accomplishing small tasks, and this is one of those quotes that helps motivate me into action. Watch the video for the speech in its entirety.
56 Powerful Quotes To Help Motivate You Into Action
1. "Success is not final; failure is not fatal: It is the courage to continue that counts." –Winston S. Churchill
2. "Your time is limited so don't waste it living someone else's life." –Steve Jobs
3. "A winner is a dreamer who never gives up." –Nelson Mandela
4. "People begin to become successful the minute they decide to be." –Harvey MacKay
5. "If you spend too much time thinking about a thing, you'll never get it done." –Bruce Lee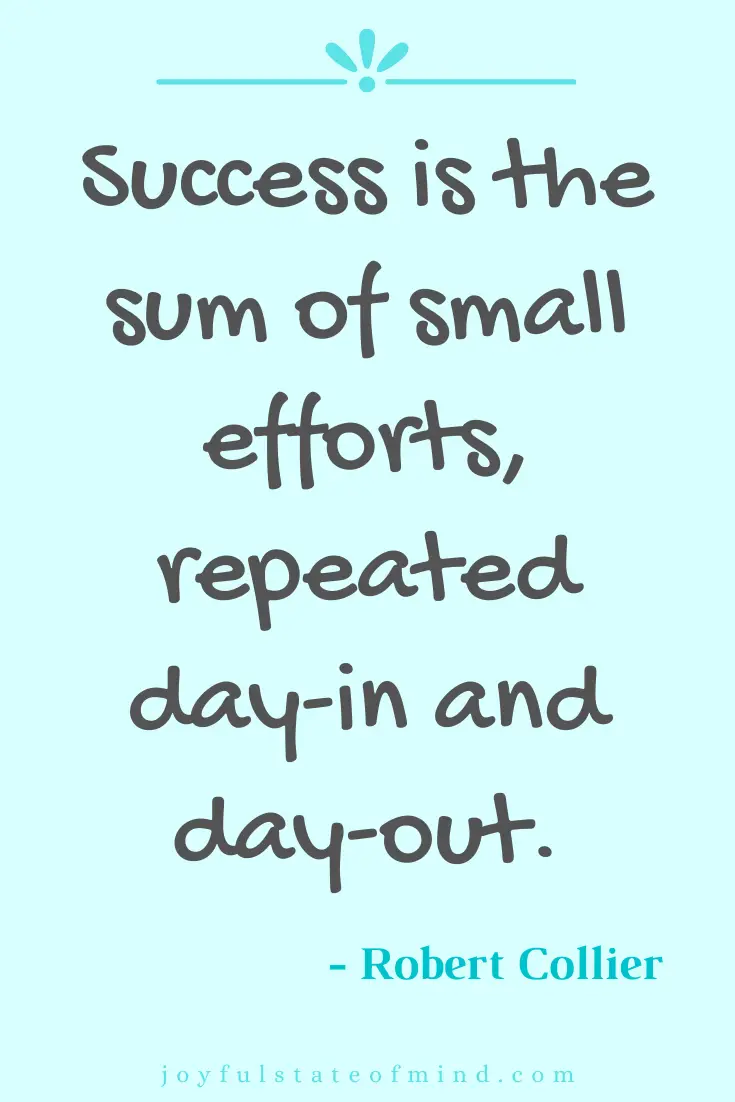 6. "Success is the sum of small efforts, repeated day-in and day-out." –Robert Collier 
7. "Magic is believing in yourself. If you can make that happen, you can make anything happen." –Johann Wolfgang Von Goethe
8. "Invest in your dreams. Grind now. Shine later." –Unknown
9. "We are what we repeatedly do. Excellence, then, is not an act, but a habit." –Aristotle
10. "Motivation is what gets you started. Habit is what keeps you going." –Jim Ryun
11. "Don't be pushed around by the fears in your mind. Be led by the dreams in your heart." –Roy T. Bennett
12. "The big secret in life is that there is no secret. Whatever your goal, you can get there if you're willing to work." –Oprah Winfrey
13. "Every great dream begins with a dreamer. Always remember, you have within you the strength, the patience, and the passion to reach for the stars to change the world." –Harriet Tubman
14. "You are never too old to set another goal or to dream another dream." –C.S.Lewis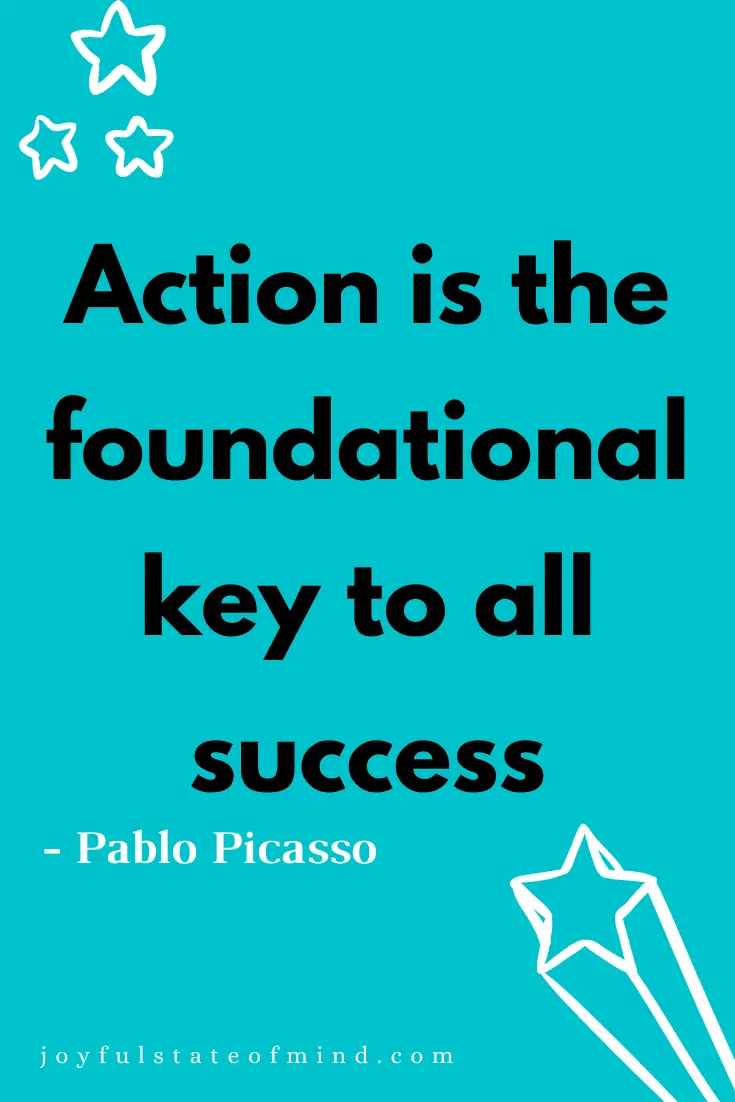 15. "Action is the foundational key to all success." –Pablo Picasso
16. "The secret of getting ahead is getting started. The secret of getting started is breaking your complex, overwhelming tasks into smaller manageable tasks, and then starting on the first one." –Mark Twain
17.  "Great things are done by a series of small things brought together." –Vincent Van Gogh
18. "Action may not always bring happiness, but there is no happiness without action." –Benjamin Disraeli
19. "The secret to getting ahead is getting started." –Mark Twain
20. "If you believe it'll work out, you'll see opportunities. If you don't believe it'll work out, you'll see obstacles." –Wayne Dyer
21. "Don't count the days, make the days count." –Muhammad Ali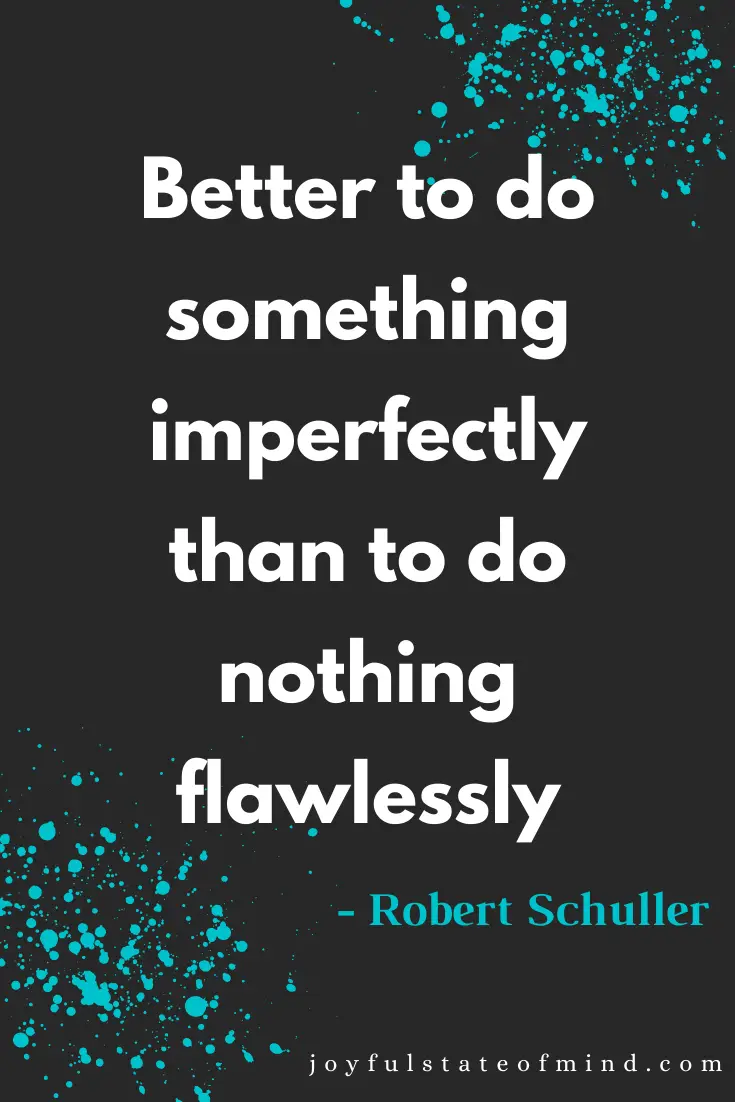 22. "Better to do something imperfectly than to do nothing flawlessly." –Robert Schuller
23. "You can either experience the pain of discipline or the pain of regret. The choice is yours." –Unknown
24. "There are people less qualified than you, doing things you want to do, simply because they decided to take action." –Jack Ma
25. "Stop being afraid of what can go wrong, and start being excited about what could go right." –Tony Robbins
26. "Setting goals is the first step in turning the invisible into the visible." –Tony Robbins
27. "Ambition is the path to success. Persistence is the vehicle you arrive in." –Bill Bradley
28. "You will never change your life until you change something you do daily. The secret of your success is found in your daily routine." –John C. Maxwell
29. "Your life right now is a result of what you did a year ago. Your life a year from now will be a result of what you do right now. Act accordingly." –Steven Bartlett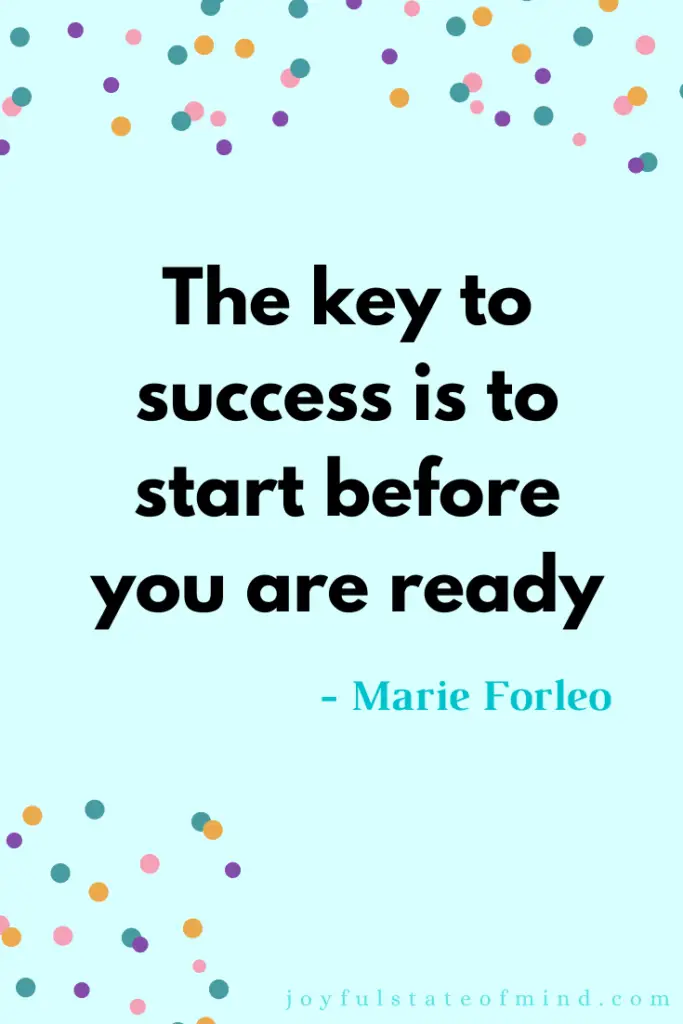 30. "The key to success is to start before you are ready." –Marie Forleo
31. "You can have results and excuses. Not both." –Arnold Schwarzenegger
32. "Nothing will work unless you do." –Maya Angelou
33. "Never do tomorrow what you can do today. Procrastination is the thief of time." –Charles Dickens
34. "The difference between a successful person and others is not a lack of strength, not a lack of knowledge, but rather a lack of will." –Vince Lombardi
35. "Stop waiting. The time will never be perfect. Things will always pop up. The best time to start is always now." –Anonymous
36. "It's not about perfect. It's about effort. And when you bring that effort every single day, that's where transformation happens. That's how change occurs." –Jillian Michaels
37. "Twenty years from now you'll be more disappointed by the things you did not do than the ones you did." –Mark Twain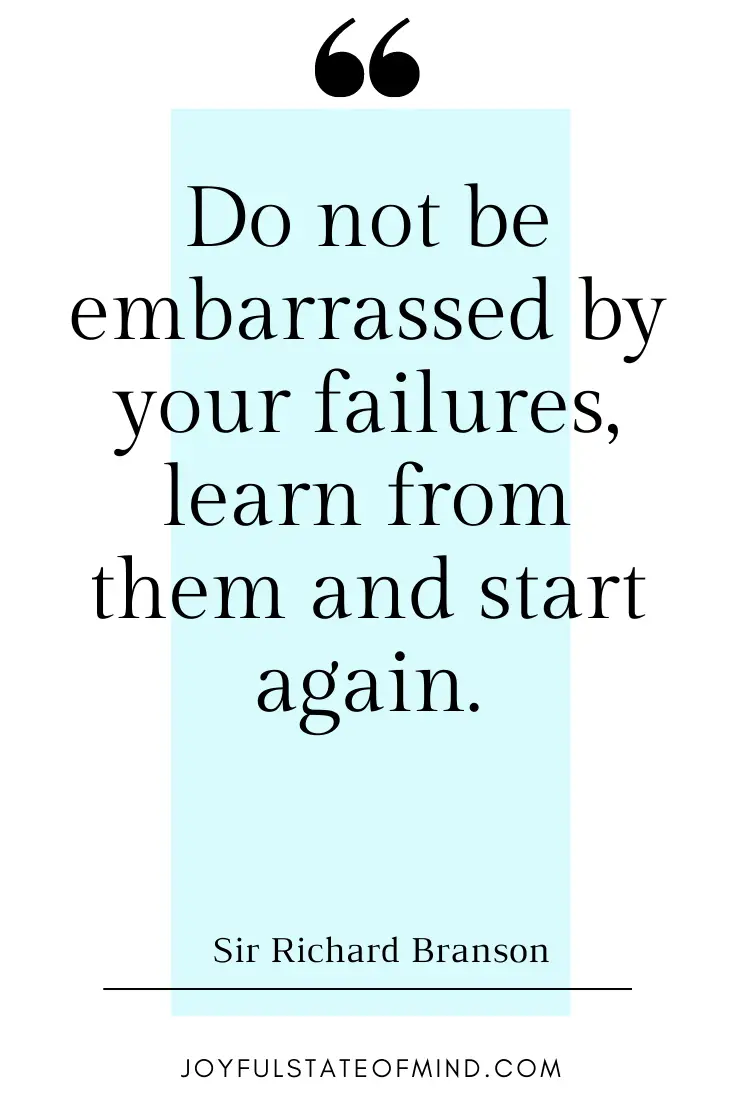 38. "Do not be embarrassed by your failures, learn from them and start again." –Sir Richard Branson
39. "Press forward. Do not stop, do not linger in your journey, but strive for the mark set before you." –George Whitfield
40. "Before anything else, preparation is the key to success." –Alexander Graham Bell
41. "Your positive action combined with positive thinking results in success." –Shiv Khera
42. "All we have to do is decide what to do with the time that is given to us." –Gandalf (I'm a bit obsessed with The Lord of the Rings and had to share this one😉)
43. "Optimism is the faith that leads to achievement. Nothing can be done without hope and confidence." –Helen Keller
44. "When obstacles arise, you change your direction to reach your goal; you do not change your decision to get there." –Zig Ziglar
45. "Our greatest weakness lies in giving up. The most certain way to succeed is always to try just one more time." –Thomas Edison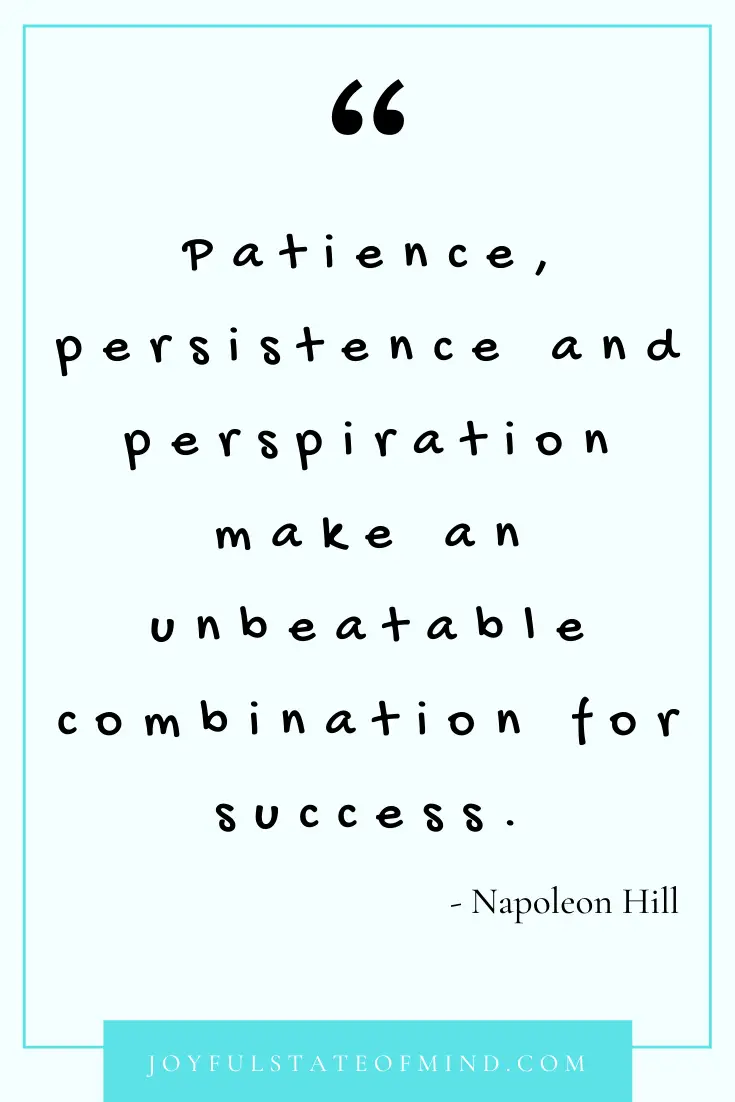 46. "Patience, persistence and perspiration make an unbeatable combination for success." –Napoleon Hill
47. "Success isn't always about greatness. It's about consistency. Consistent hard work leads to success. Greatness will come." –Dwayne Johnson
48. "Start where you are. Use what you have. Do what you can." –Arthur Ashe
49. "A real decision is measured by the fact that you've taken a new action. If there's no action, you haven't truly decided." –Tony Robbins
50. "My biggest motivation? Just to keep challenging myself. I see life almost like one long University education that I never had–every day I'm learning something new." –Sir Richard Branson
51. "The way to get started is to quit talking and begin doing." –Walt Disney
52. "Stick around. Don't lose heart, just keep going, keep at it." –Mark Ruffalo
53. "It does not matter how slowly you go as long as you do not stop." –Confucius
54. "Live as if you were to die tomorrow, learn as if you were to live forever." –Mahatma Gandhi
55. "The greatest mistake you can make in life is to be continually fearing you will make a mistake." –Elbert Hubbard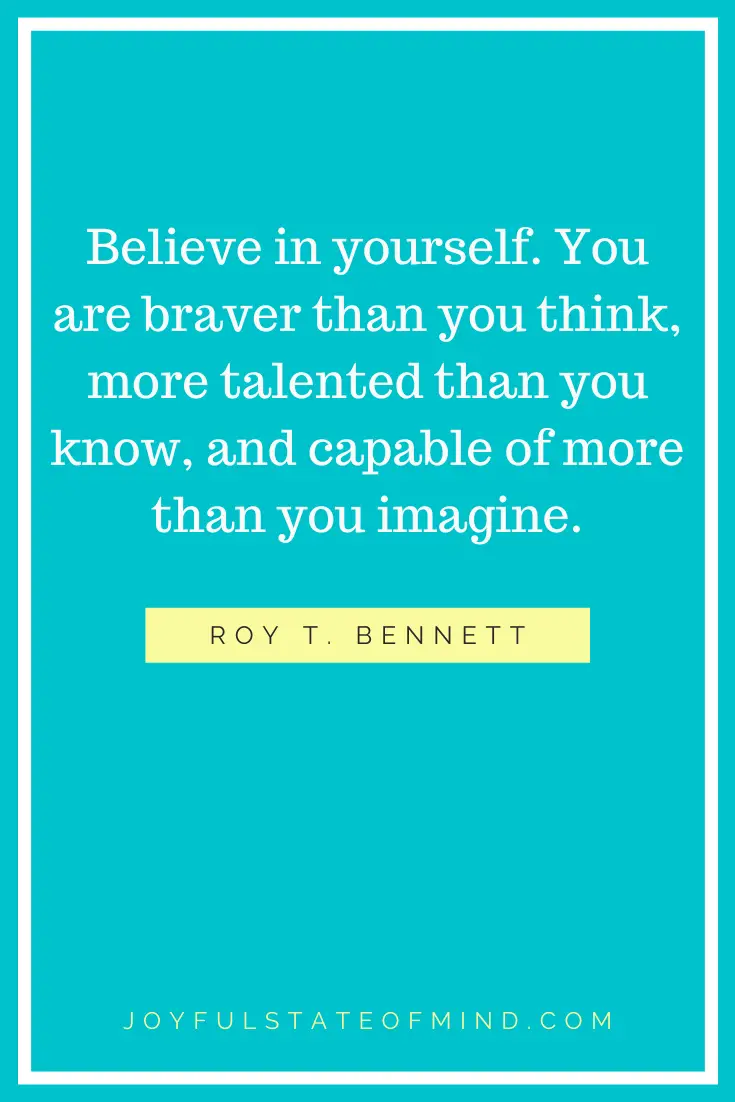 56. "Believe in yourself. You are braver than you think, more talented than you know, and capable of more than you imagine." –Roy T. Bennett (This is my fave❤️)
Let's Get Through This Together
If you're not a part of this community, I wanted to welcome and invite you to subscribe. In my biweekly newsletter, I share simple mindset shifts and practical tips that will take you from merely surviving life to thriving–because I believe if you're already stretched too thin, adding more isn't the answer. 
BONUS: When you sign up for my newsletter I'll send you this FREE package with 25 amazing self-care ideas & 25 positive affirmations for stress relief:
The Instant Self-Care Fix: Feel Calmer + Reduce Stress.
Final Thoughts
You have the power to accomplish your goals. Motivation may not always be there, but when you have good habits and are disciplined to take daily action (even the smallest of steps), that builds momentum. That momentum will naturally turn into motivation.
Don't worry about mistakes, and don't let your fears control your actions. Instead, take chances, and most importantly, believe in yourself!
Being motivated to take action is about creating and living a life you love, no matter how that looks. I'm here to support and help you along your journey, and I hope these quotes brought a little inspiration into your day.