Relaxation Technique: Deep Breathing Exercise To Reduce Anxiety
Just breathe—two simple words, it seems, yet deep breathing is a powerful tool in reducing anxiety and lowering stress. I'm sharing this simple deep breathing exercise, which has been essential to managing and coping with my anxiety.
My Anxiety Journey
I want to share a bit of my personal story which has inspired and shaped this site and the content I create for you.
I've created this space to support and encourage you not only through my experience in Social Work but, most importantly, through my lived experience, where our learning and personal growth are always the most transformative.
My anxiety journey began in 2018, just before my father passed away; it was a stressful and exhausting time, and unfortunately, things deteriorated after he passed. It became an unpleasant situation, to say the least.
That's when I began noticing symptoms such as heart racing, muscle tension, regular head and stomach aches, and eventually regular panic attacks.
Although it was a difficult period, what came of it was freedom from harmful toxicity. I created a clear boundary of what toxic behaviour I was no longer willing to accept or put up with, no matter who it was coming from.
Take Care of Yourself
Please remember to take care of yourself and be mindful of your feelings. There's no reason to tolerate harmful behaviour, even from family or close friends. I know that's not easy and makes it more complicated. However, compromising your mental health and peace to maintain unhealthy relationships isn't worth it.
I hope this doesn't sound depressing because it's the exact opposite. Although my journey has had many bumps in the road (like everyone does), it's also been one of hope, faith and resilience.
Believe that no matter what obstacles you face, you will overcome them and be stronger than before.
---
Of all the strategies I've learned, the deep breathing method below has been the most beneficial in calming myself when I feel anxious. It's adapted from TherapistAid.com.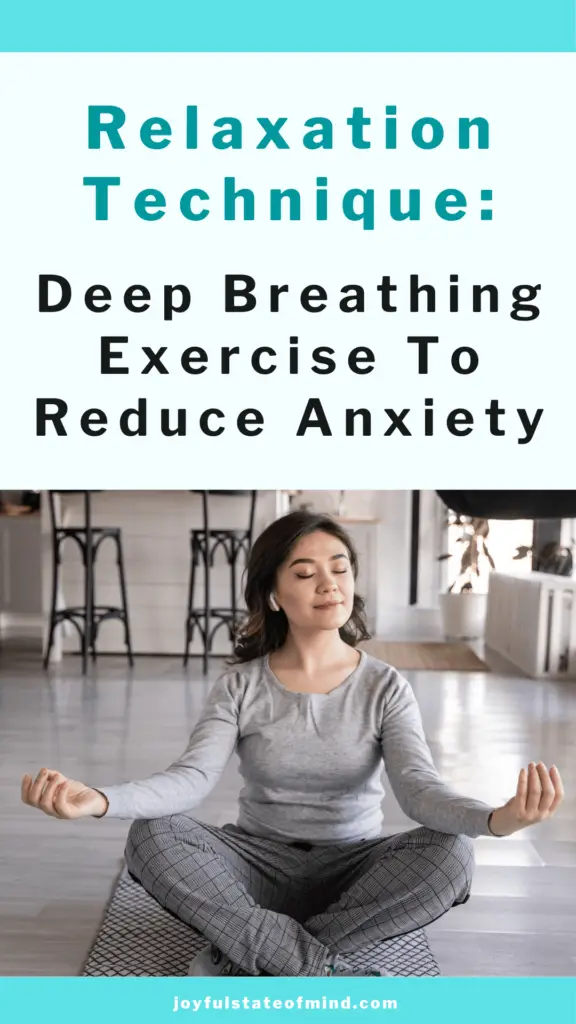 How Your Body Reacts During Stressful Times
When you're in a stressful situation or your body senses a problem ahead, your anxiety levels start rising; naturally, your breathing becomes more shallow and rapid. This breathing only heightens your stress level. Think of anxiety as a warning signal from your body to avoid danger.
Once you become more mindful to notice the signs of your anxiety level rising, you can begin to slow yourself down, then take a step back and focus on taking deeper breaths. Once you start practicing this deep breathing exercise, it will become more natural.
There are many scientifically proven health benefits to deep breathing, including managing your stress level more effectively, known as the fight or flight response.
Step-by-Step Deep Breathing Exercise  
Get in a comfortable sitting position and have good posture. Play some soothing spa music to help you relax. 
Now take a deep inward breath slowly for at least 5 seconds (you can count with your hands). Focus on the feeling of the air filling your lungs. Don't think about anything else, and make sure you are free from distractions.
Hold your breath for another 5 seconds (keep count with your hands).
Breathe out very slowly for 5+ seconds (this exhale should last longer than the inhale as you release the negative energy).
Repeat this until you feel more relaxed/calm.
To add to this exercise, after each exhale, you can say something positive to yourself, such as "it's going to be alright," "I'm strong," or "stay calm." Your body listens to your commands, so this is helpful and empowering.
I usually do this five times in a row. If it's your first time, start slow and consult with your doctor if you have any health issues or take medications.
Another relaxation technique that has been beneficial in managing my anxiety is visualization.
Do you have any other relaxing techniques or deep breathing exercises that you use? Please share in the comments below.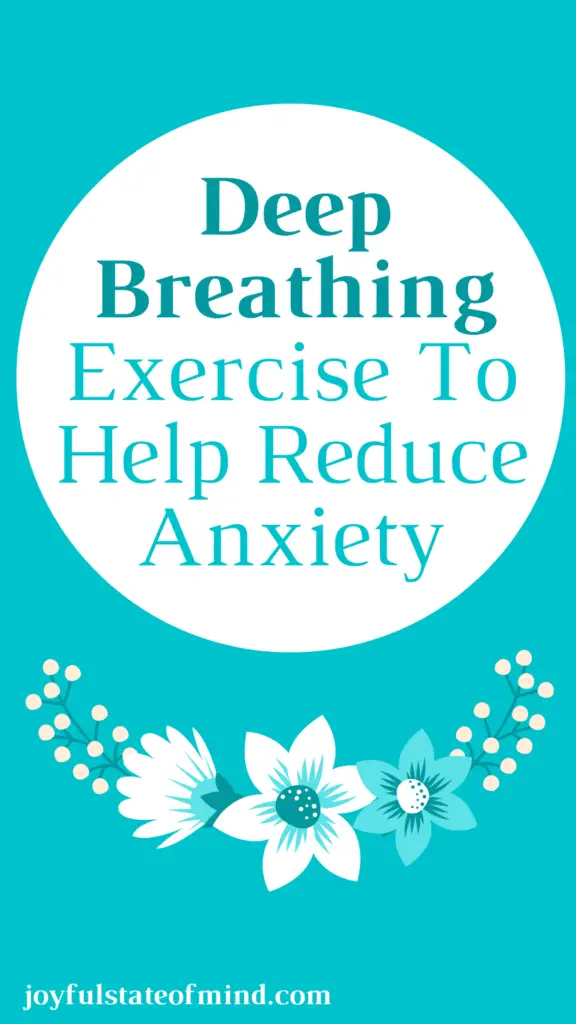 Please note: This article is not meant as medical advice; if you have mental health concerns or preexisting health conditions, consult with your doctor for professional advice and support. See the disclaimer page for more details.
Photo by Ekaterina Bolovtsova