How To Cultivate a Growth Mindset
Do you think you are born with talent or intelligence, or can they be developed over time? Often these tend to be areas some people think you are either born with or not. That, however, isn't true, as our mindset is the key to developing talent and wisdom. Maybe you never gave much thought to the way you think, but the truth is your mindset will determine your happiness and success in life-it's that pivotal. So today, I wanted to chat about what a growth mindset is and how to cultivate one.
For the longest time, I didn't even know I had more of a negative or fixed mindset. I was consistently frustrated and exhausted by being stagnant and feeling stuck both personally and professionally. I'm sure you can imagine that was no fun!🤦🏻‍♀️
My Experience:
Fast forward to 2018, and I was determined to make changes and knew they were long overdue from toxic relationships I had been stuck in, struggling with confidence, being unhappy in my career and feeling overwhelmed on the regular. That's when my personal growth journey began, and I haven't been the same since. You can read more about my journey here and here.
This journey has also been one of the driving forces behind this website. I've learned so much through experiences, adversities and research and knew that the next thing I wanted to do was help others along their path. I couldn't be happier that you found me, and hope everything I share will add value as it has for me.
I can clearly remember the moment where something just hit me, and I thought, "What am I doing? I've had enough of this". That moment was scary, exciting, anxiety-inducing, and a huge relief all rolled into one.
I hope this post will help anyone who is feeling stuck and struggling with their negative thinking or limiting beliefs about themselves and instead start making those changes in your life as big or small as they may be. I promise it is so well worth it.
So do grab a coffee or tea as I'm diving deep here, or you can PIN this post for later and share with others.❤️
Let's do this, my lovelies…💪first things first, exactly what is all the fuss about a growth mindset and what does it actually mean?
What Is a Growth Mindset?
Professor Carol Dweck, an American psychologist at Stanford University, first wrote about having a growth mindset in 2006 in her book "Mindset: The New Psychology of Success." 
In summary, a person with a growth mindset believes they can develop their talents through effort, hard work, good strategies and input from others. (1)
They tend to achieve more than people with a fixed mindset because they are worried less about looking smart and put more energy into learning and sharpening their skills or knowledge. (2)
Professor Dweck has stated that a "pure" growth mindset doesn't exist as we all struggle at times with insecurities. (3) She clarifies that a growth mindset is not simply being open-minded or having a more positive outlook. (4) 
A growth mindset goes deeper than being positive; the difference is that you are conscious of challenges or difficulties but are willing to face them head-on. You know you can improve and work towards your goal. Someone with a growth mindset is not afraid of their limitations.
So ultimately, you believe in your abilities to grow and improve through perseverance and focussing your effort on whatever you want to accomplish.
The Difference Between a Growth and Fixed Mindset?
A person with a growth mindset believes they can gain new talents through effort, whereas someone with a "fixed mindset" believes you are either born talented or not. (5)  
Someone with a fixed mindset sees talent as an innate gift, so they accept their limitations without improving as they don't see a point. They are more worried about what other people think, about looking "stupid," and are driven by their fear of failure. 
This is Professor Dweck's explanation of the difference between a fixed and growth mindset from a 2021 interview:
Where do you think your fall?
For the longest time, even though I wasn't aware of it, I tended to have more of a fixed mindset, and it limited me in many ways.
Because our mindset is not something we consciously think about, it's not easy to recognize it is a problem. Once you realize how important your mindset and thinking patterns are to live happier and be more successful, take time to be aware of what you think about yourself, and that's where the magic starts to happen.
So let's looked at why our mindset matters and why it impacts our success.
Why Is Cultivating a Growth Mindset Essential for Success?
Our minds and thoughts are incredibly powerful and drive the way we perceive things, our behaviour, our emotional health, and so much more. 
If you tend to have a fixed mindset, that will impact how you view failure and how willing you are to keep trying despite obstacles in your way.
With a growth mindset, you can see setbacks, mistakes or failures as learning opportunities or lessons. When you think like that, you are more open to improvement, being vulnerable and persevering through challenges.
So cultivating a growth mindset is a powerful way to help you achieve your goals and have success. When I say success, that is not necessarily about your financial status, becoming famous or running a Fortune 500 company but rather success as you see it.  
That might be overcoming some of your fears, taking more risks, leaving a job you hate and starting over, or being the best parent you can be. 
Your mind is your driving force, so it is worth the effort to do what you can to cultivate a growth mindset.  
So how do we do this?
That's a great question, and I have outlined 16 powerful ways to help you cultivate a growth mindset so you can achieve your goals and have more success in everything you do, big or small. Woot woot!! 🎉
16 Powerful Ways to Cultivate a Growth Mindset:
1. Accept your imperfections.
We are harder on ourselves than anybody else, and striving for perfection is often a mental block for us moving forward—boo to that. 👎
The last thing you want is to give up on something because it's not "perfect" or not start something because it's not the perfect timing.
You'll often hear successful people saying things like, "start before you are ready," "just go for it," or "take messy action." These are people who followed their own advice and were able to achieve their goals. It's not that they were born naturally talented but that they believed in themselves and were willing to work hard and try again and again after their mistakes or failures.
The secret to success is not being born gifted but working hard at your craft, profession or talent. Some people seem to have specific skills from a very young age, but that is more often an exception than the rule. Those people then dedicate their lives to achieving excellence in their careers/lives, such as Olympic athletes or musicians. 
An important thing to remember is that success is a process that takes time, and we are all a work in progress.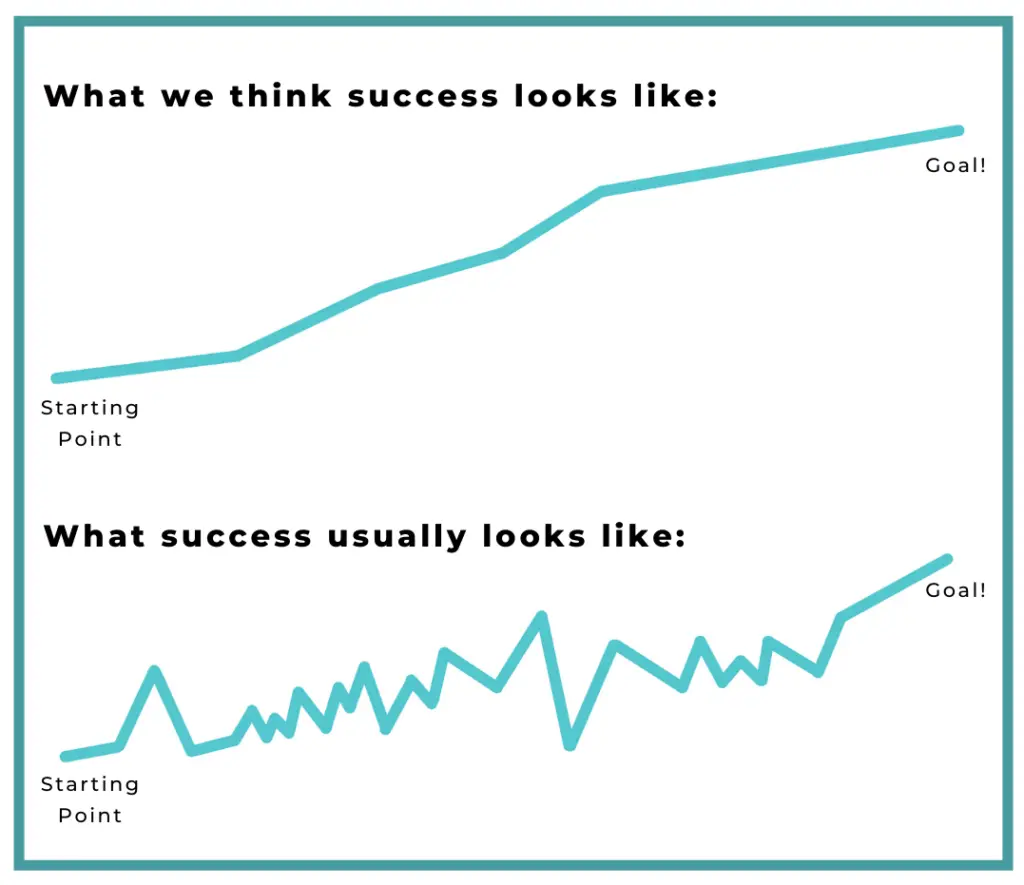 Please do remember not to be too hard on yourself and show yourself grace as the idea of perfection is unrealistic and places unnecessary pressure on you. 
Trying to chase after perfection will only lead to burnout, so it does more harm than good. That doesn't mean you can't pursue excellence. Perfection and excellence are often mistaken as the same thing, but excellence means you put your best effort in and work hard to produce something of a high standard, not "perfect." 
When we can accept our imperfections, mistakes and failures, that is where we see growth. Being vulnerable is not weakness; it is a sign of maturity and emotional intelligence.
2. Practice positive self-talk.
The words we say to ourselves matter; they have the power to be healing or harmful. Speaking to yourself with compassion and grace is essential when it comes to cultivating a growth mindset.
Instead of being hard on yourself for mistakes, be graceful and tell yourself that there is always the next time.
Instead of feeling inadequate because of imperfections, embrace those imperfections as they make you unique and interesting. Just think of how boring life would be if everyone and everything were perfectly the same. 
Positive self-affirmations are an effective way to reframe your thought patterns and train your brain to celebrate your strengths rather than always focussing on shortcomings.
Related Article: 65 Powerful and Inspiring Self-Love Affirmations
3. Persevere through difficult times.
This is not always easy, as hard times are emotionally and physically draining.  
Through experience, I've learned that it is really beneficial when you shift your perspective about challenges and difficulties. Whenever something is not going my way, or it's a lousy day, I do my best to focus on what good will come out of it and if there is a lesson?
Also, be intentional about reminding yourself that those difficult times are temporary and will pass. When you can persevere through life's challenges, that's where your most significant growth and transformation will be. 
Persevering through difficult times isn't about brushing things off or ignoring the pain. Instead, it's about going through those feelings and taking care of yourself but then moving past the pain or anger so that those destructive feelings are not getting the best of you. 
4. Be persistent. 
Whenever you read success stories of entrepreneurs or thought-leaders, they consistently mention how their persistence and consistency are what got them to that next level.
Never underestimate the power of persistence and effort over "natural talent," this is the pinnacle of having a growth mindset as you are willing to keep trying despite setbacks. With hard work, you can achieve the goals and outcomes you want.
5. Reframe your limiting beliefs about yourself.
The biggest obstacle we have standing in our way is ourselves; more specifically, it is our limiting beliefs of what we can achieve.
Do you ever notice how bad memories or experiences are much easier to recall than all the great things and blessings in our lives? This is because our minds are wired to focus on negative thoughts and bad news, called our "negativity bias" (7).
Negativity bias is our tendency to focus on, learn from and use negative information more than positive information (8).
So naturally, it's easy for us to hold on to limiting beliefs, for example: 
"I just can't do it," 
"I'm not smart enough," or 
"I'll never have all of that." 
However, we need to hold empowering beliefs about ourselves, such as: 
"I can do it with perseverance,"  
"I am worthy of that lifestyle,"
"With effort, I will achieve my goals." 
Reframing those nasty limiting beliefs we hold about ourselves is the key to cultivating a growth mindset. People with growth mindsets have learned to accept their shortcomings and don't let them stand in the way of pursuing success and excellence in whatever they do.
Challenge your limiting beliefs whenever they arise. Here are some statements to try instead:
-Instead of "I'm not talented/smart enough," try:
"I will keep practicing and perfect this skill with patience and effort."
-Instead of "I wasn't born that brilliant," try:
"Knowledge is out there, and I need to learn and focus on what I want."
-Instead of, "I've failed so many times," try:
"I'm a fighter and never give up." or "My mistakes have taught me the best lessons in life."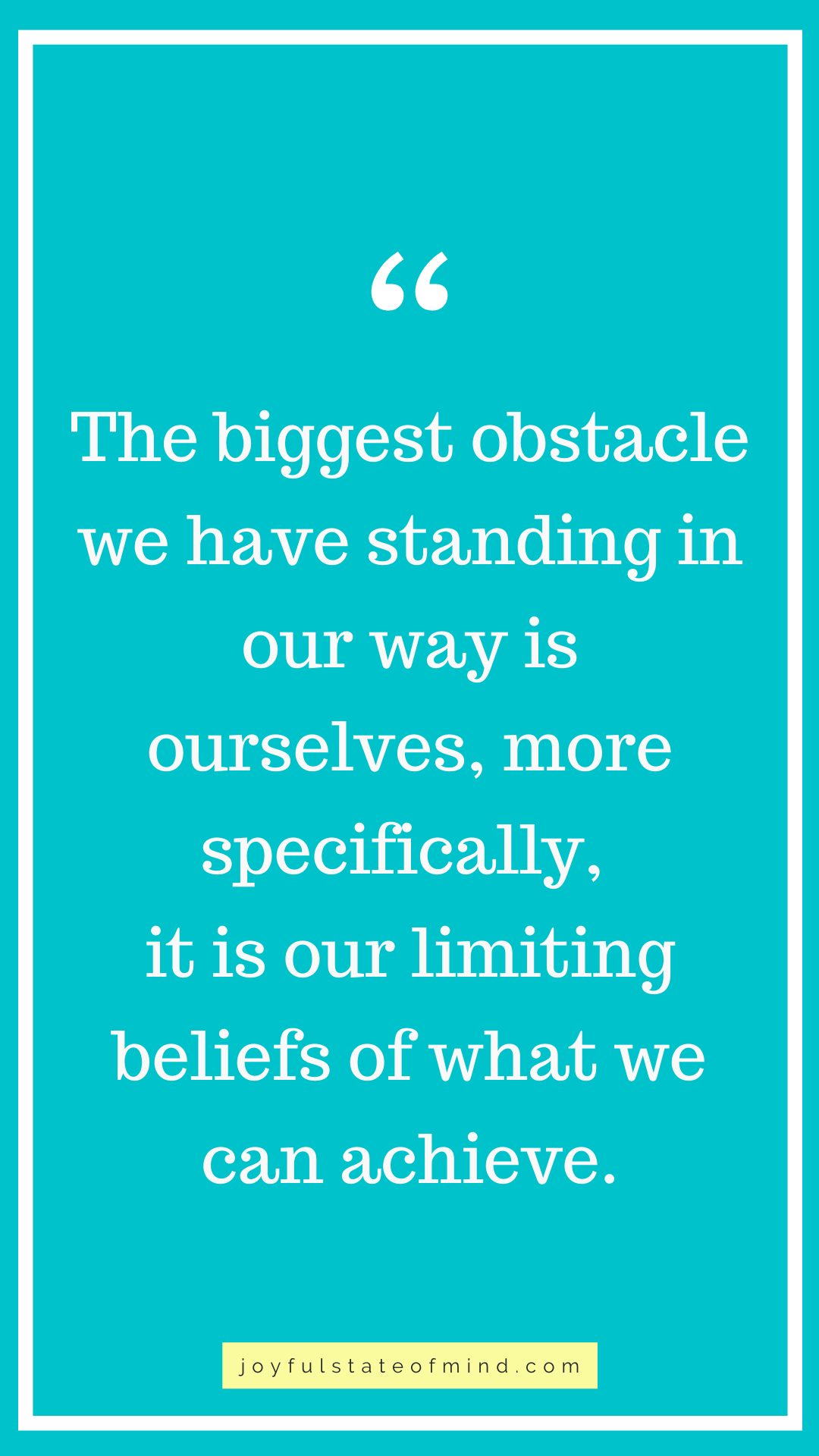 6. Take more risks.
Selling yourself short by playing it safe and avoiding risk may feel smart in the short term, but it doesn't pay off in the long run. It's always better to try and fail than not try and be stagnant.  
When people think of risk, they imagine monumental life-changing decisions, but that's not always the case. Taking a risk can be as little as going to a movie on your just 'cuz, attending an event you usually avoid or chatting to a stranger.   
When you get the chance to do something positive and change your life for the better, do it and try not to overthink. Overthinking and considering whatever it may be for too long almost always leads to doubting yourself and losing out on that opportunity.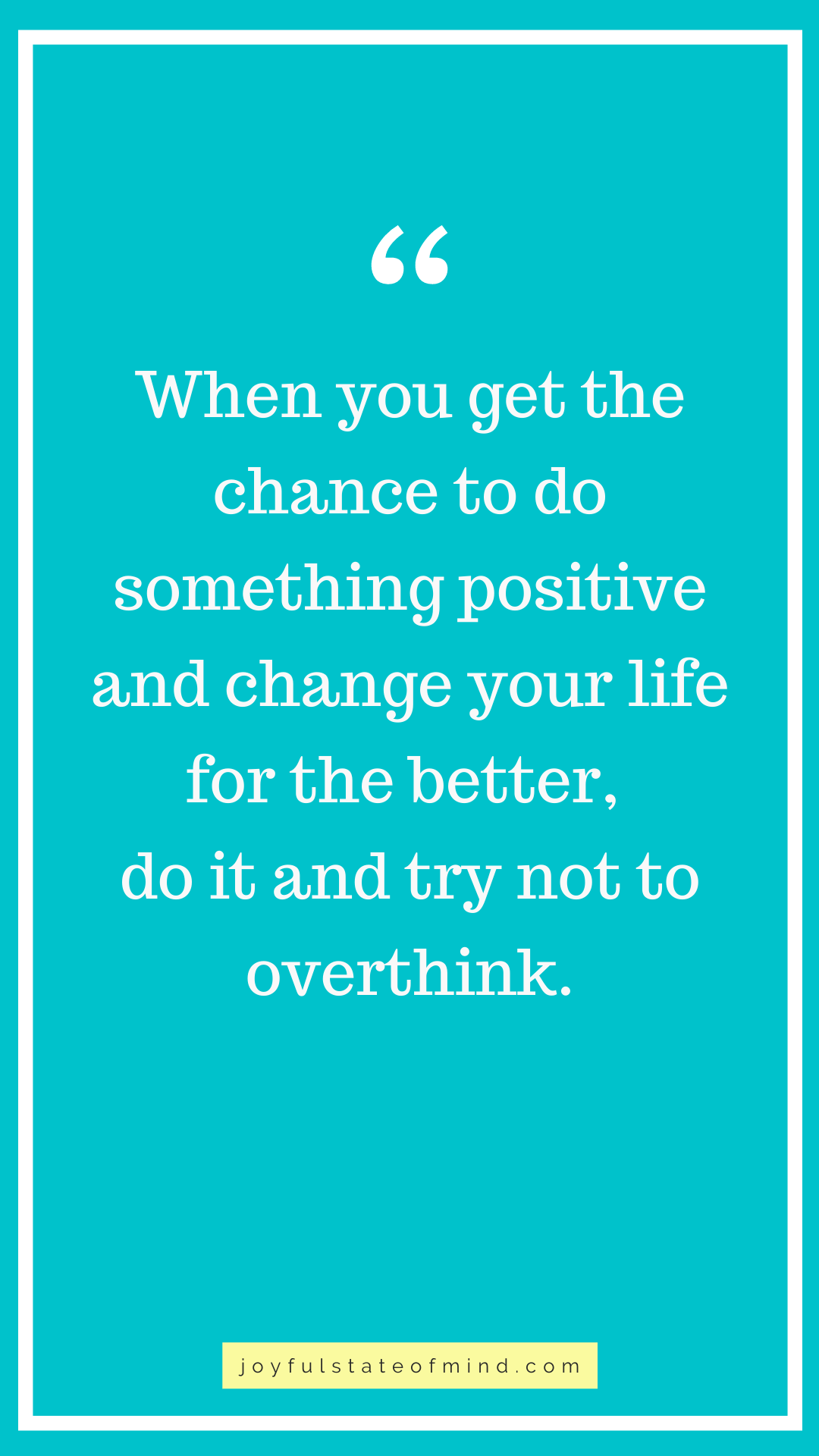 7. Don't be afraid to make mistakes.
Mistakes are part of growing and evolving and often teach us some of the most valuable life lessons. 
The idea of being flawless is unrealistic and overrated—chasing after it is exhausting and does more harm than good.
8. Learn from others who went before you.
When life changes or you start something new like a job, starting your own business or having a baby, it's always wise to seek guidance from someone with experience. 
I've taken several online courses run by successful businesswomen. One universal message from all of these women is the importance of having a coach or mentor.  
You can try to do things on your own, but it will take longer; you'll make many more mistakes and waste time that you could be spending more wisely when you have the support of someone with expertise.
9. Challenges = opportunities.
Someone with a fixed mindset will often see a challenge as an impossible obstacle and then use that as an excuse not to try or give up.  
When it comes to cultivating a growth mindset, it's essential to start looking at challenges as minor setbacks that you can overcome.  
When you can see problems as temporary and learn from them instead of complaining, that's when change happens because you'll start seeing problems as opportunities.
10. Focus on the journey, not the destination.
It may sound a bit cliche, but if you're not enjoying your daily journey, you will miss out on a whole lot.  
Having a full life means living in the present so you can enjoy what and who is right in front of you. When you only focus on the outcome of having a certain level of "success," you'll end up being dissatisfied in your daily life. Still, more so when you reach that ultimate goal, it will probably be a letdown and not what you imagined.
I wrote in detail about this concept of destination addiction, so do check out that post if this is an area of struggle for you.  
I believe in reaching for the stars, but don't forget the ground you're standing on, or you may lose sight of what truly matters.  ✨
11. Progress and practice are key. 
In her book, Everything Is Figureoutable, Marie Forleo has an entire chapter called "Progress Not Perfection," where she outlines the benefits of having a growth mindset instead of a fixed mindset.  
The core message is to keep taking small steps and persevering rather than wasting time trying to be perfect or waiting until you're ready. Those are just unrealistic expectations and are often excuses to procrastinate. 
Marie wittingly writes:
'Starting small and sucky beats staying stucky." 😄
It's in our daily habits that we can start to see positive changes. 
12. Crush those negative thoughts.
Negative thought patterns are toxic. They come in many forms, from self-defeating messages to negative self-talk and cognitive distortions such as catastrophizing, overgeneralizing, black and white thinking and personalization. I go over what each of these distortions is here.
Here are some steps to follow in overcoming negative thought patterns:
First, it's essential to recognize these negative thoughts when they start to challenge and then reframe them.
Once you're aware of these patterns, such as catastrophizing or polarized thinking, examine those thoughts as they arise. You can ask yourself questions such as:

Is this an accurate picture of what happened? 
Is my thought realistic and based on evidence or my feelings? 
Can I sit with it, go through the feelings and then move on with the day?
Is it something that has a simple solution?

Then you can begin to replace those negative thoughts. A helpful way to do so is by practicing daily gratitude and listing all of the blessings in your life.
Try practicing relaxing techniques such as deep breathing or visualization when your thoughts are spiralling.
If negative thought patterns are persistent, you can seek professional support from a therapist. Cognitive Behaviour Therapy is psychotherapy to help overcome persistent negative thought patterns.
13. Don't worry about what other people think.
Worrying about being judged or what others think of you is self-defeating.
How to stop worrying about other peoples' opinions:
Be diligent in building your confidence by practicing daily positive self-affirmations, celebrating your achievements, big or small and not comparing yourself to others.
Focus on self-love and self-acceptance, and remember to show yourself grace when you make mistakes or fall short on something.
Another way to overcome this habit is by understanding it's impossible to please everyone. 
Accepting that perfection is not realistic is an excellent way to stop worrying about what others think. Embrace your imperfections and instead work on sharpening your strengths and skills.
14. Remember, learning is a lifelong process.
No one is born knowing everything. The higher you move up in education, the more you realize how little you know, but that's not a bad thing. It's exciting to know there is always something new to learn. 
I'm sure we all have come across a "know-it-all" type of person, and how silly do they often look or sound? Usually, that's a sign of insecurity more than anything else.
The more you embrace that learning is a lifelong process, the more you will evolve and grow.
Part of cultivating a growth mindset is the willingness to keep learning and trying new things.
15. Determination is essential.
Being determined or having the tenacity and "grit" is another important step to cultivate a growth mindset. If you are easily discouraged, be mindful of this. When you have those feelings or doubts, you can reframe them and figure out ways to solve or overcome the problem instead. 
Asking for help from experts or people who have faced similar situations is always a good idea. Determination doesn't mean you have to do it all on your own.
16. Learn the power of "YET." 
Professor Dweck emphasizes the importance of telling her students they have "not yet" mastered a skill or reached their goal, meaning that eventually they can and will!
Isn't that a refreshing perspective? Our mindset and attitude on issues determine if we will be successful or not. Watch her powerful TedTalk on the power of "yet" below.
So rather than focusing on not being smart enough, remind yourself that this is something you haven't solved YET. That is an empowering thought because you know you have the power to make changes and solve something in time.
---
There you have it 16 practical ways to help you cultivate a more powerful and positive growth mindset–I believe in you and know you've got this. 💪
Inspirational Growth Mindset Quotes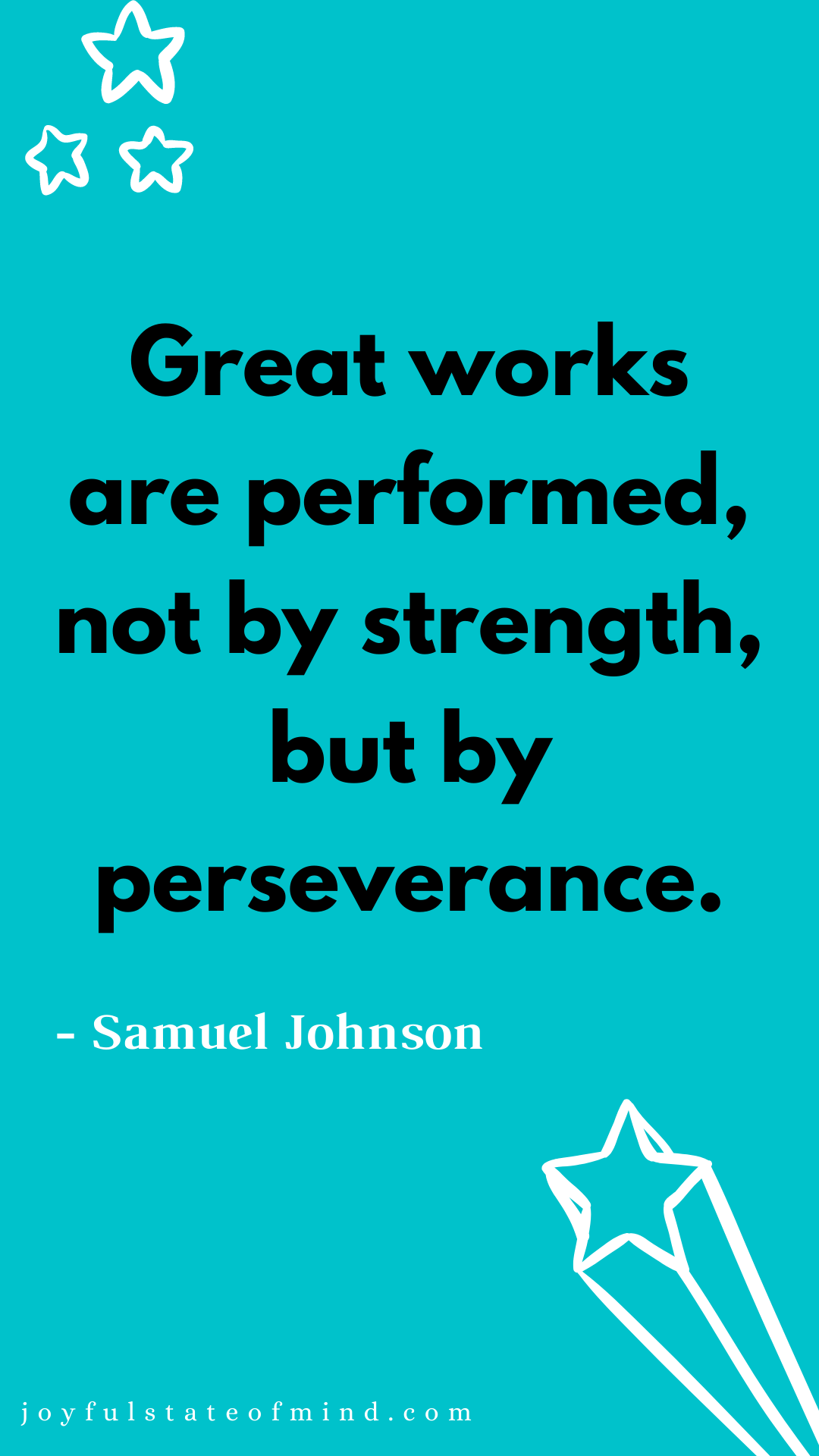 "Great works are performed, not by strength, but by perseverance." –Samuel Johnson
"Success is no accident. It is hard work, perseverance, learning, studying, sacrifice, and most of all, love of what you are doing or learning to do." –Pele
"Nothing is impossible the word itself says "I'm Possible" –Audrey Hepburn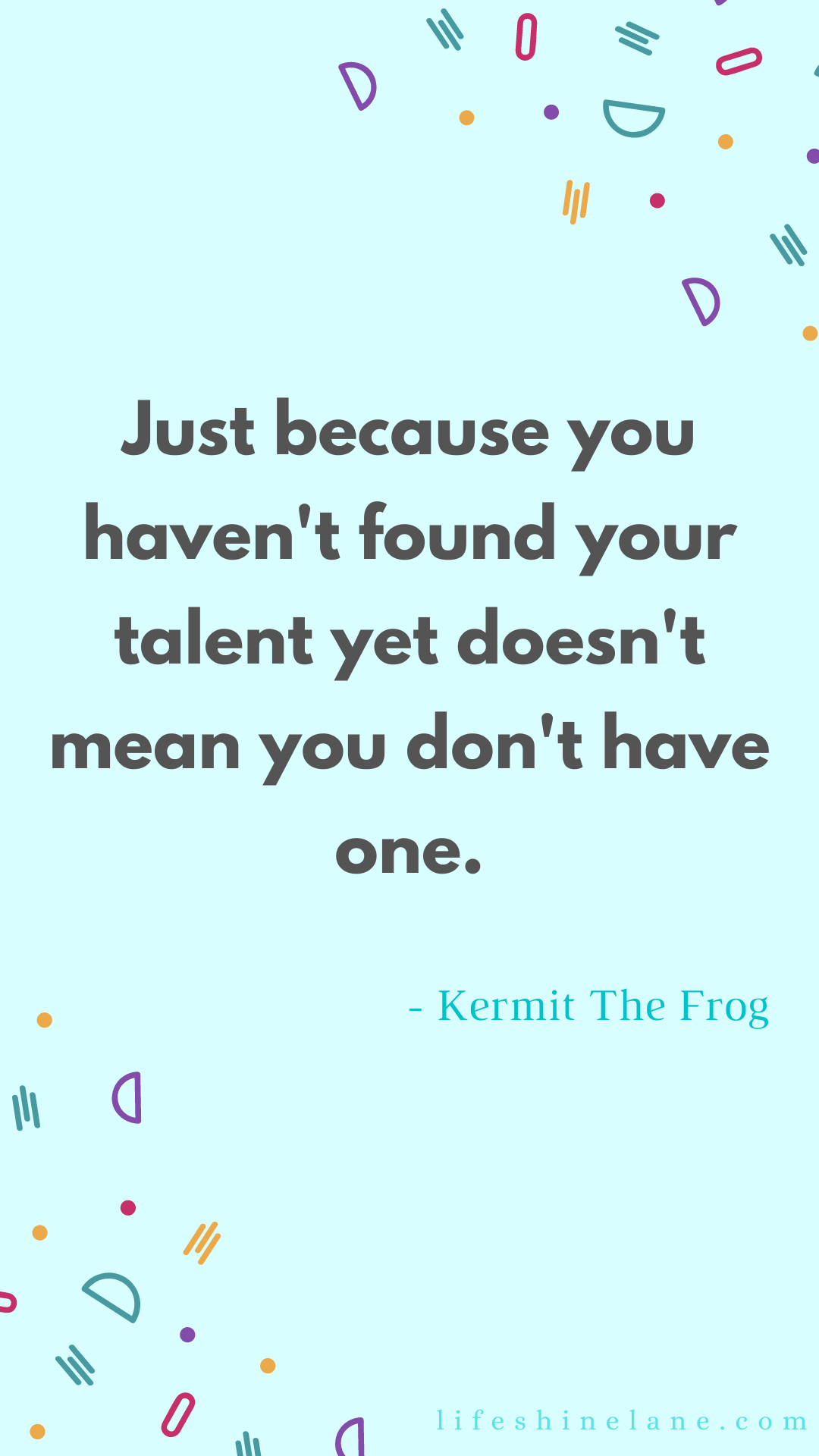 "Just because you haven't found your talent yet doesn't mean you don't have one." –Kermit The Frog
"Believe you can and you're halfway there." –Theodore Roosevelt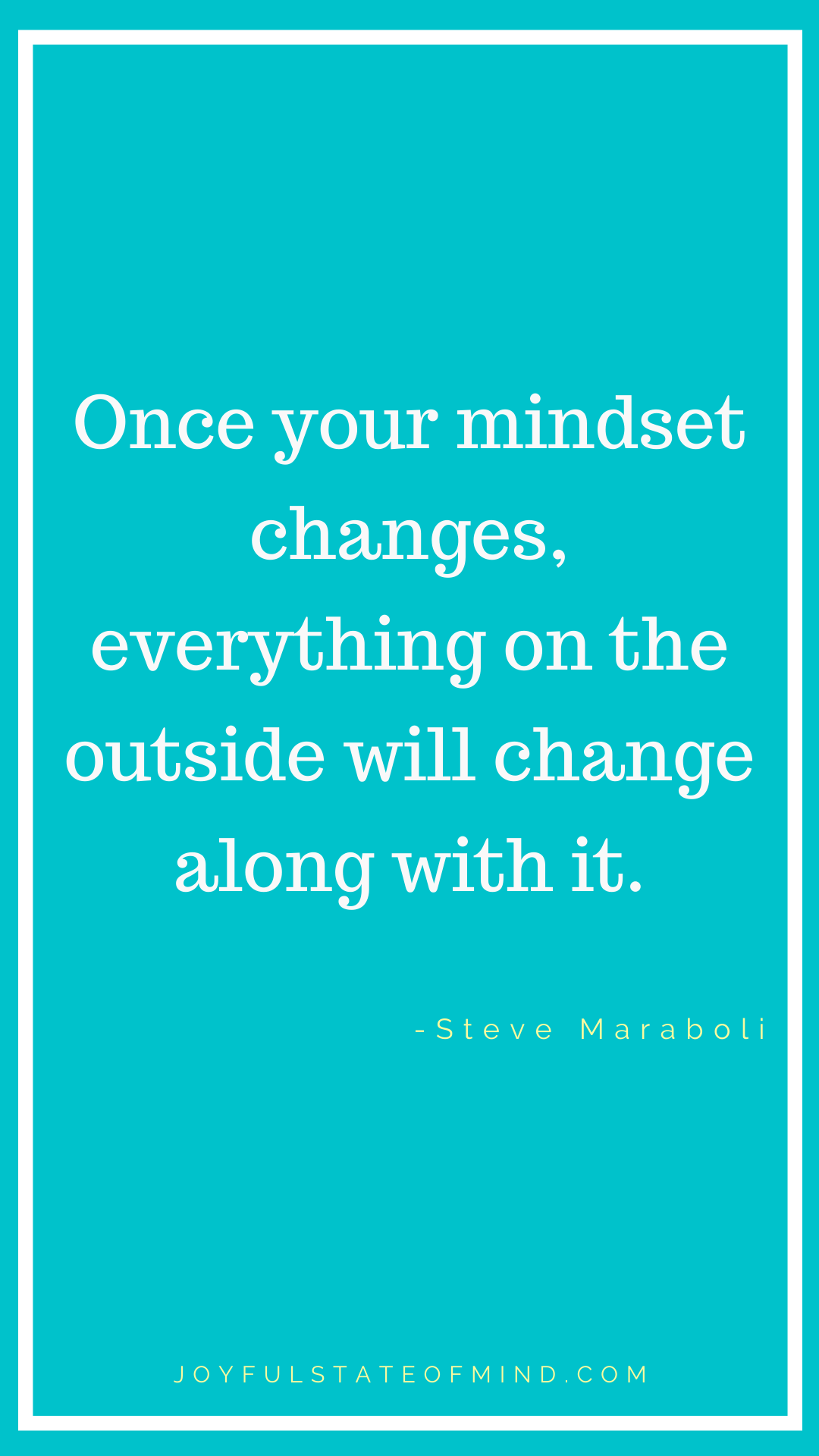 "Once your mindset changes, everything on the outside will change along with it." –Steve Maraboli
"Love challenges, be intrigued by mistakes, enjoy effort and keep on learning." –Professor Carol Dweck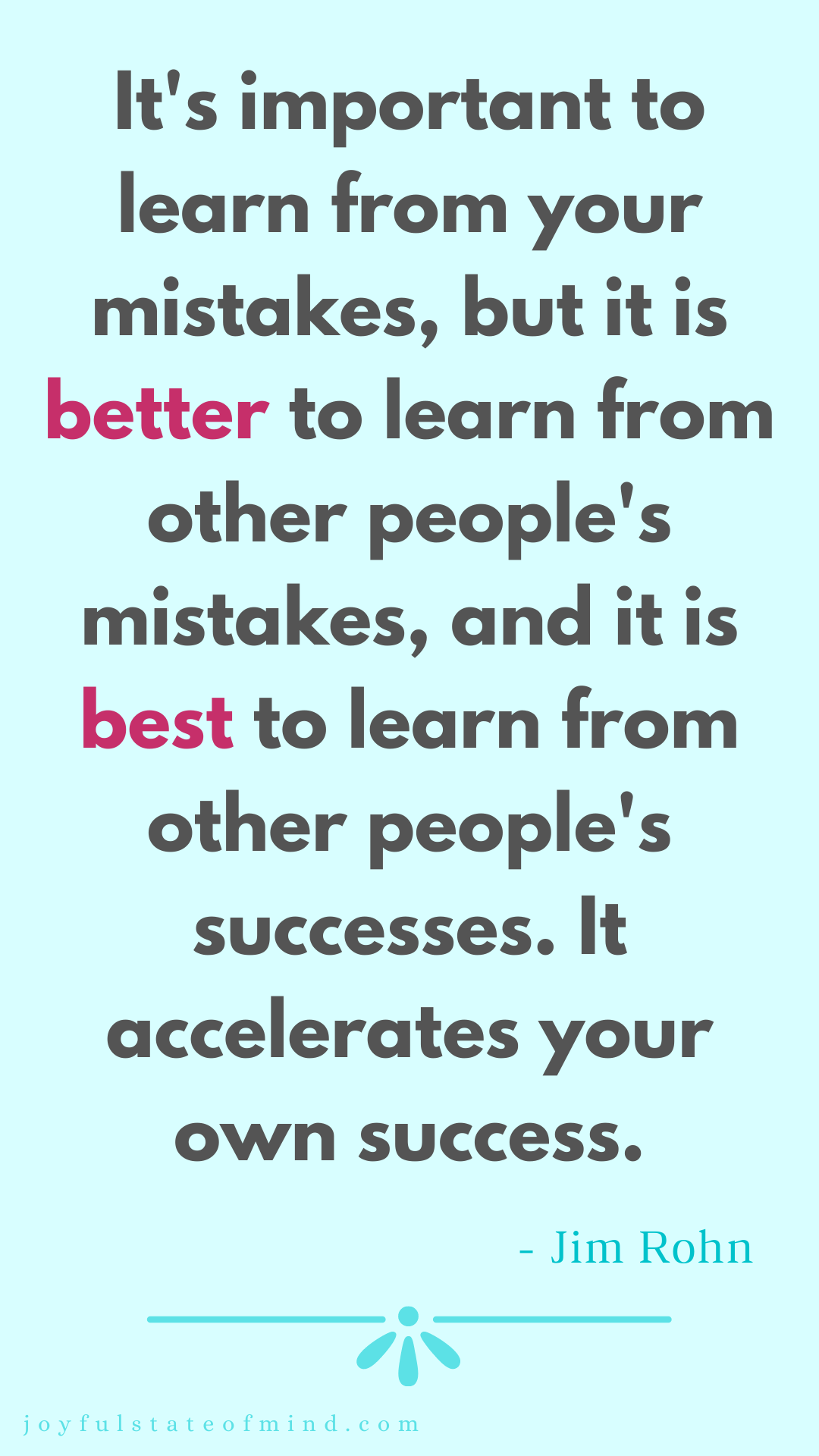 "It's important to learn from your mistakes, but it is BETTER to learn from other people's mistakes, and it is BEST to learn from other people's successes. It accelerates your own success." –-Jim Rohn
"You may have to fight a battle more than once to win it." –Margaret Thatcher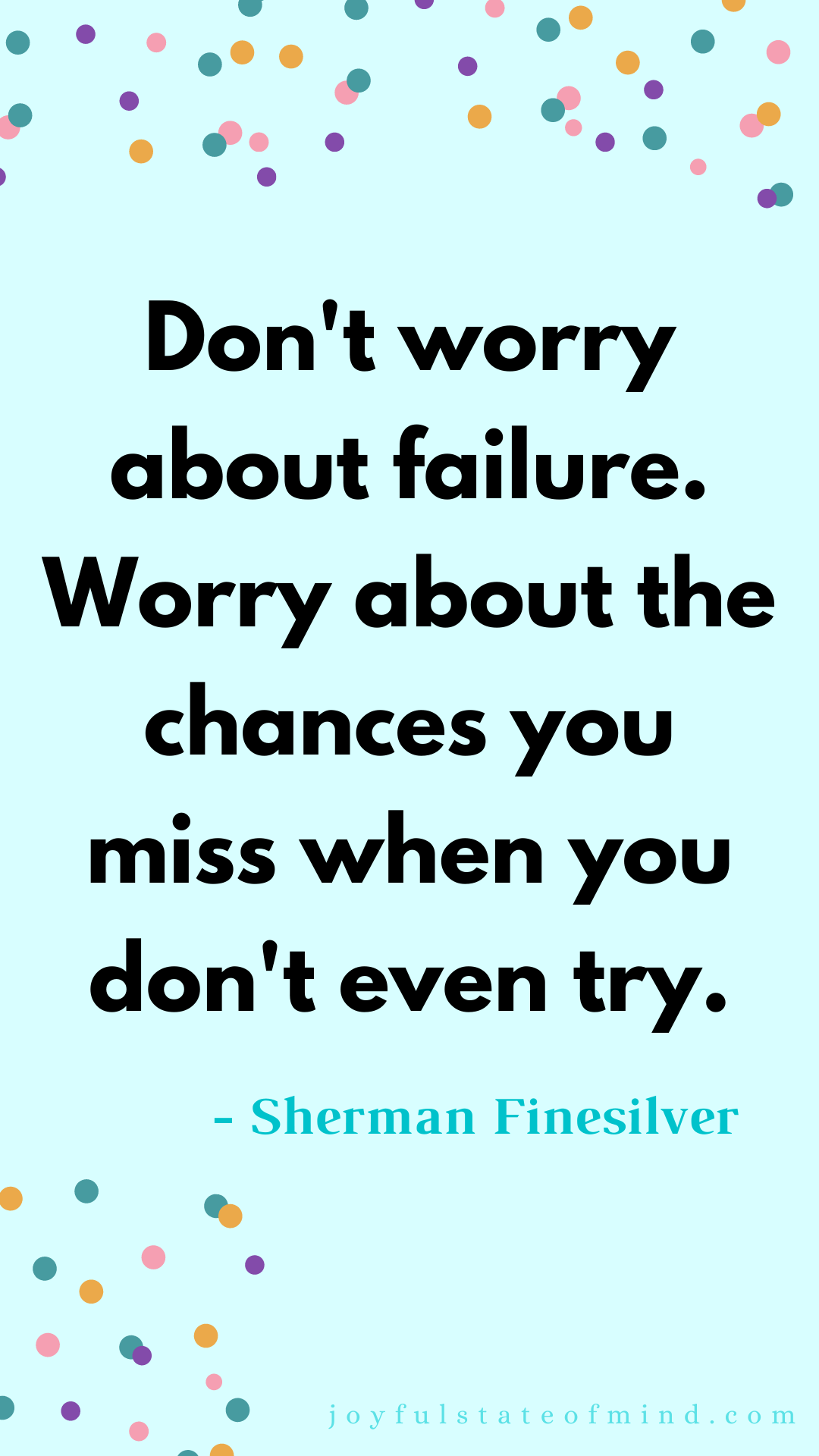 "Don't worry about failure. Worry about the chances you miss when you don't even try." –Sherman Finesilver
Final Thoughts on How To Cultivate a Growth Mindset
To sum up, a person who has a growth mindset believes they can achieve talents through hard work, effort and perseverance. They are not limited by the belief that you are born naturally talented or not. 
Most of us have both a fixed and growth mindset, but cultivating and nurturing a growth mindset is essential for success both professionally and personally.
These 16 ways to develop a growth mindset are comprehensive but don't pressure yourself to work on all of them. Just choose a couple to start with, such as the ones you know you need to improve most. I hope these suggestions will be useful in your everyday life, help increase your happiness and be more successful as they have helped me.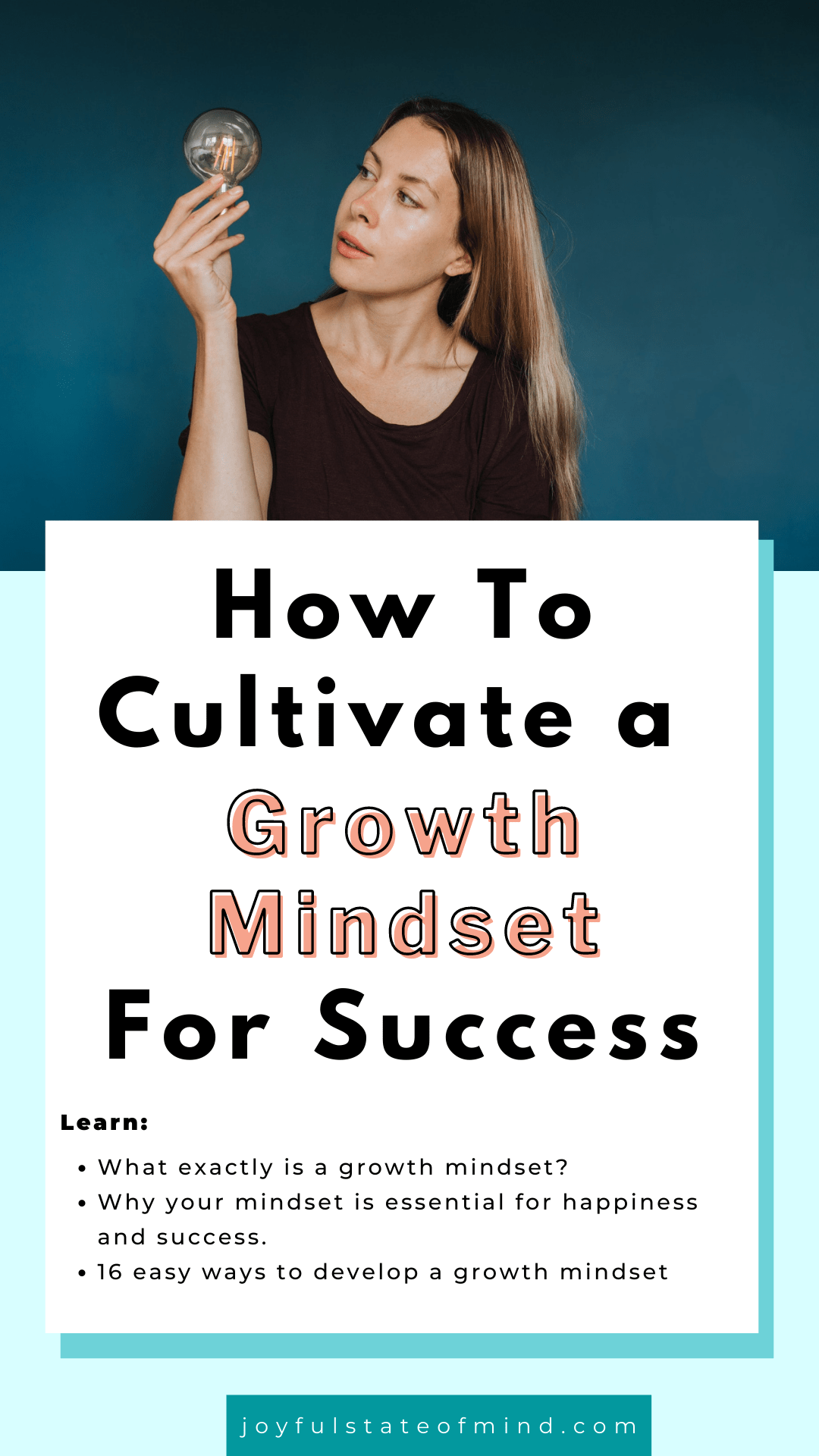 RESOURCES:
What Having a "Growth Mindset" Actually Means, Harvard Business Review, 2016
Same as above.
Same as above.
Same as above.
Same as above.
What is the Negativity Bias and How Can it be Overcome?, Positive Psychology, 2021
Same as above.
Header photo by Becca Tapert