50 Ultimate Summer Self Care Ideas For Relaxation + Fun
Summertime equals pool parties, BBQs, seasonal festivals, and events. No wonder it's easy to forget self-care, so here's an ultimate list of relaxing and fun summer self-care ideas to help you have the best summer yet. 
Sunshine provides that vitamin D we all need, so it's the perfect time to try some outdoor self-care activities to soak up the rays. If you're not a fan of the heat, many indoor self-care activities are on this list too. 
Summer Fun in the Sun
Some of my favourite childhood memories are about summer. We didn't go on many vacations or camping, so I spent most of my summer days in my backyard playing with my friends or on my own.
My parents immigrated from small farming towns in Italy, so our garden was an oasis. I would pick fresh cucumbers, cherry tomatoes, herbs, strawberries, and more. We even had seven peach trees at one point and a massive cherry tree.
We lived in Toronto but had a good-sized backyard, and my parents used most of it to grow. 
Now that I think about it, my best summer memories were self-care-related activities that involved simple pleasures, nature, and relaxation. 
Benefits of Summer Self Care
Self-care is key to maintaining good mental health, reducing stress, and living a more joyful life. (1)
If you want to go from merely surviving day-to-day life to having a thriving life, you're in the right place. One of my goals is to get you to put yourself on your own to-do list, and self-care time is an essential place to start.
There are many benefits of summer self-care, here are just a few: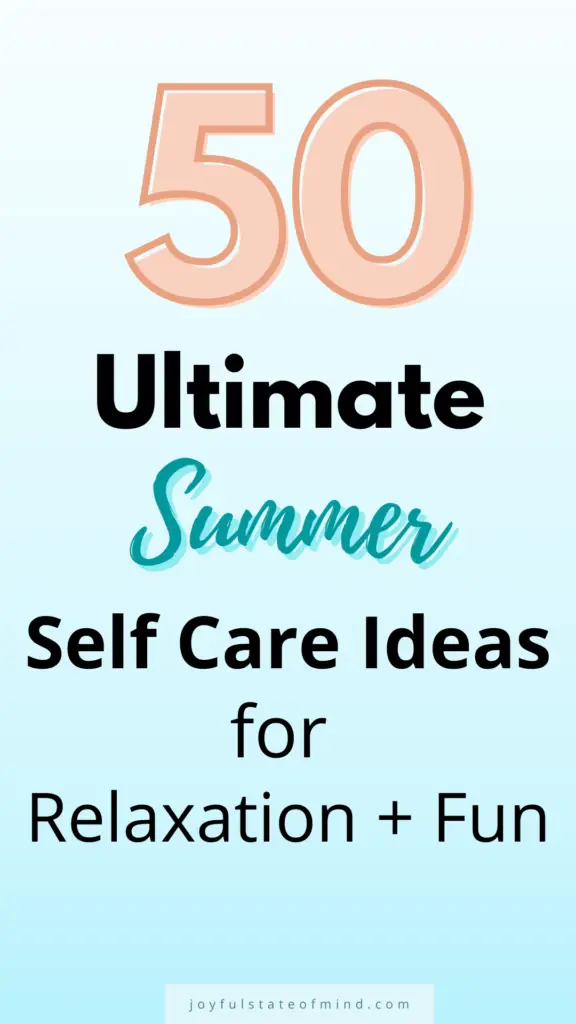 This post contains affiliate links, which means I may earn a tiny commission if you make a purchase, at no cost to you. See my disclaimer for more info.
50 Ultimate Summer Self Care Ideas For Relaxation + Fun
Here is my self care summer bucket list, I hope it encourages you to take time for yourself and get refreshed and energized this summer!
1. Enjoy a Solo Picnic.
Have a mini picnic in your backyard or at a nearby park. Spending quiet me-time is an easy way to unwind and enjoy the outdoors.
Some ideas of what to pack:
Ice packs
A picnic basket (how cute is this one?)
Fresh fruit
Utensils
Plates (if needed)
Your favourite book or magazine
Water
Veggies and hummus
Trail mix
Napkins, wipes and sanitizer
A little treat (70% dark chocolate, banana or veggie chips, granola bars)
2. Make Homemade Popsicles.
How yummy do these 20 homemade summer popsicle ideas look?
3. Develop Your Green Thumb. 🌿
Research has found that gardening has a positive impact on our mental health. (2) It's a fun and relaxing self-care activity that provides satisfaction in growing beautiful plants and reaping the health benefits of fresh herbs, fruit, or veggies.
If you're not a green thumb person or need access to a yard, not to worry–a fantastic alternative is to grow a herb garden with the highly-rated growing system below. It makes growing herbs easy without needing to be skilled in gardening or taking a long time to learn.
4. Chill Out in a Hammock.
It doesn't get more peaceful than swinging, reading, or napping on a hammock and enjoying the sunshine and natural sounds of a beautiful summer day.
5. Be a Beach Bum. 👙
Spending time by the water, whether it's a beach, lake, or pool, is one of the staple summer self-care ideas here, and there are so many ways to do this:
Seashell hunting
Dip your feet in the water 
Take a stroll on the beach 
Do a cannonball into the pool
Read a new book 
Sunbathing with a high SPF sunscreen
Sit in a floaty and enjoy the calm water
Walk barefoot in the sand
Try rock skipping at the lake 
6. Make Fresh Lemonade or Lemon Water. 🍋
A refreshing drink on a hot day is always welcome in the summer. If you have kids get them involved by making a DIY lemonade stand and selling it to neighbours.
7. Try Thankfulness Activities For Summer Self Care.
Acknowledging big and small blessings in life makes all the difference in how much joy you experience. Being thankful and practicing a little gratitude is a powerful self-care idea. There are many ways to do this besides journaling or making long lists. 
Some quick and easy self-care gratitude ideas:
Start a gratitude jar. Have little pieces of paper, write something each day you were grateful for, and throw it in the jar. Reading them at the end of the summer will put a smile on your face.
Make a gratitude scrapbook. Add things that make your heart happy like your favourite pictures, tickets from shows, plane tickets, a thank you note or card you received, gifts from your kids, a photo of your pet(s), etc.
Say a few gratitude affirmations when you get up in the morning or just before bedtime. For example, "I am grateful for my home"; "I'm thankful for my health"; "I am grateful for this new day", etc.
8. Go Berry Picking at a Local Farm. 🍓
There's something so satisfying about picking your own fresh strawberries at a farm. It's an easy and affordable summer self-care idea to try.
9. Make a Habit of Forgiving Yourself.
We are our own worst critics but summer should be a time that you're relaxing and enjoying, so do your best to build your inner BFF by showing yourself grace and forgiveness. (Of course, this goes for all year round)
Some forgiving statement ideas:
It's okay that I forgot to do that; there's always tomorrow.
It's no big deal. I can easily fix that.
Problems are a part of life.
I've been through this before and know it'll be okay.
Some simple strategies to use when you're being hard on yourself:
Pause and take a break.
Take time to pray. 🙏
Try a mindfulness activity such as sensory activities (popping bubble wrap), deep breathing, or the 5-4-3-2-1 method (name 5 things you see, 4 things you can touch, 3 things you can hear, 2 things you smell, and 1 thing you can taste)
Repeat some positive self-love affirmations.
10. Go to The Library or Bookstore on a Rainy Day. 📚
I have a love for bookstores or the library on rainy days. It's simple fun for anyone and you can pick up some great summer reads or self-care products to treat yourself.
11. Reorganize Your Closet So it's Summer Ready.
Organizing and decluttering are known to help improve your mood. (3) If it overwhelms you first start something small like a drawer and then move on to your closet so that it's ready with summer clothes and shoes.
12. Bring Back Your Inner Child. 
Being exhausted and worn out by everyday life can make us lose that zest for life, so do your best to bring back your inner child with some play and frivolous fun. 
Some ideas:
Run through the sprinkler
Go on the swings or slide at the park
Roll around on the grass
Play frisbee
Explore your backyard (Find some cute insects, watch the birds, water some plants, build something)
Go scootering
💡TIP: Go all out, laugh, and just enjoy these moments.
13. Go to an Outdoor Cinema to Watch a Movie. 🎞️🍿
Many cities host outdoor movies in the summer and it's a fun way to do something free and enjoy being outside with friends.
14. Make S'mores in Your Backyard.
We were gifted this City Bonfire S'Mores Portable Fire Pit and my girls love and get excited when we make s'mores in the backyard.
15. Create a Fun Fall Bucket List.
It's always exciting making a seasonal bucket list. I especially love doing this for the colder months, so I have lots of fun things to look forward to.
Some fall ideas:
Apple picking
Nature walks in the forest
Baking anything with cinnamon
Go on a hay ride
Visiting a pumpkin patch
16. Go to a Patio. ☀️
Is it even summertime if you don't go to a patio for some ice cream or a refreshing drink?
17. Pamper Your Skin.
The humid summer months and all the sun can be harsh on your skin, so take care of it. Do regular at-home facials, exfoliate and moisturize. And always wear good SPF sunscreen, a hat, and sunglasses to protect your skin from the sun.
These are some of my budget-friendly skincare products:
Reading a daily devotional or something inspirational in the morning is a relaxing activity and helps you start off the day in a positive frame of mind.
19. Pay It Forward.
Acts of kindness are a great way to contribute to your community positively and bring a little joy to someone and yourself.
Some ideas:
Volunteer at a local non-profit agency
Donate items you no longer need
Do an errand for an elderly neighbour
Give your regular cashier at the grocery store a gift card
Donate or volunteer at a local food bank
Be a good listener to someone in need
20. Go For a Cruz' With a Summer Playlist. 🚗 🎶
Listening to upbeat music while taking a ride around the city or outskirts of the city is so much fun in the summertime.
21. Have a Lazy Summer Day.
Stay in your comfiest summer pj's, sit outside, sip on a refreshing drink or smoothie, read a great book, watch your favourite movie, and do things that make your heart happy.
A summer self-care ideas list wouldn't be complete without a day relaxing and doing nothing.
22. Glam Up Just Cuz'.
Most of us have special pieces in our wardrobe whether it's jewelry from a loved one or a purse or shoes but we often only use them once in a while for a special occasion.
But there's no need to save those things or treat them as artifacts-enjoy them! Glam up for some fun, a boost of confidence and to get more use out of your favourite pieces. 👠👗
23. Visit a Farmer's Market.
Spending time at a local farmer's market is a fun and relaxing activity where you can browse all the fresh produce and then treat yourself to a baked good.
24. Try a New Outdoor Exercise. 
As much as we know exercise is essential to our health and well-being, it can be challenging to stick to a good routine. The summer is an excellent time to switch up your workout routine and do something outdoors.
A few ideas:
Pickleball
Tree trekking
Badminton
Beach volleyball
Paddleboarding
Golf
Surfing
Kayaking
Tennis
Ziplining
25. Get a Pedicure at a Spa.
Treat yourself to a pedicure at a fancy spa. I love doing this once in a while to pamper myself and enjoy the ambiance.
Ultimate Summer Self-Care Ideas Continued…
26. Wash Your Make-Up Brushes.
Taking care of your skin in the summer is essential to having a nice glow and washing all your make-up brushes is an easy step to improve your skincare routine.
27. Have Screen-Free Days.
Make summer about experiencing and enjoying your time alone or with loved ones, and try to skip excessive screen time. I do a 30-day social media detox every summer as part of my overall self-care. 
It's something anyone can try, even for a shorter period. I created an easy-to-use and free social media detox planner (click the link above to get yours). This is one of the top summer self-care ideas I recommend for reducing stress and anxiety.
28. Go To a Summer Festival.
I love that there are many festivals to go to in the summertime. Head out first thing in the morning so you arrive when it's quiet and can enjoy all the vendors or activities without the massive crowds.
29. Unsubscribe From Big Box Email Lists. 
I appreciate motivational or positive emails but getting three emails (or more) daily from large companies or businesses trying to push products is a waste of time.  The last thing you want to do on a beautiful summer day is to check your email and be bombarded with ads.
30. Call a Friend Just to Say Hi. 👋
You'd be surprised how much someone will appreciate having a quick chat with you instead of a text. It will also lift your spirits and strengthen your relationships.
31. Delete Photos and Videos from Your Phone.
I don't know about you, but I'm the worst at overdoing it with pictures and videos. So it feels great to purge those once in a while, especially if you have multiples of the same shot.
32. Try a Meditation App Like Abide.
Meditating, yoga, or deep breathing outdoors in the summer is one of the most relaxing self-care ideas.
33. Outdoor Foot Massage.
This is on my summer bucket list! I love foot massages at the spa or when I get a pedicure, but for something more affordable, invest in a foot massager so you can relax outside, read a book, or watch a sunrise or sunset on a beautiful summer day. This best-selling foot spa is budget-friendly.
34. Sit By The Firepit. 🔥
Sitting around a cozy firepit with someone or on your own is a peaceful activity to end your day and appreciate the simple things in life.
35. Head to an Outdoor Concert.
The summer is a perfect time to enjoy an outdoor concert with great music. It can be a free local community event or a show for a more prominent artist at an outdoor stadium.
36. Visit a Flower Farm. 🌺🌼
Flower farms in the summer are beautiful and you can pick up some fresh flowers for your home or garden. It's also a great place to take pictures or cute selfies.
37. Take Up Birdwatching. 🦜
We moved a few months ago and are backing onto a pond and green space, so I've come to love birdwatching. It's a therapeutic and calming self-care idea to clear your mind and watch all the different pretty birds.
38. Have an At-Home Summer Spa Day.
If you have a pool or hot tub, relaxing with a fresh fruit drink or smoothie and listening to spa music is an easy way to unwind.
Or, if not, just lounging in a chair or lounge chair in your backyard while doing some deep breathing or using a face mask is a fun way to enjoy the outdoors and get your relaxation in.
39. Get Your Hike On. 🥾
Spending time in nature is always a good idea for self-care. Fresh air, sunshine, and all the beauty surrounding you are a no-brainer during the summertime. Find a forest trail nearby or venture out a little further.
40. Stroll a Botanical Garden or Arboretum.
I love visiting a professionally maintained garden or outdoor area to get ideas for my garden and spending a peaceful day enjoying the sights and connecting with nature.
41. Skip Rocks on the Lake. 🌊
This is an excellent self-care activity to do as a family or with a friend. My girls love skipping rocks whenever we're by a lake. It takes some practice to get good (I'm not very good🤷🏻‍♀️, but my husband is, so the girls love getting tips from him).
42. Enjoy a Local Sunset Stroll.
There's nothing like watching a gorgeous local sunset in the comfort of your backyard or neighbourhood. It makes you appreciate the beauty of where you live and remember you don't have to travel to enjoy fantastic views. Snap some great shots and keep a folder on your phone for sunset and sunrise shots.
43. Support the Ice Cream Truck. 🍦
Bring your inner kid out and get excited when you hear the ice cream truck approaching. Supporting the local ice cream vendor and treating yourself in the summer is nostalgic, easy, and affordable.
44. Mini Road Trip For The Win. 🚙 📸
Go for a drive in the country and stop at beautiful points to take in the scenery. You can find so many hidden treasures on small excursions to the country. Stop at points where you can get great pictures and pack snacks and water to enjoy on your mini road trip.
Fun road trips are a fave family self-care activity in my house! Here are a few shots of places we've captured on our mini-road trips: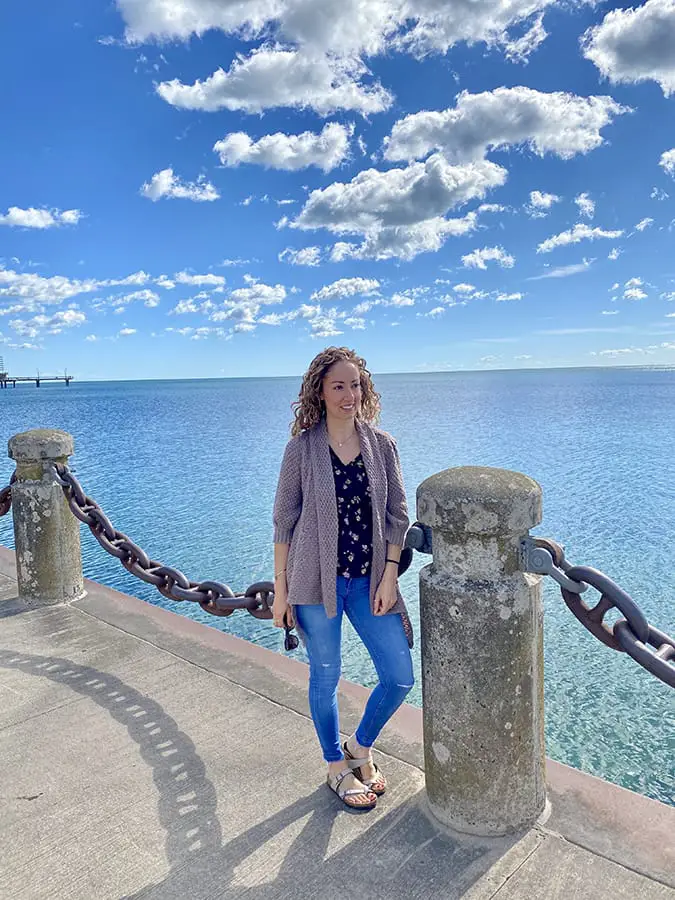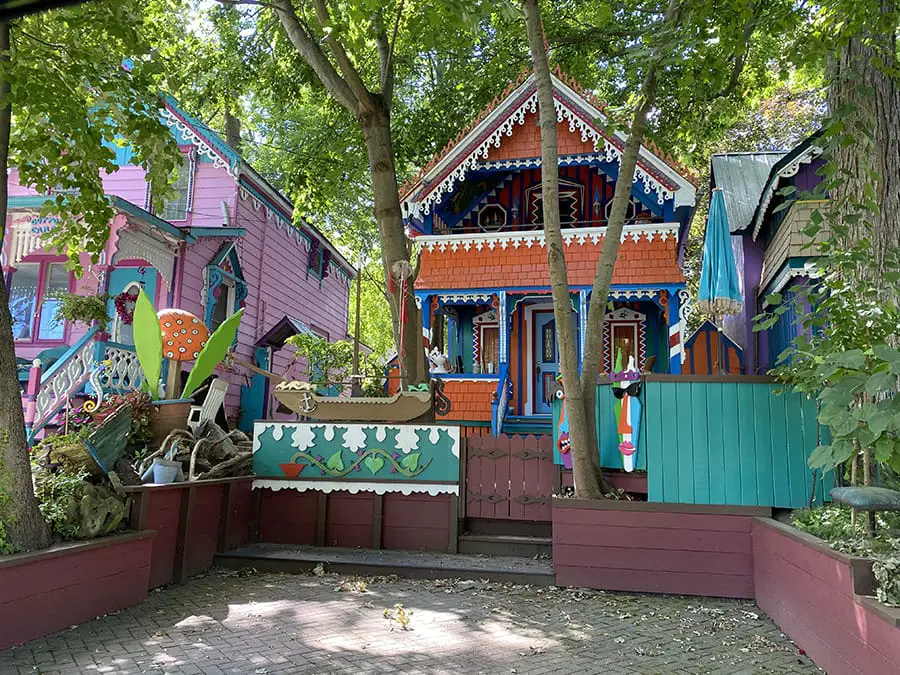 45. DIY Birdhouse.
My neighbour has a dozen homemade birdhouses in his backyard, and they are just the cutest. I adore watching all the incredible birds that come by and gather. A small summer DIY project is a fun activity to keep you busy and focused on creating something unique.
46. Fun in the Sun Vision Board.
At the start of the summer, create a small vision board of everything you'd like to do in the summer and all the things you love about this time of year. It's a great way to remember to plan those activities before the summer ends. It's easy to let the summer pass us by, so take advantage of anything that helps you plan and follow through to have your best summer.
47. Summer Brunch With Your Bestie. 🥞 🍹
Time with a good friend for brunch on a patio is a lovely way to spend time together and enjoy seasonal fruits.
48. Learn to Embrace JOMO (the joy of missing out).
There's been so much focus on FOMO (the fear of missing out), but a healthier mindset to strive for is the joy of missing out or JOMO.
It's a frame of mind focused on appreciating where and what you are doing instead of worrying about what other people are doing or comparing your life to theirs. Practicing daily gratitude and mindfulness are strategies to help build your JOMO muscle.
49. Waffles and Seasonal Fruit Meal.
Be a rebel and indulge in a waffle dinner with your favourite seasonal fruits like peaches, strawberries, and watermelon! We all deserve to treat ourselves and enjoy dessert as a meal occasionally. Set up a fun waffle station if you have kids.
50. Be Kinder to Yourself. 🥰
Practicing self-compassion is one of the most important things we can do to boost our self-esteem and live more joyfully. 
Easy ways to do so:
Take regular breaks throughout the day.
Acknowledge your accomplishments.
When someone compliments you, please take it in and say thank you instead of something self-deprecating.
Avoid over-apologizing.
Compliment yourself more often.
Get more comfortable with saying "no."
Another Tip to Enjoy Your Summer
As a girl mom, seeing how unrealistic beauty standards and pressures negatively impact girls and women more than ever is disheartening.
Life's too short to worry about how you look or try to compete with reality stars or influencers who spend excessive amounts of time and money to look perfect.
Please remember, every type of body is a "summer body," and nothing beats natural beauty from the inside and out. The most important tip to have your best summer is to develop self-love and embrace your authentic self.
Ultimate Summer Self-Care Ideas: Have The Best Summer Yet
I've always found the way to have your best summer is to enjoy all the little things and be present in the here and now.
I've had some of the most incredible summers, not doing much or visiting local spots. And one of my worst summer experiences was at a fancy resort down south.
What matters most is our mindset and perspective, not necessarily what we're doing or who we're with.
Have a fantastic summer, and I hope these ultimate summer self-care ideas will help you treat and take good care of yourself.
REFERENCES: